Mercury News
9 Nov 2021
Telwater and Mercury create the Ultimate in Turnkey Packages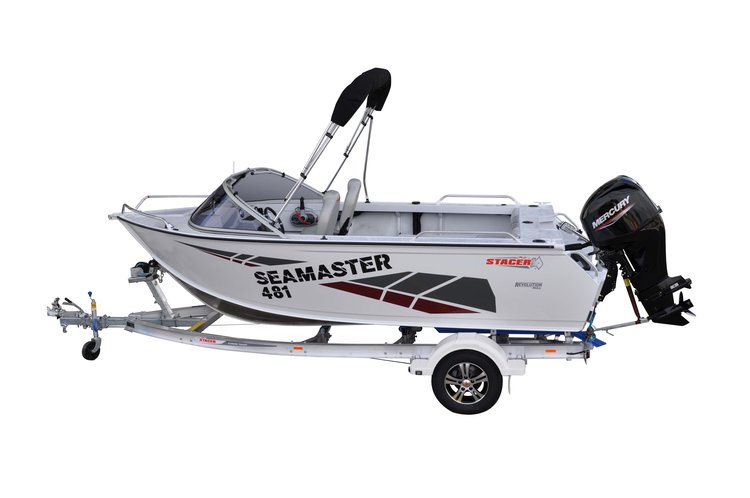 When it comes to the best boating experience, sophistication is often found in simplicity.
This is certainly the case for owners of the new Boat, Motor, Trailer (BMT) packages designed by Telwater and powered by Mercury.
Telwater is Australia's largest manufacturer of aluminium boat and trailer packages with leading brands such as Quintrex, Stacer, Yellowfin and Savage. According to Telwater's Commercial Manager, Drew Jackson, the addition of a Mercury engine creates a perfectly balanced 4 stroke BMT package.
"The process of buying a boat can be complex – from choosing the size, to the model, the range, and then adding the extra questions of trailer options and engine types and sizes - the variables are endless," Drew said.
"But creating a turnkey package removes those complexities and provides customers with specific BMT combinations to suit their application needs. We can create an ideally matched boat.
"Having Mercury onboard to create these packages has been exciting for Telwater - the brand, and quality of product, speaks for itself.
"Both Telwater and Mercury are powerhouses in the boat and engines spaces respectively, and after building a strong business relationship we're now providing dealerships and customers products to cater for their lifestyles and enjoy an on-water experience like no other."
But the advantages aren't just felt by consumers, the benefits apply through all touch points for manufacturers and dealerships.
Authorised Mercury Dealerships can order a package using Telwater's Dealer Portal, and have a complete package delivered to their door. Time is reduced in unloading and unboxing – the BMT package arrives practically showroom ready.
Once sold all that needs to happen is registration for the boat, a battery and safety kit and it's ready for delivery to the customer.
The focus can now shift for dealers - the reduced need for workshop fit ups means a BMT package increases output and allows more time to focus on service and aftersales support.
Mercury's Director of Sales, David Meehan, believes that combining Mercury engines with the Telwater turnkey packages is a match made in heaven.
"We want every Mercury engine owner to have the ideal boating experience, and with the Telwater packages we're confident that you will," David said.
"Our four stroke engines have a reputation for outstanding performance and reliability with simple, large capacity, lightweight power backed by a super competitive six year warranty for extra peace of mind on the water.
"These BMT packages offer simplicity for consumers, dealers and manufacturers – there's really no easier way to order a boat."
Ask your leading authorised Mercury Quintrex, Stacer, Yellowfin or Savage dealer for a quote on a Mercury powered boat, motor trailer package today.