Air Deck
Minimal Assembly, Maximum Convenience & Comfort
A cushioning, inflatable floor for an extra margin of comfort and stability.
Fabric CSM, PVC
Color Grey, White
Overall length 320cm
Load capacity 670kg
Maximum horsepower 20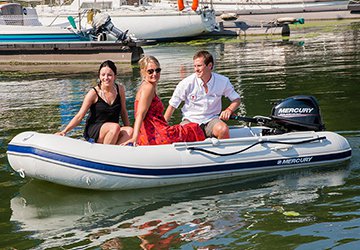 Ready For Anywhere
Ship-to-shore transport or for your next family outing. The Air Deck® is built to be maneuverable and boasts a roomy interior. No floorboards, for maximum portability. Stow it anywhere. Take it out when you're ready to hit the water.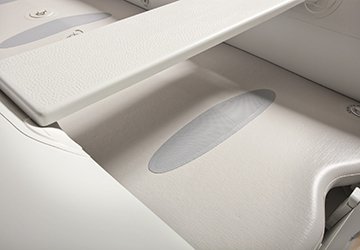 Stitched for Support
The Mercury® high-pressure "X-Stitched" air floor makes for easy, fast setup. Thousands of X-stitched fibers for excellent support. Fifty percent more rigid than traditional air floor systems.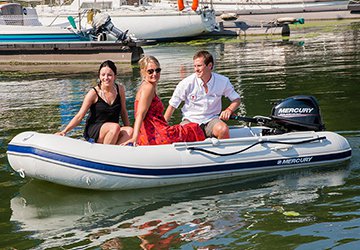 Not Too Hard, Not Too Soft
General-purpose, lightweight boats with an air-filled floor for easy transport. Doesn't get much easier than this. Soft enough to be easy on the knees. Rigid enough to hold five people stable on deck surface.
Features & Benefits