Steering
Joystick Piloting for Outboards
Big-boat control. Now for outboards.
Wind, waves and current. You've got a handle on it.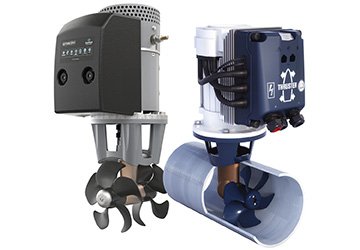 Joystick Piloting for Outboards (JPO) with Bow Thruster
JPO with Bow Thruster* is an integrated approach to maneuvering large vessels powered by multiple Verado outboards and equipped with JPO and a bow thruster. With the simple addition of the JPO with Bow Thruster upgrade kit, control of the thruster is seamlessly integrated with the Mercury joystick for complete and easy control.
SLEIPNER is a registered trademark of Sleipner Motors. VETUS is a registered trademark of Vetus B.V. All other trademarks belong to Brunswick Corporation.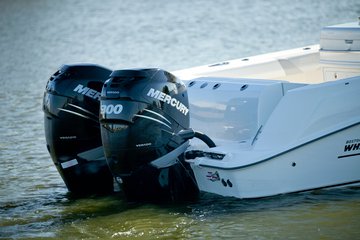 Designed for multi-engine boat rigs.
Dual, triple and quad Verado® installations; including 300hp SeaPro.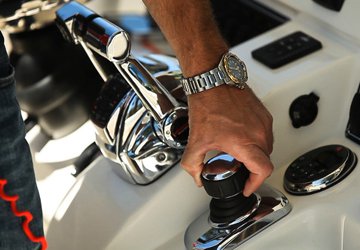 Full 360 degree control. Right at your fingertips.
Move sideways, diagonally or spin the boat on its own axis. Dock in close quarters without being concerned about wind or current. Easily load the boat on a trailer. Throttle, shift and steering - right at your fingertips.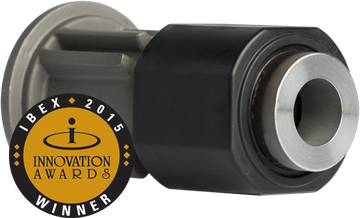 Flo-Torq SSR HD
Introducing the Flo-Torq Soft Shift Rubber (SSR) HD, the next generation of Mercury Propellers' Flo-Torq Hub Systems. The Flo-Torq SSR HD is the quietest and smoothest shifting propeller hub system in the market for high horse-powered outboards. In fact, the Flo-Torq SSR HD delivers a 10-19% shift clunk improvement vs. other noise reduction rubber hub systems and a 25%+ improvement vs. solid hub designs.
The Quietest and Smoothest Hub System Ever Created
During shifting events such as when using JoyStick Piloting for Outboards and/or shifting into gear, the Flo-Torq SSR HD rotates both port and starboard - eliminating shift clunk and vibration for quiet and smooth shifting. Once under load, the hub will engage the propeller inner hub, resulting in a solid hub with the ability to transfer the power of 
Flo-Torq SSD HD can be used on all high-horsepower applications such as center console, bass, multispecies, bay/flats, deck, tritoon/pontoon, RIB, and sport boats. It can be used with Mercury propellers Bravo I, Enertia, Enertia ECO, Fury, Revolution 4, Mirage Plus, and Tempest Plus.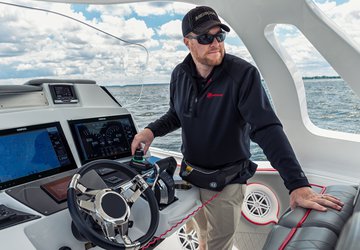 Turns any pilot into a seasoned pro.
With Mercury Joystick Piloting, you can dock surely, safely and with total confidence. The crew? They can just sit back and be impressed.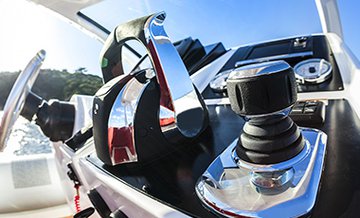 A part of the SmartCraft digital boat management package.
Joystick Piloting. A part of the complete SmartCraft® package, including Digital Throttle & Shift, Skyhook® Digital Anchor, lntegrated AutoPilot and VesselView®. Total control. Out on the water. All the way back to the dock.