Intelligence Meets Adrenaline.
Mercury Verado Outboard Motors
Verado® delivers everything you could ask for in a premium boating experience. Supercharged four-stroke power and torque. Low noise and vibration. Lower fuel consumption. And then some.
Ultimate Performance Meets Ultimate Luxury
True greatness believes it can always be greater. It doesn't settle. There is no finish line. It's an eternal work in progress. But it can pull it all together to show you how far it's come. This is Verado®. The quietest, smoothest, most refined four-stroke engine in history for those who insist on the ultimate performance and luxury. An engine that surpasses existing standards on its way to setting them for the world.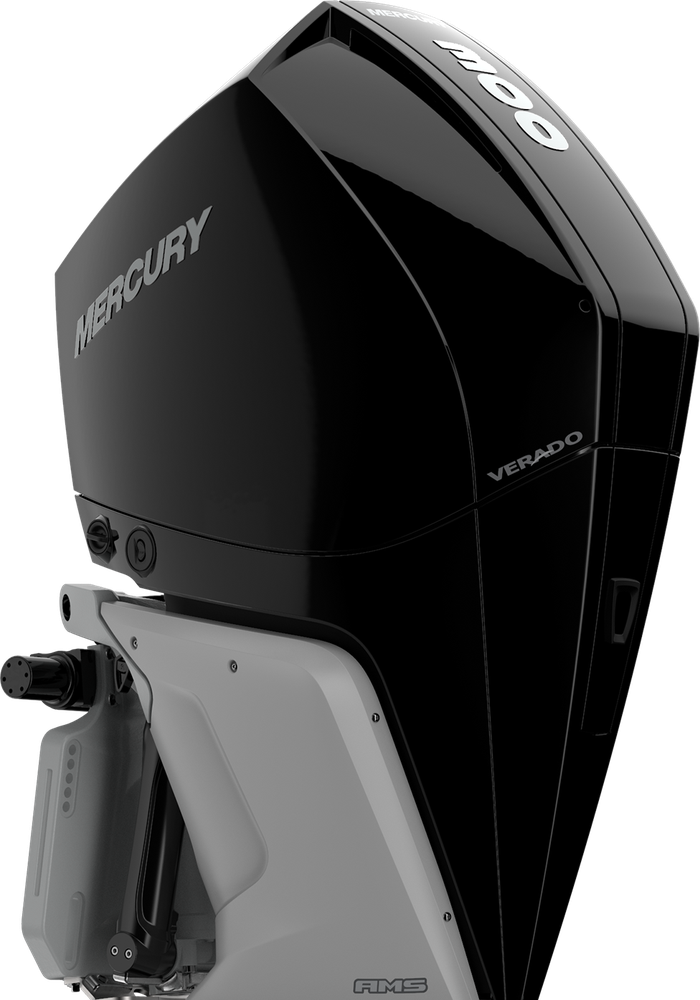 Superior Durability. Low Maintenance.
Ultimate confidence demands ultimate durability and reliability. And nothing delivers like Verado®. Made to handle bigger boats and bigger water. With long-bolt design. Maintenance-free valvetrain. Dual water inlets for consistent cooling and longer life. Superior protection against corrosion. And rock-solid handling at high speeds and rough seas.
Offshore Gearcase: ultra-robust, 5.44-inch diameter. Designed and built to handle offshore seas, featuring larger, stronger gears and heavy-duty bearings and components that are stronger than those in a standard gear case.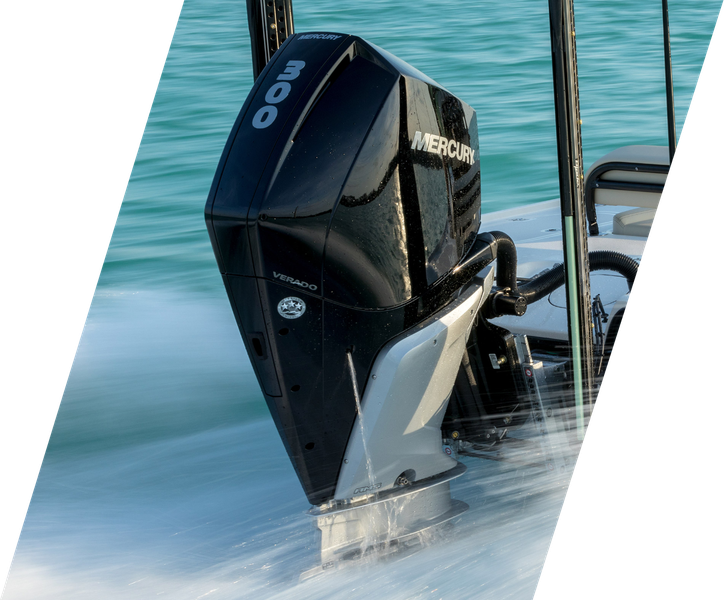 Smooth. Powerful. Premium.
Driving a Verado® is like nothing you've ever experienced. It's smooth. It's quiet. It's nearly effortless. The perfect combination of handling and running quality you have to feel to believe.
SmartCraft® Digital Throttle & Shift (DTS): delivers instant throttle response and predictable, ultra-smooth shifts, without the "clunk" of mechanical shifting.
Joystick Piloting and Integrated Power Steering: the ultimate in comfortable, confident control is delivered by each Verado model.
Advanced MidSection (AMS): features a mid-engine cradle, with four progressive rate mounts to isolate the powerhead and tame the six cylinders' refined, naturally balanced inline power. Less vibration, more control.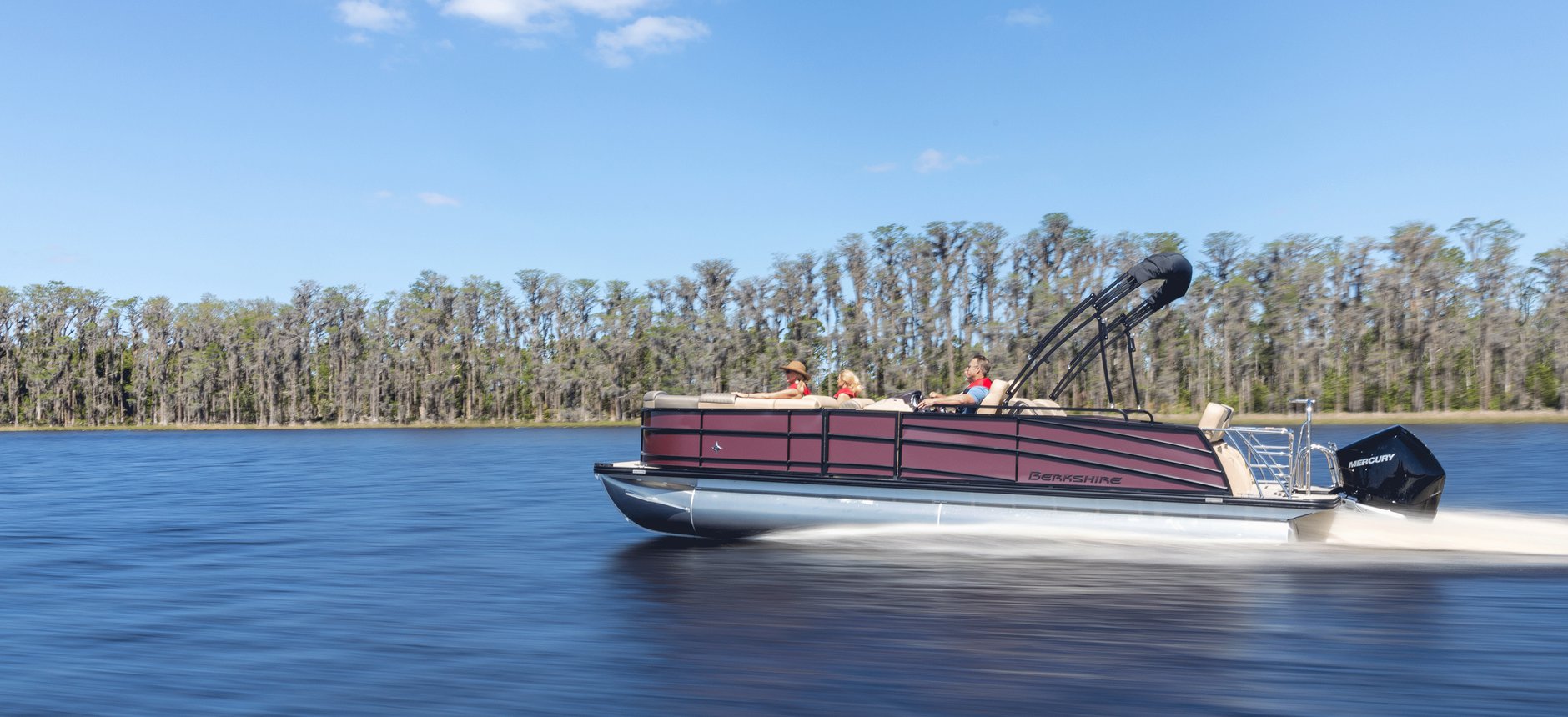 Mercury Outboard
Go Boldly With Mercury
Learn more about this reliable, powerful and efficient line-up of outboard motors.