EXPERIENCE PREMIUM PERFORMANCE
Mercury Verado Outboards
Verado outboards deliver everything you could ask for in a premium boating experience. Awesome acceleration. Exhilarating speed. Remarkably smooth and quiet operation. Legendary durability. And exclusive features that create an unrivalled boating experience.
New V10 Verado Outboards Join the Legendary Verado Line-up
The Evolution of Premium Performance
The all-new Mercury 5.7L V10 350 and 400hp Verado outboards continue the legendary Verado engine family's legacy of providing premium marine performance. With the strength of the industry's first V10 naturally aspirated powerhead, they deliver extraordinary power and capabilities so you can confidently explore beyond the horizon. Take command of the water with innovative SmartCraft® technologies and advanced digital controls that make boating effortless. Exceptionally smooth, quiet and refined, V10 Verado outboards transform your boating experience.
The Verado difference: Verado engine designs virtually eliminate transmission of vibration to the boat, while acoustic engineering not only prevents harsh noises, but it also tunes the engine for an optimal, pleasant driving experience. Verado outboards set the bar for smooth, quiet boating.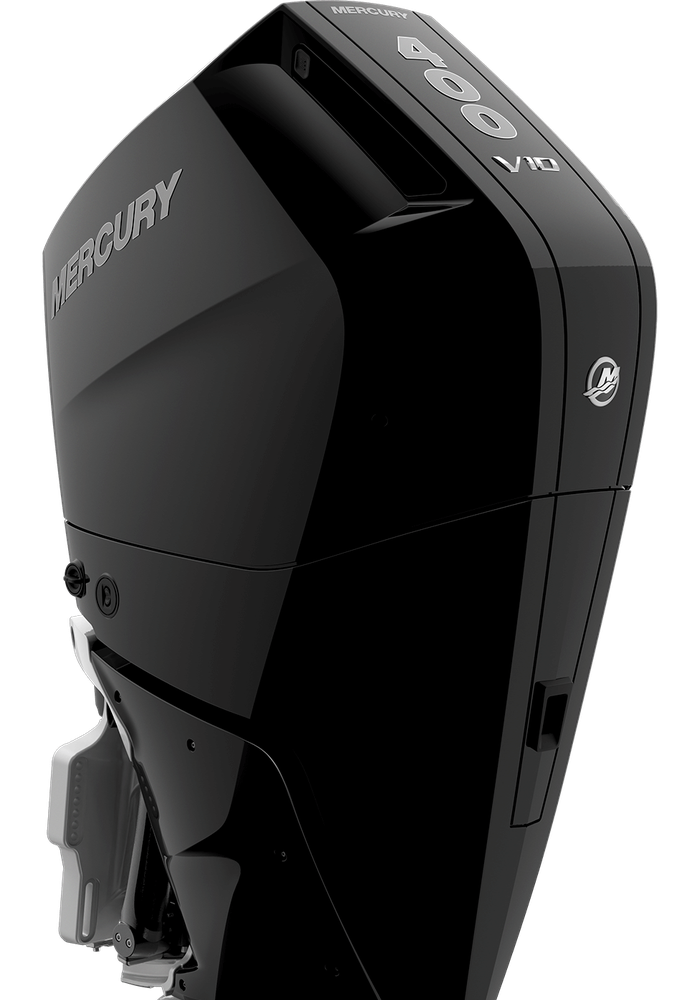 Superior Durability. Intelligent Performance.
Legendary for durability, Mercury Verado outboards promise years of enjoyment on the water thanks to innovative technologies and premium refinements. They feature heavy-duty components built to tackle the toughest conditions, advanced corrosion-preventive finishes to withstand the rigors of saltwater and the intelligent Mercury Engine Guardian system, which monitors engine functions to help make sure you get home, no matter how far you venture. Verado outboards deliver performance you can trust.
Turnkey boating: Verado outboards are engineered for peace of mind. They include powerful alternators that swiftly charge onboard batteries and intelligently support the boat's electrical system to ensure that no matter what amenities you bring on board, you'll have the power you need. Even at idle, the system is working for you by monitoring battery voltage and adjusting engine rpm as needed to boost alternator output.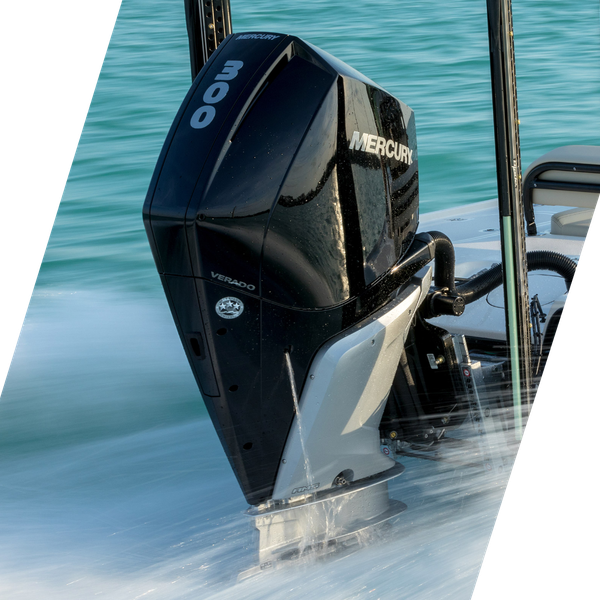 Smooth. Powerful. Premium.
Driving a Verado® is like nothing you've ever experienced. It's smooth. It's quiet. It's nearly effortless. The perfect combination of handling and running quality you have to feel to believe.
SmartCraft® Digital Throttle & Shift (DTS): delivers instant throttle response and predictable, ultra-smooth shifts, without the "clunk" of mechanical shifting.
Joystick Piloting and Integrated Power Steering: the ultimate in comfortable, confident control is delivered by each Verado model.
Advanced MidSection (AMS): features a mid-engine cradle, with four progressive rate mounts to isolate the powerhead and tame the six cylinders' refined, naturally balanced inline power. Less vibration, more control.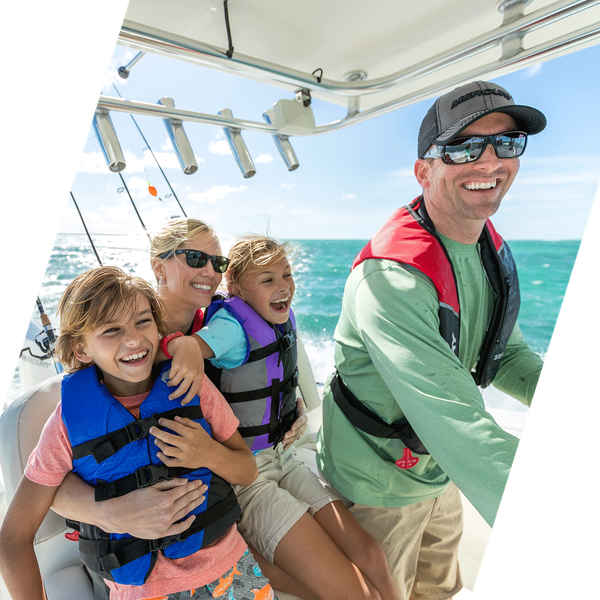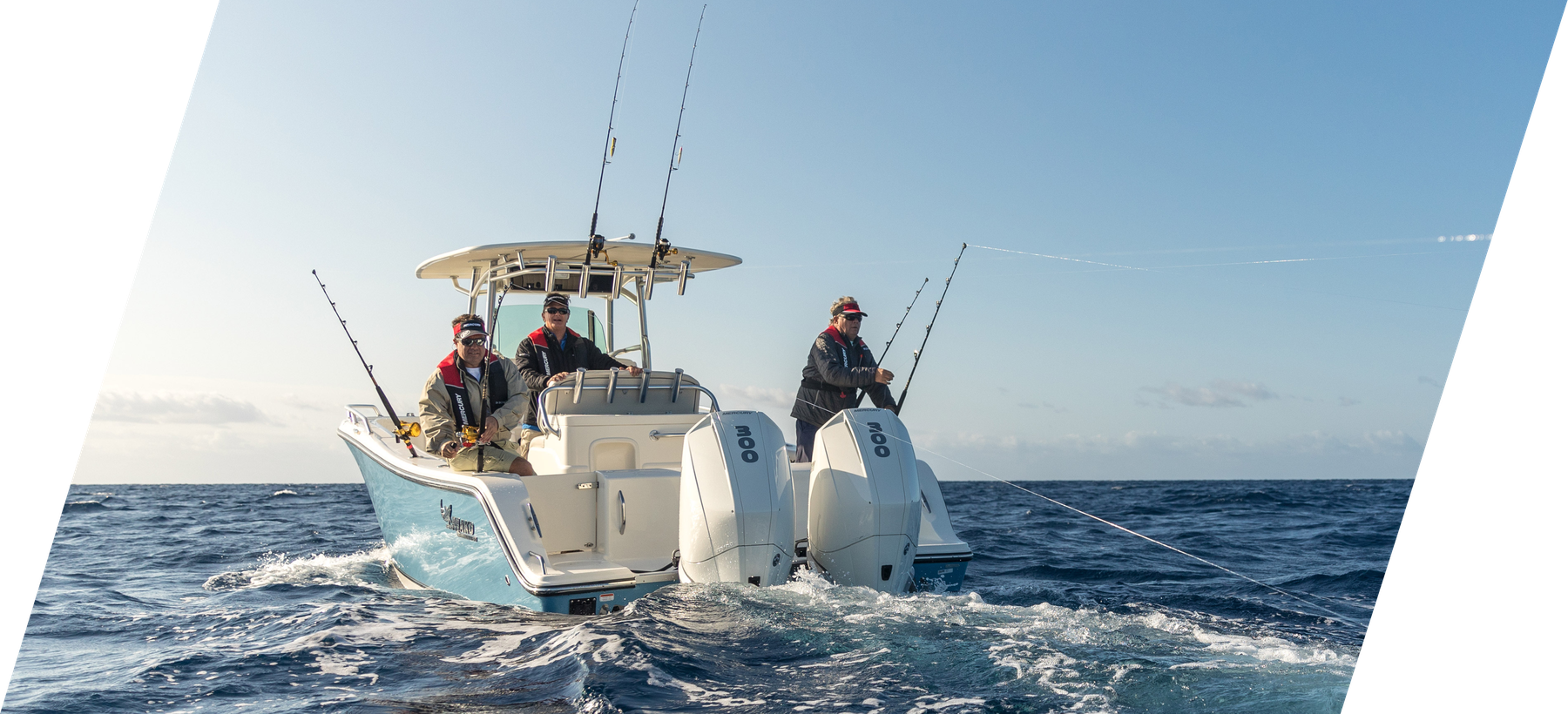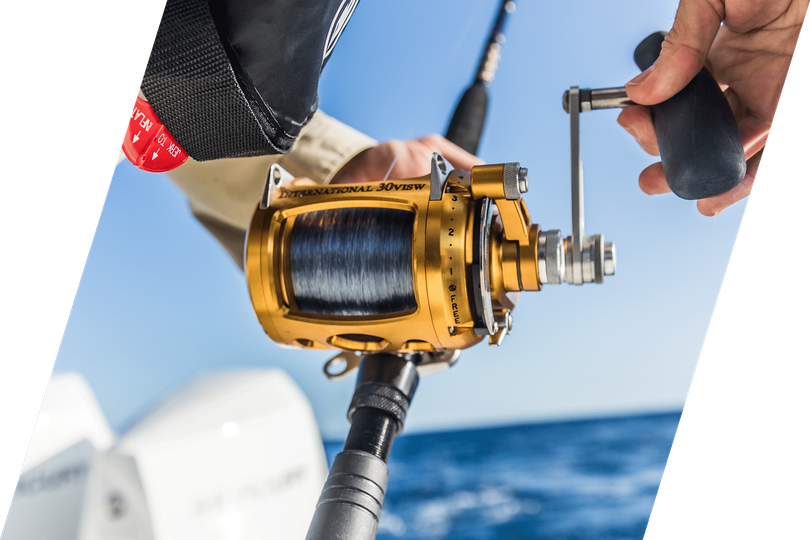 ADVANTAGE VERADO
An Enhanced Boating Experience
Save on Fuel
Get the most from every outing with an intelligent closed-loop fuel system that monitors engine performance and adjusts fuel delivery for maximum range. Verado outboards are also calibrated to deliver peak performance on Regular Unleaded (91 RON) fuel.
Simplified Maintenance
A watertight, easy-access door on the top cowl of the V10 and V8 Verado outboards takes the hassle out of engine oil fills, while an electronic oil sensor on all Verado models notifies you of oil level at every start-up. On the V12 Verado outboard, all 200-hour service procedures can be done through the cowl door, without removing the boat from the water.
Boating Made Easier
Active Trim makes boating easier and more enjoyable by automatically trimming outboard engines. It simplifies boat operation while improving engine performance and decreasing fuel costs.
Adaptive Speed Control
The Adaptive Speed Control feature lets you maintain engine rpm despite changes in load or conditions. Climbing large swells is easier. Cruising at low speeds is smoother. Carving out tight turns is effortless.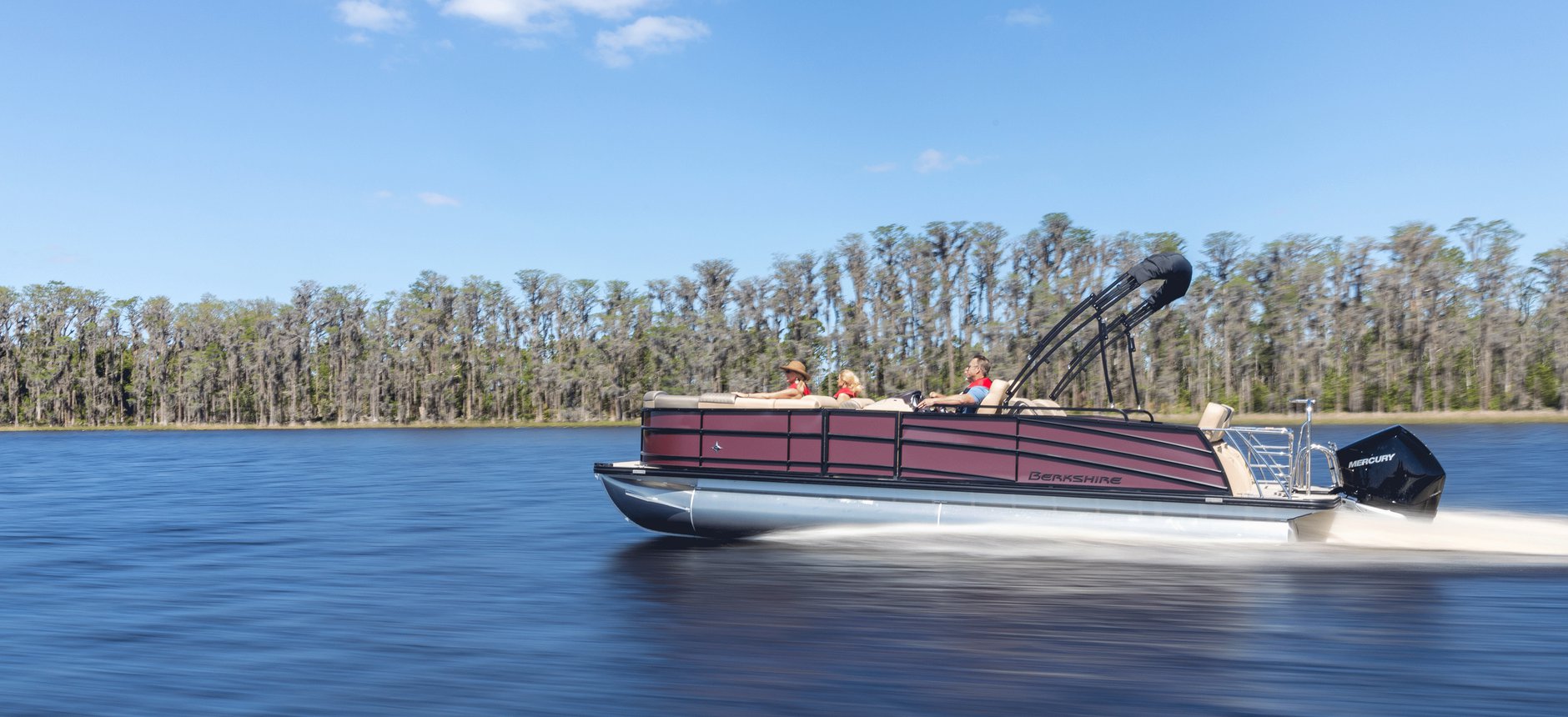 Mercury Outboard
GO BOLDLY WITH MERCURY
Learn more about this reliable, powerful, efficient line-up of premium outboard engines