Extraordinary engineering for extraordinary speed.
When you're feeding your need for speed, Mercury Pro XS engines will get you there faster. Engineered to meet the demands for high speeds on fresh or salt water, these high-performance motors deliver a winning combination of power, acceleration, durability, and fuel efficiency.
Engine Information and Specifications
Engine Details

Built to take you almost anywhere and nearly 20 pounds lighter than its closest competitor, it's an incredibly fast high-output 150hp FourStroke outboard. Great for bass, offshore fishing, and runabout boats.

Specifications - 150

HP / kW
Engine type

8-valve single overhead cam (SOHC)
Inline 4

Displacement (CID/CC)
Displacement (L)
Full throttle RPM
Air induction

Performance-Tuned Scroll Intake Manifold

Fuel induction system

Computer Controlled Multi-Port Electronic Fuel Injection (EFI)

Recommended fuel

Unleaded Regular 87 Octane Minimum (R+M/2) or 90 RON 10% Ethanol Maximum

Recommended oil

NMMA Certified FCW SAE 10W-30

Engine protection operator warning system

SmartCraft Engine Guardian

Compatible with SmartCraft digital technology
Starting
Controls

Mechanical throttle & shift

Steering

Dual cable mechanical
Hydraulic power steering

Shaft length

20" / 508 mm
25" / 635 mm

Gearcase ratio
Dry weight *Lightest model available
CARB star rating
Bore and stroke

4.0" x 3.6" / 102mm x 92mm

Ignition

SmartCraft ECM 07 Digital Inductive

Cooling system

Water-cooled with thermostat

Gear shift
Trim system
Exhaust system
Oil Capacity

Engine Details

Ideal for a wide range of fresh and saltwater boats. Great for compact bass, multi-species, flats and bay boats, and pontoons.

Specifications - 115

HP / kW
Engine type

8-valve single overhead cam (SOHC)
Inline 4

Gearcase ratio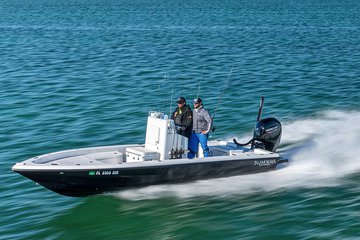 Discover better boating
Active Trim by Mercury makes boating easier and more enjoyable by automatically trimming your engine. Active Trim simplifies boat operation while improving engine performance and decreasing fuel costs.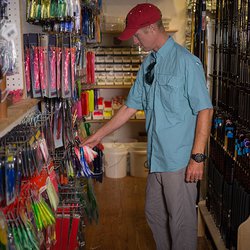 115 Pro XS Impresses Saltwater Boaters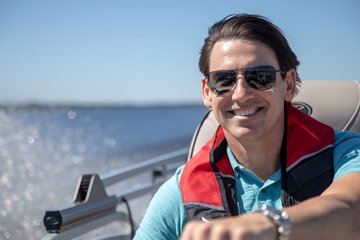 Request a Quote
Your local Mercury Marine dealer can help you find the right engine for your needs.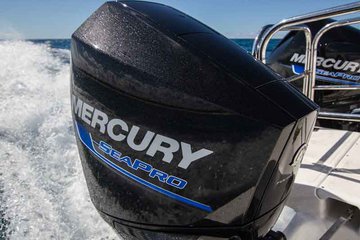 Calculate your fuel savings
The Mercury Fuel Savings Calculator will allow you to easily calculate the possible fuel savings of a Mercury FourStroke SeaPro over a TwoStroke!
Choose how you use your boat, select the TwoStroke and FourStroke horsepower - and our tool will show your potential fuel savings. If you're looking to upgrade or add more power, you can even choose different FourStroke and TwoStroke horsepower options!