Mercury® MerCruiser®
4.5L
The Next Generation
Featuring a host of engineering innovations, the 4.5L series establishes new standards for power-to-weight ratio, driver experience, acceleration, durability, and ease of maintenance.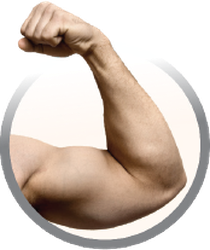 Built for Marine.
Designing a V-6 block solely for marine use allows Mercury to build the 4.5L with the ultimate protection system, using cast-iron componentry where the engine intersects with seawater, and using corrosion-resistant aluminium and composites everywhere else.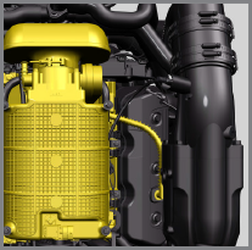 Powerful Performer.
Thanks to its new, long-runner scroll intake manifold which draws in more air and converts it into additional torque, the 4.5L delivers a ground-breaking power-to-weight ratio and gives you V-8 power in a V-6 package.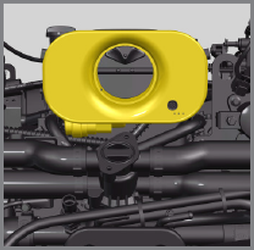 Smooth & Quiet.
The 4.5L's newly designed rear-facing throttle body, anti-whistle throttle plate, engine cover and mounts, lightweight flywheel, fuel-supply module, and structural oil pan all work together to deliver a superior idle, smoothness and low vibration. Resulting in an exceptional driving experience.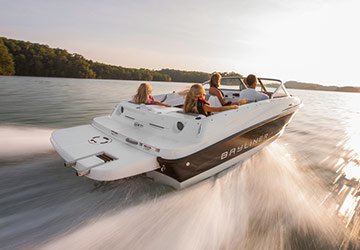 Corrosion Protection.
The MercFusion Paint System creates an outer seal against the elements, while MerCathode® provides automatic protection against galvanic corrosion. For maximum defense against saltwater effects, the SeaCore® industrial hardcoat anodising system and closed-cooling circuit is available.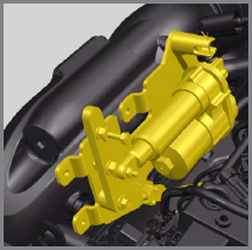 Sporty Handling.
The 4.5L comes standard with Adaptive Speed Control, which automatically maintains engine rpm regardless of load or water conditions. The result is increased throttle response and a sporty feel.
Specifications
Mercury® MerCruiser®: 4.5L
HP / kW
Maximum RPM (WOT)
Engine type

V6, 2-valve/cylinder pushrod

Displacement (L)
Bore and stroke
Fuel requirement

90 RON 10% Ethanol Maximum
Unleaded Regular 87 Octane Minimum (R+M/2)

Fuel delivery system

Computer controlled Multi-Port Electronic Fuel Injection (MPI)

Air induction

Performance-Tuned Scroll Intake Manifold

Ignition

SmartCraft PCM 112 Digital Inductive

Alternator amp / Watt

70 amp / 882 watt (Belt-Driven)

Water drain system

Air Actuated "Season Extender" (Bravo)
Easy Drain "Season Extender" (Alpha)

Exhaust system
Cooling system

Water cooled with thermostat; FWC available as factory option (Alpha) and packaged with SeaCore Drive (Bravo)

Lubrication system
Recommended oil

NMMA Certified FCW 25W-40 Synthetic Blend

Dimensions (L x W x H)

28 x 30 x 22" / 696 x 740 x 559 mm

Weight (engine only)
Compatible drives

Alpha
Bravo One
Bravo Three
Bravo Two

Print Compare With Other Products Request a Quote

| | |
| --- | --- |
| HP / kW | |
| Maximum RPM (WOT) | |
| Engine type | V6, 2-valve/cylinder pushrod |
| Displacement (L) | |
| Bore and stroke | |
| Fuel requirement | |
| Fuel delivery system | Computer controlled Multi-Port Electronic Fuel Injection (MPI) |
| Air induction | Performance-Tuned Scroll Intake Manifold |
| Ignition | SmartCraft PCM 112 Digital Inductive |
| Alternator amp / Watt | 70 amp / 882 watt (Belt-Driven) |
| Water drain system | Easy Drain "Season Extender" |
| Exhaust system | |
| Cooling system | Water cooled with thermostat; FWC available as factory option |
| Lubrication system | |
| Recommended oil | NMMA Certified FCW 25W-40 Synthetic Blend |
| Dimensions (L x W x H) | 28 x 30 x 22" / 696 x 740 x 559 mm |
| Weight (engine only) | |
| Compatible drives | |

Print Compare With Other Products Request a Quote