FourStroke Jet Outboards 65-80 hp
Get to the Fish, Fast.
Made for speed in shallow water.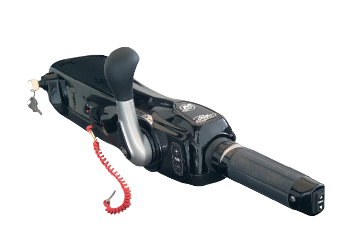 The Big Tiller.
The optional center-mounted Big Tiller offers optimal control. A longer tiller grip incorporates a convenient power trim switch, the shift lever is close at hand, and an optional digital troll control adjusts engine speed as low as 700 rpm in 10-rpm increments.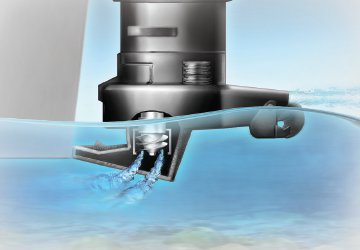 Jet Advantages.
Water is drawn into the unit through the intake grill by an impeller, driven directly by the engine driveshaft. The water is then forced at high pressure through an outlet nozzle, creating thrust that drives the boat forward. To obtain reverse, a gate lifts into position over the outlet re-directing the pressure stream in the opposite direction.