Back to Dockline
2 Jul 2020
Robert Brown is always in pursuit of the "perfect shot." Continue reading this article to learn what Robert needs to do to get the job done, where his career adventures have taken him, and how Mercury plays a crucial role in his success.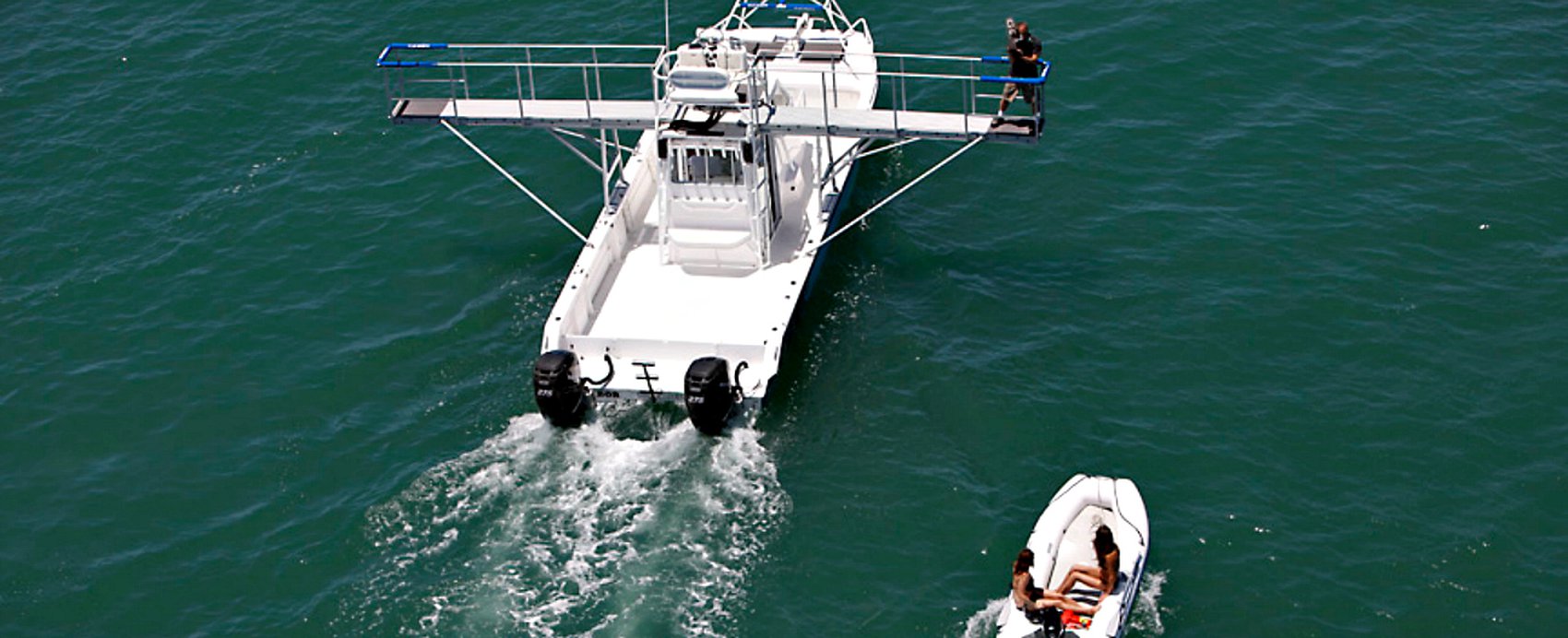 Robert Brown, a Southern California-based marine and surf photographer and boat captain, travels the world looking for that perfect shot. A bold approach to his craft keeps him in high demand in the industry.
When Brown heads to a shoot, he's well equipped with the latest camera gear and lighting systems.
"My favorite kind of photography to shoot are the giant wave surf pictures because they are so hard to get good shots of," Brown said. "There are so many variables that come in to play. Between wind and weather, the timing of the peak of the swell height, and getting the surfers in place, you have to look for the best day ever – and that's a challenge."
But there is one more piece of gear Brown needs to ensure he captures what could be a once in a lifetime moment – and a big paycheck.
"Switching to Mercury in 2006 was the best move I ever made. Verado engines had just come out, and I was not going to miss out on the new technology," Brown said. "My 36-foot Twin Vee Pilot House came with twin 275HP Verado engines with dual station rigging. I recently repowered with 300hp Verado engines in white. The boat looks so cool now; I love the ability to choose colors that work best with your hull. I also added two VesselView 7 displays and new throttles. The setup is amazing! Most of the time, people don't even know my outboards are running because they are so quiet."
Brown's career has allowed him to see some of the most amazing waters in the world. From the legendary Cortes Banks (105 miles offshore) to Lake Powell, and beyond. He was the central film boat platform for the movie "Chasing Mavericks" and spent seven weeks as a live TV boat for the America's Cup. In his agreement to cover the America's Cup, it stated that should his boat be inoperable at any time during the seven weeks; he would be entirely out of a job with no pay. Brown had no concerns, knowing his Mercury engines would get the job done. "They absolutely hummed no matter the conditions, which were insane at times with the currents and winds."
No matter where in the world Brown is, he knows he will always get the perfect shot.