Back to Dockline
8 Jul 2021
Becomes the first-ever European to win a tour-level bass tournament in the U.S.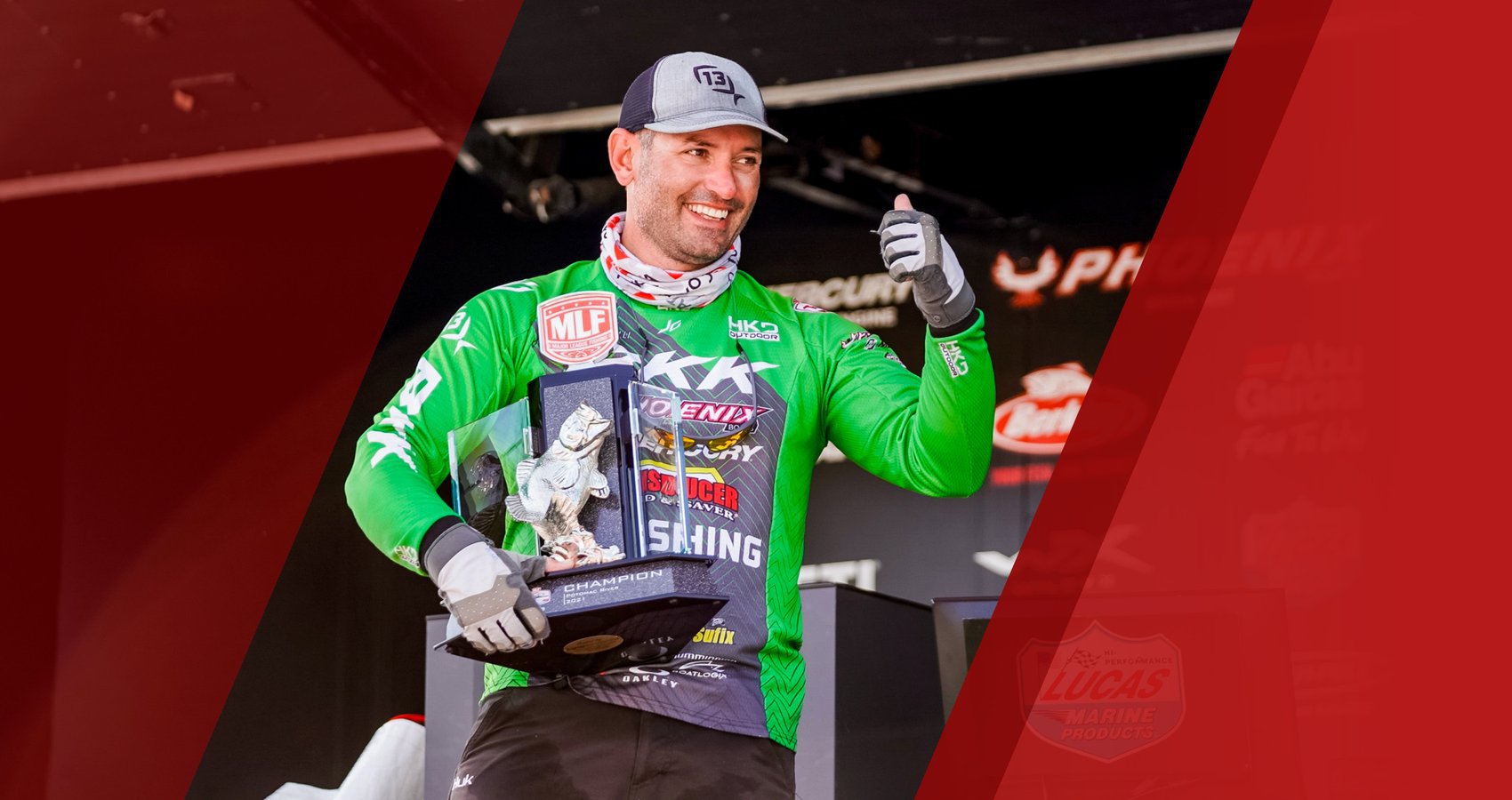 Jacopo Gallelli, of Florence, Italy, became the first European to ever win a tour-level professional bass fishing tournament in the United States when he finished first at the Major League Fishing (MLF) BIG5 Pro Circuit event at the Potomac River on June 19. The Mercury Pro Team angler brought in a five-bass limit weighing 20 pounds even on the final day to win. Gallelli's four-day total of 20 bass weighing 29,5kg earned him the win by a 2-pound, 140-gram margin over Mercury pro Michael Neal, of Dayton, Tennessee. Gallelli earned the top prize of $100,000.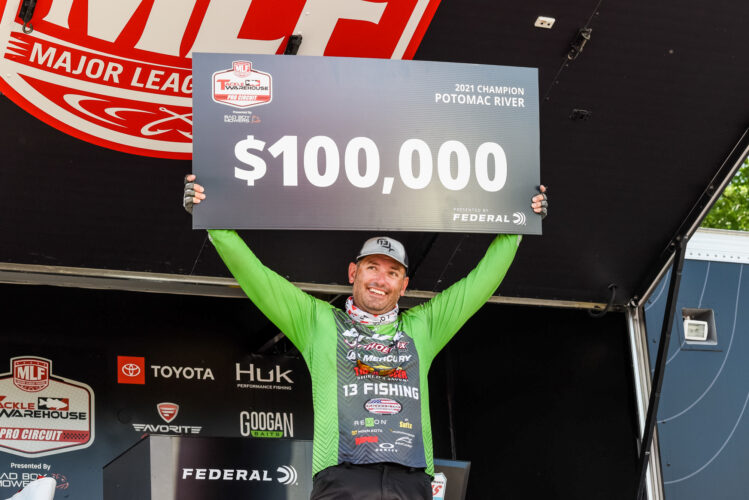 Bravo, Jacopo!
Gallelli fished one area in Potomac Creek all four days of the competition. He moved back and forth throughout the creek, running to the top, then drifting down with the wind.
"It's kind of amazing," Gallelli said. "It's been such a long road, and I've had so many things happen this season that just weren't going my way, so to end up here with this win is absolutely amazing. This trophy means way more than the money for me. I've invested my entire life trying to achieve this level of fishing in my career, and I am finally here. I came 8000 kilometers across the ocean to make this day happen.
"I had made some history already, but now we've made even more history with this win," he said. "Believe it or not, this is the very first event I have ever won in the United States. I've had a lot of good results on the lower-level circuits, but never a win, so finally I've made my win happen when it really counts. This is as good as it can be. I feel like I am in a film right now, watching from outside my body right now. It's just unbelievable."
Gallelli went up against some of the biggest names in tournament bass fishing on Championship Sunday, making the victory even more important for the rookie angler.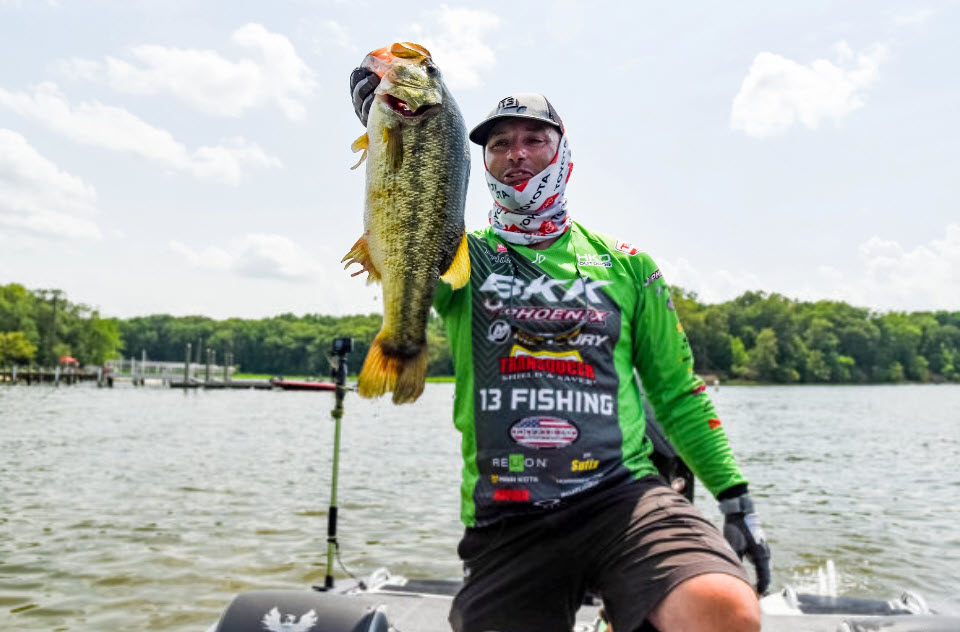 Gallelli is a big fan of Mercury outboards. He has run a Mercury on all three of his boats in the United States.
"I think everybody wants a Mercury worldwide. Everybody always looks at your motor and thinks you have the best when you have a Mercury. My last motor had over 700 hours when I sold it. I'm a long way from home, I don't have many friends over here, so I really have to run equipment I can trust. And I trust my Mercury. I was running a long way in this event, up to 56 kilometers each way, running through bad waves and nearly all the way to the end of tournament waters."
For more from Jacopo Gallelli, follow him on Facebook and Instagram.