Back to Dockline
Nov. 26, 2019
Here are a few reasons the new FourStroke is making waves.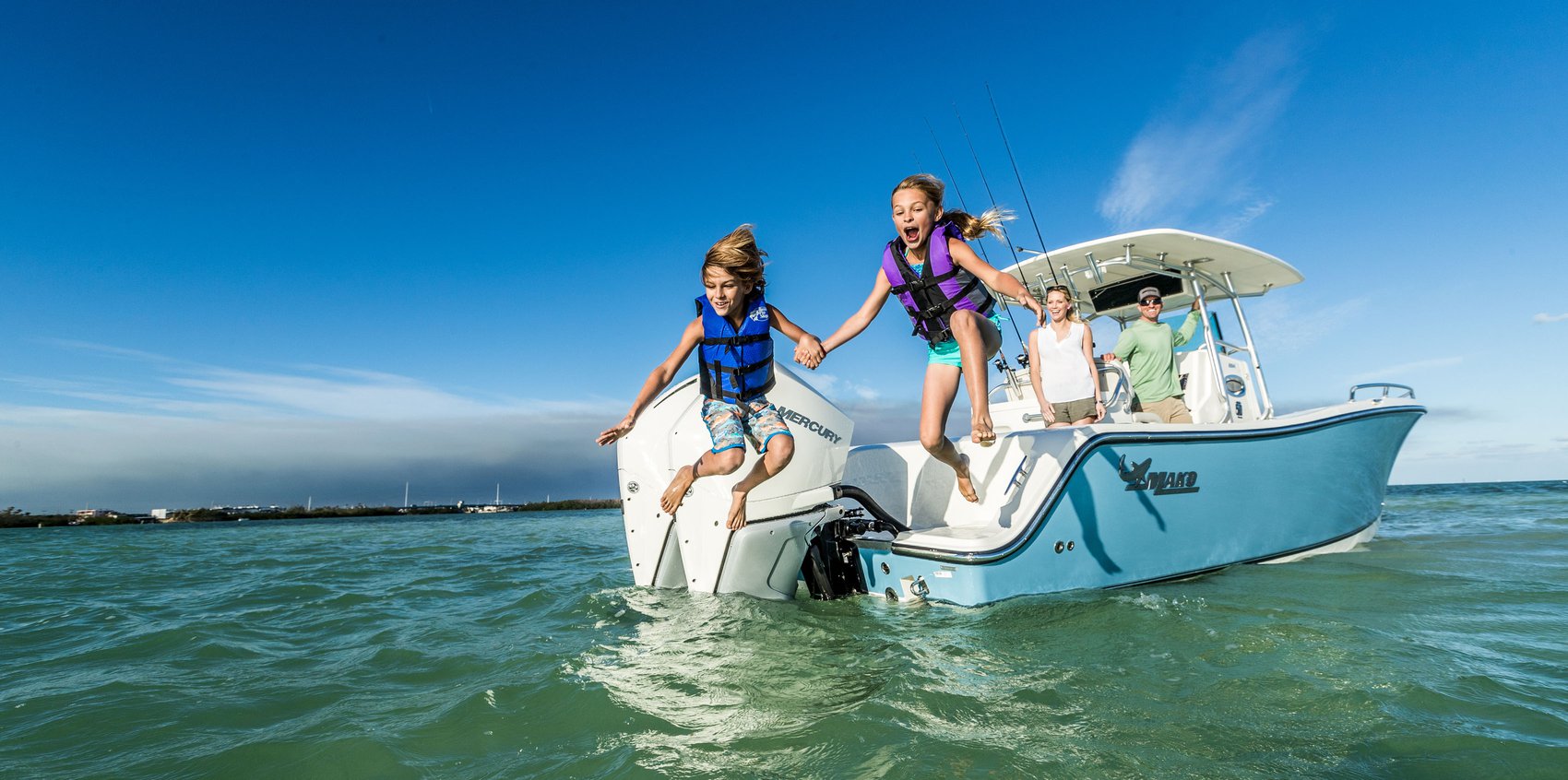 Mercury's 200hp FourStroke is the lightest outboard in its class despite its high-displacement 3.4-liter V6 powerhead, which is designed to deliver massive torque for remarkable mid-range acceleration and extreme durability. Superior fuel efficiency – 12 to 16% better than the competition at cruise speeds – comes courtesy of the patented closed-loop fuel control and the Advanced Range Optimization calibration, which automatically adjusts fuel mixture to deliver the best possible efficiency on 87 octane fuel.
The compact, lightweight design of Mercury's 200hp FourStroke also makes it an extremely versatile engine for many boat types and applications. In addition, the ability to choose between mechanical or digital shifting, hydraulic or power steering and phantom black or three shades of white paint all make the Mercury 200hp FourStroke the ideal engine for repower.
Also standard on the 200hp FourStroke is Adaptive Speed Control, an innovative feature that maintains a desired rpm regardless of changes to load or condition, like rough water, tow sports and lower speeds on plane. It's a seemingly simple feature that helps create the ultimate boating experience by eliminating the need for frequent throttle adjustments.
The 200hp FourStroke also makes maintenance easier with the Mercury-exclusive top-cowl service door that pops open for quick oil checks and fills, and for access to a helpful maintenance decal. Also concealed inside the top cowl service door is a cowl-release handle so boaters don't have to reach over the entire engine to release and remove the cowl.
This engine boasts a maintenance-free valve train and an industry-leading warranty against corrosion for worry-free boating. Countless hours of testing, advanced engineering and world-class manufacturing processes ensure reliability boaters can count on.
To learn more about the 200hp FourStroke visit your local Mercury Marine Dealer or log on to MercuryMarine.com