Mercury Marine offers sponsorship programs for anglers, guides, fishing tournaments and events. We provide three levels of support that are determined by skill level, success, dealer and boat-partner relationships, and potential exposure for the individual and for Mercury Marine. The program is aimed at creating brand recognition for Mercury Marine, angler loyalty and dealer relationships.
The application process for 2019 sponsorship will be open from September 6, 2018 through November 30, 2018.
2019 Sponsorship Program Policies
---
Mercury Contingency Programs
Mercury Marine, in partnership with select organizations, offers contingency programs. The programs have been developed to assist with the sale of new products, while offering performance-based cash bonuses. The key to these contingencies is understanding all the guidelines and making sure that all product being used in the events and listed on the forms is registered to the owner/user before fishing the events.
If you have questions regarding the contingency programs, please contact angling@mercmarine.com
American Bass Anglers Weekend Bass Series
2018 FLW Mercury Bonus Bucks Program
National Walleye Trail (NWT)
Texas Team Trail Tournaments Events 
Southern Kingfish Association - Jr Angler Scholarship Program - (SKA)
---
Angler Sponsorships
Mercury Marine offers support for anglers of all skill levels. Whether you are a grass roots angler or competing nationally as a full time career, you will need to fill out this application annually to be considered. This does include anglers who guide occasionally, as long as the primary focus is angling. Space is limited.
Guide Sponsorships
Guides that occasionally fish tournaments are included in this application as long as their main activity is guiding, as a full- or part-time profession. Space is limited and the application must be completed and submitted each year that support is requested.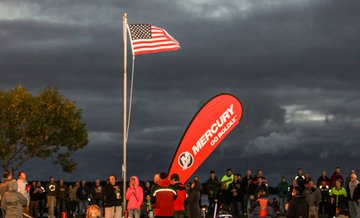 Tournament Sponsorships
If you are running a single event or a tournament series, seeking any type of sponsorship support, fill out this application. This form is also applicable for dealer or OEM events. The application must be completed each year.