Elite Series
Tempest® Plus
Go Faster, Better
Outstanding lift and handling when speed counts.
Available pitches 17, 19, 21, 22, 23, 24, 25, 26, 27, 29
Rotation LH, RH
Performance vent system (PVS) Yes
Boat types Bass, Inshore Fishing, Offshore fishing
Number of blades 3
Material Stainless Steel
Fits Alpha drive, Bravo One drives, Outboards 135hp and above
Recommended for Outboards 135hp and above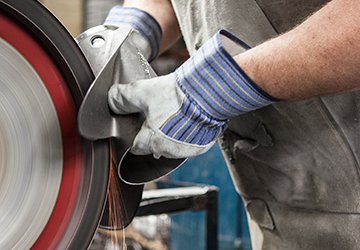 Producing world-class Mercury propellers is no simple task
Producing a world-renowned Mercury Marine prop takes time and skill, not to mention advanced engineering and know-how. Three dozen Mercury employees create some of the best props in the world. Every operation - from inception to completion - is centralized at Mercury's propeller manufacturing facility in Fond du Lac, Wisconsin.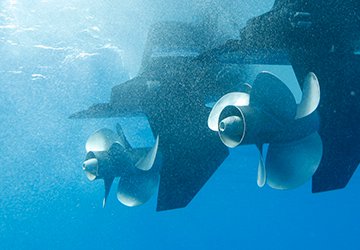 Stainless Steel 15-5: Incredible corrosion protection to complement your impossible performance.
A proprietary blend of 15-5 stainless steel perfectly balances strength and corrosion resistance. Perfect protection for freshwater and saltwater applications alike. Developed specifically for Mercury props.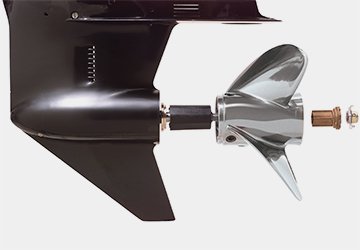 Flo-Torq® II: Hidden Protection
Mercury's Flo-Torq propeller hub might just be the most important part you never see. Not only does it flex during shift changes, reducing noise and vibration. If your prop hits an underwater object, it sacrifices itself to save your lower unit. Just pop in a new hub and you're back on the water, no service call needed. The Flo-Torq hub also makes Mercury propellers compatible with most engines on the market while also providing unmatched corrosion protection.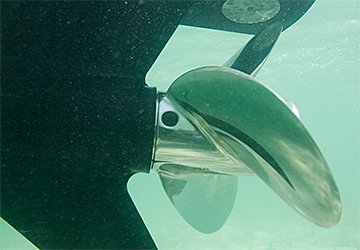 Fine tuned.
PVS® (Performance Vent System). A Mercury-exclusive innovation for custom tuning and venting your propeller to match your engine.
Just by varying the size of the exhaust hole and controlling your engine's rpm, you can eliminate sluggish performance or compensate for changes in load in altitude. And it's technology that you can only get with Mercury Propellers.
Documents
Buy the Books
You can order all available Mercury literature online or through any authorized Mercury dealer. Please have your outboard or sterndrive serial number before placing the order.
Operation, Maintenance, and Warranty Manuals
Parts Manual
Service Manual