Safety & Security
Mercury Theft Deterrent System (TDS)
A Security System You Can Trust
Boat and engine safekeeping. Inspired by automotive technology.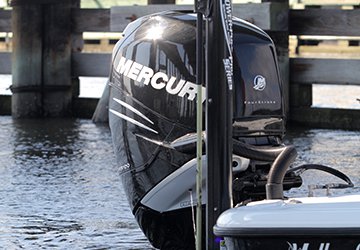 A Security System You Can Trust.
The Mercury Theft Deterrent System (TDS) improves boat and engine security and provides owner ease of mind by allowing you to immobilize the engine if someone starts the engine without inserting the fob.
In the event that the fob is missing or not the correct one, Mercury TDS allows you to start the engine but limits RPM and performance while still allowing slow speed operation. Until the system is fully engaged with the fob fully inserted in the docking station, the engine will only operate at this reduced power range and performance will be restricted. Once TDS is deactivated with the fob, the engine will perform at normal operating ranges.
Documents
Buy the Books
You can order all available Mercury literature online or through any authorized Mercury dealer. Please have your outboard or sterndrive serial number before placing the order.
Operation, Maintenance, and Warranty Manuals
Parts Manual
Service Manual
Sign up to receive the latest tips, promotions and news from Mercury