Air Deck
Minimal Assembly, Maximum Convenience & Comfort
A cushioning, inflatable floor for an extra margin of comfort and stability.
Fabric CSM, PVC
Color Gray, White
Overall length 10' 6" / 320 cm
Load capacity 1477 lbs / 670 kg
Maximum horsepower 20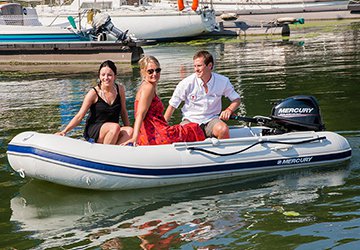 Not Too Hard, Not Too Soft
General-purpose, lightweight boats with an air-filled floor for easy transport. Doesn't get much easier than this. Soft enough to be easy on the knees. Rigid enough to hold five people stable on deck surface.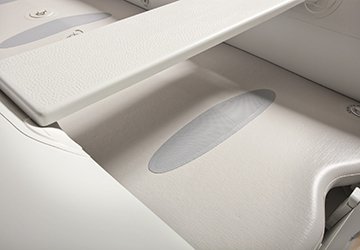 Stitched for Support
The Mercury® high-pressure "X-Stitched" air floor makes for easy, fast setup. Thousands of X-stitched fibers for excellent support. Fifty percent more rigid than traditional air floor systems.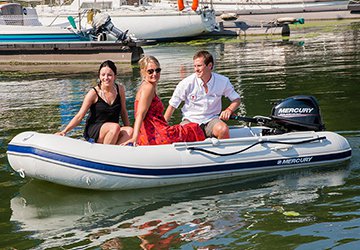 Ready For Anywhere
Ship-to-shore transport or for your next family outing. The Air Deck® is built to be maneuverable and boasts a roomy interior. No floorboards, for maximum portability. Stow it anywhere. Take it out when you're ready to hit the water.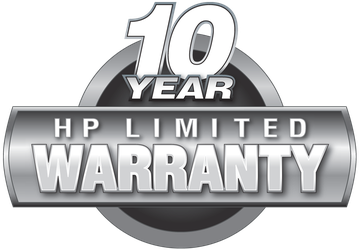 10-Year HP Warranty
Mercury Inflatable HP boats offer the best guarantee in the market including a 10-year limited warranty on the Achilles fabric and air-holding seams giving you assurance of our commitment to quality.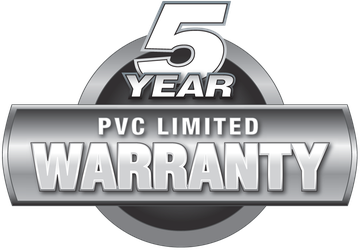 5-Year PVC Warranty
Mercury Inflatable PVC boats offer one of the best guarantees in the market including a 5-year limited warranty on the Haku fabric and air-holding thermowelded seams giving you assurance of our commitment to quality.
Documents
Buy the Books
You can order all available Mercury literature online or through any authorized Mercury dealer. Please have your outboard or sterndrive serial number before placing the order.
Operation, Maintenance, and Warranty Manuals
Parts Manual
Service Manual
Sign up to receive the latest tips, promotions and news from Mercury