Steering
Skyhook Digital Anchor
The ultimate vessel control experience.
Keep your boat in place with the push of a button.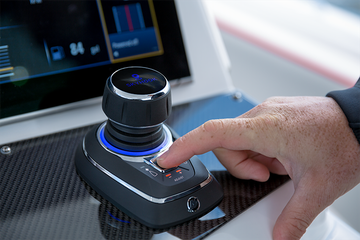 Advanced Features.
Heading Adjust - Capability to adjust the heading lock in 1 and 10 degree increments while SkyHook is active. Boating made easy just got easier.
BowHook - Unlock heading and just maintain position, allowing the boat to point in whatever direction the winds and currents dictate. Useful when a locked-in heading is not necessary.
DriftHook - Maintain heading and unlock the position of the vessel allowing winds and currents to move the vessel along. Adjustments of 1 and 10 degree increments can be made while drifting when bundled with Heading Adjust.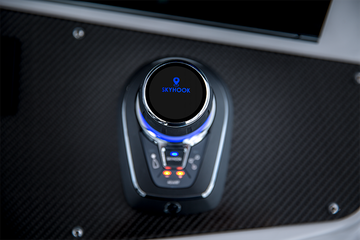 Key Features.
Ideal for holding your boat over a fishing spot, waiting for bridges to open or holding position in line at a fuel docking station.
GPS technology and an electronic compass automatically control shifting, throttling and steering to maintain heading and position
Simple to operate – just place the levers in neutral and push the Skyhook button to lock position and heading
Standard on all Joystick Piloting for Outboards (JPO), Joystick Piloting for Sterndrives (JPS) and Zeus applications.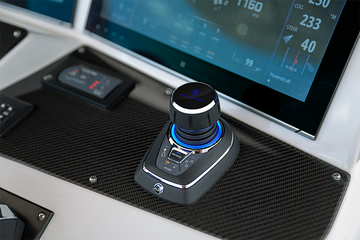 Keep your boat in place with the push of a button.
Mercury Skyhook digital anchor allows you to lock your boat's position using a GPS satellite antenna. Then, working with your engines and drives, Skyhook maintains your position and heading regardless of wind or current.
Documents
Buy the Books
You can order all available Mercury literature online or through any authorized Mercury dealer. Please have your outboard or sterndrive serial number before placing the order.
Operation, Maintenance, and Warranty Manuals
Parts Manual
Service Manual
Sign up to receive the latest tips, promotions and news from Mercury