Steering
Joystick Piloting for Outboards for Single-Engine Pontoons
Beat the wind. Buck the current. Dock with ease.
Experience the most advanced docking and maneuvering system. Now available for large, single-engine pontoon boats.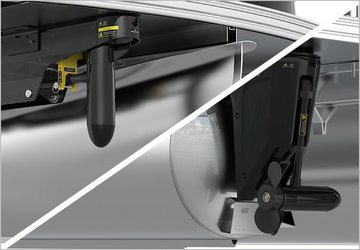 Deployable Bow and Stern Thrusters
Installed under the deck, the two thrusters easily deploy and stow as needed, working in tandem with the outboard for unrivaled 360-degree control.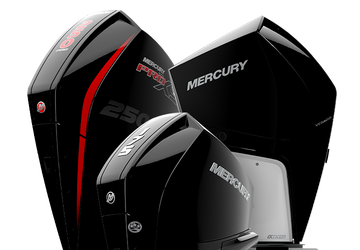 Fully Integrated Elements
Compatible with 175 to 600hp Mercury outboards with Digital Throttle & Shift (DTS) controls. This includes Mercury FourStroke, Pro XS®, SeaPro™ and Verado® engines.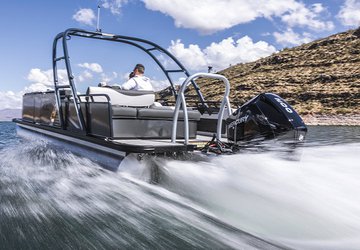 Basic Version
Available on Mercury FourStroke, ProXS® and SeaPro™ outboards. This version utilizes a traditional hydraulic helm, making it accessible to a wide array of boats.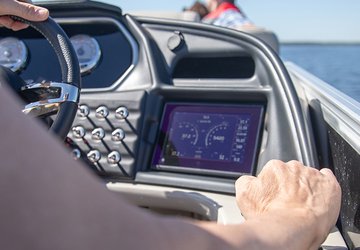 Premium Version
The Premium version utilizes an electric steering helm and is designed exclusively for Verado outboards. Pontoons powered by a Verado outboard and equipped with a VesselView® multi-function display can leverage additional controls including Auto Heading and Route.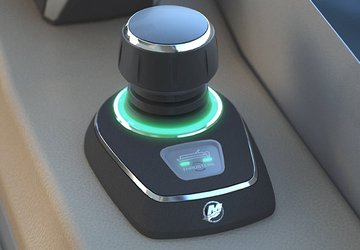 The Joystick Piloting Experience – Confident Control Made Easy
JPO for Single-Engine Pontoons makes it easier than ever to maneuver large pontoon boats in crowded marinas. With the integration of two deployable thrusters, this innovative system delivers the kind of precise, intuitive joystick control once reserved for multi-engine vessels. Simply point the joystick where you want to go, left, right, forward, reverse, even rotating in place, and the system will take you there.
Documents
Buy the Books
You can order all available Mercury literature online or through any authorized Mercury dealer. Please have your outboard or sterndrive serial number before placing the order.
Operation, Maintenance, and Warranty Manuals
Parts Manual
Service Manual
Sign up to receive the latest tips, promotions and news from Mercury