Reliable, Durable, Hardworking
Mercury SeaPro Commercial Outboards
When you make your living on the water, you need an engine that comes through under the harshest conditions. All day, every day. Mercury SeaPro four-stroke outboards are built tougher than tough. Guaranteed to do their job, so you can do yours.
Start Strong. Work Hard. Stay Strong.
You need an engine that works as hard as you do. One that you can abuse, punish, and push to the limit, day after day. SeaPro™ commercial-grade outboards are just the partner you've been looking for. Ultra-tough. Super reliable. Powerful and efficient. Built to take whatever you can dish out—without hesitation or complaint. So you can get the job done, without having to worry about getting home.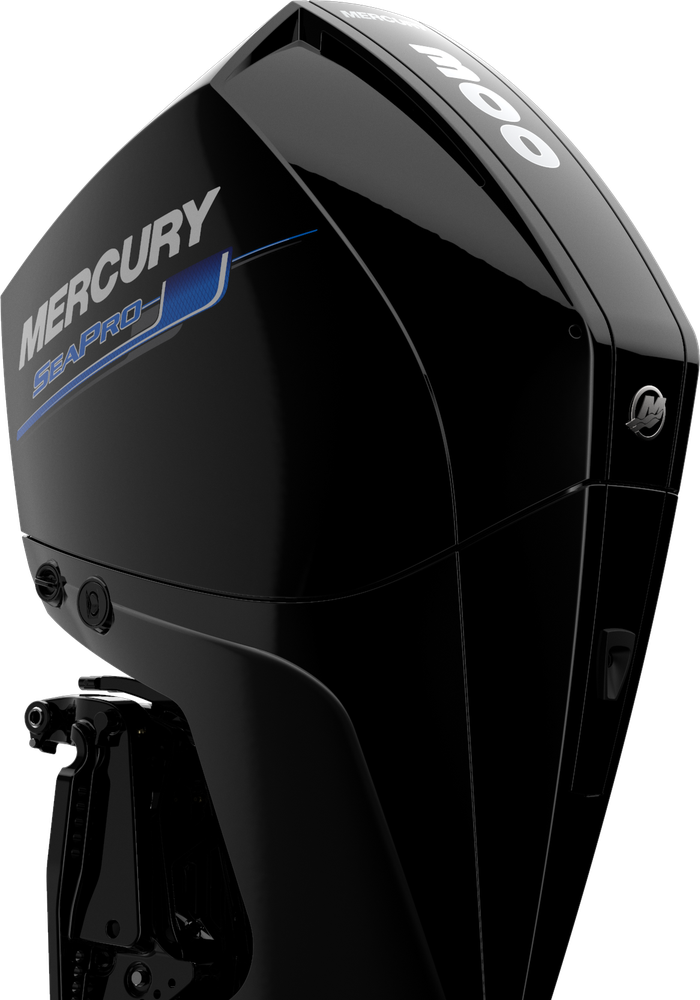 Tough, reliable and ready
When people are counting on you to get the job done, you can count on SeaPro four-stroke engines. They've earned their reputation for reliability by performing under the toughest working conditions to deliver years of trouble-free operation.
More of Everything: Mercury's commercial grade engines deliver more displacement, more power, more efficiency, and more durability.
Commercial Calibration: Calibrated to meet commercial duty cycles, delivering more power with less engine stress.
Unmatched Corrosion Resistance: It starts with superior aluminum alloys and coatings, plus four serviceable anodes, including one in the cylinder block. All to deliver an engine that works as hard as you do.
Just Plain Easy
When it comes to ease of maintenance and rigging flexibility, SeaPro four-stroke outboards are at the head of the class. With features like a new Top Cowl Service Door for convenient oil checks. Mechanical or digital control compatibility for enhanced versatility. An ambidextrous tiller handle, with reversible throttle grip rotation for left-or right-handed operation. Easy to use, easy to maintain for less downtime and more time out on the water.
Light and Mighty
Less weight means more efficiency - and SeaPro four-stroke outboards deliver. Case in point: The 200hp SeaPro is the lightest engine in its class.
Reduced Fuel Cost: Advanced Range Optimization (ARO) and closed-loop fuel control work together to precisely adjust the fuel mixture for optimal fuel economy.
Durable, Efficient Power: Lightweight, durable materials and fewer moving parts make the SeaPro compact, durable, and highly efficient. Less weight also helps you take full advantage of your engine's torque.
Compact Flexibility: The V-6 SeaPro mounts on 26-inch centers. It's ideal for a broad range of multi-engine applications, including simple, seamless repower rigging.
Mercury Outboard
Go Boldly With Mercury
Learn more about this reliable, powerful, and efficient lineup of outboard motors.