For people who demand speed and acceleration from their outboards, the Pro XS is the only choice. Mercury engineers leveraged the Mercury Racing heritage to develop this family of high-performance outboards. The result is an outboard family that blows away the competition when it comes to power, durability, performance and fuel efficiency.
Clean get aways.
Precise and consistent fuel charge for perfect combustion. More power. Lower emissions. In fact, low enough to meet the toughest, most demanding international air-quality standards. Nothing gets a boat out of the hole, on plane, and across the lake quicker and more efficiently.
When it comes to performance, a Pro XS gets you there like no other outboard.
Maybe it's the lightning quick acceleration. The class-leading top speed. The legendary reliability. The superior fuel efficiency. Or all of the above. The direct-injection Mercury Pro XS. The most serious outboard on the water for the most serious fishermen on the water. Whether you're chasing trophy fish, or just trophies.
There's fast. Then there's fast.
The Pro XS® line of outboards has what serious fishermen demand. Incredible response. Breathtaking hole-shots to eye-watering at wide-open throttle. Special carbon fiber reeds and customized piston heads for dialed-up speed and screaming acceleration. Torture-tested systems and components. And in side-by-side tests, up to 15 percent better fuel consumption than other outboards. When your passion is putting fish in the livewell, you put a Pro XS on the transom.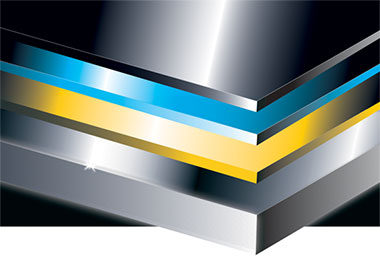 Corrosion protection. An all-out attack.
Mercury® has always been on the forefront of corrosion protection. Better alloys. Superior paints. Deeper R&D capabilities. Torturous testing in the toughest body of salt water in the world. Our own test tank. Mercury engines have gone through it all. And then some. We would have it no other way.
See how Mercury technology keeps salt in the water - not in your engine