Mercury® Remanufacturing
Plus-Series Bravo Sterndrives
The ideal replacement engine.
Completely renewed to original specs.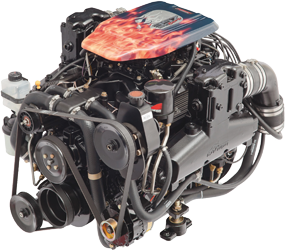 357 MAG Bravo 4V
325 Crankshaft Horsepower
Thanks to its size and power, this is the ideal replacement engine for 5.0L, 350 MAG, 7.4L and 454 engines that power cruisers, small sport boats and large runabouts.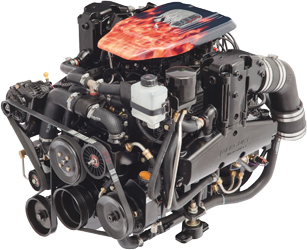 383 MAG Bravo 4V
350 Crankshaft Horsepower
Same power and more torque than a 454 HO carbureted engine. This torque monster delivers 429 ft-lbs of raw torque at 3800 RPM to launch even the heaviest boats with authority. When equipped with the same marine exhaust headers as found on the 383 Scorpion®, this engine produces 370 HP and 456 ft-lbs of torque—more than a 502 carbureted engine. This is the ideal replacement engine for 454HO and 502 HO carbureted engines that power cruisers, large runabouts, and sport boats. Marine exhaust headers sold separately.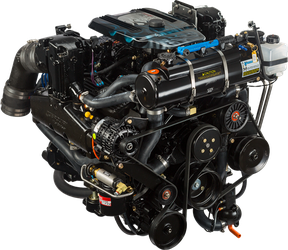 383 MPI Bravo - Freshwater Cooled
With 350hp and a full closed cooling system that supplies fresh water cooling to the engine and exhaust manifolds, this model is ready to repower 350 & 377 Bravo Horizon and SeaCore engines.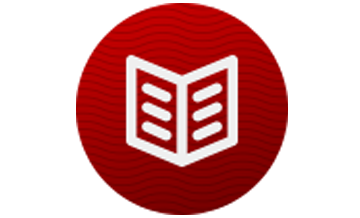 Owners Manuals
Need an Owner's Manual for your Mercury engine to perform maintenance, replace parts or just learn more about your engine? Mercury has made it easy for you to purchase a printed copy or to download and print your own copy. To order a printed version of the Service Manual for your particular Mercury Outboard or MerCruiser Engine, click here.  
Specifications
Mercury® Remanufacturing: Plus-Series Bravo Sterndrives
Documents
Buy the Books
You can order all available Mercury literature online or through any authorized Mercury dealer. Please have your outboard or sterndrive serial number before placing the order.
Operation, Maintenance, and Warranty Manuals
Parts Manual
Service Manual
Sign up to receive the latest tips, promotions and news from Mercury