Mercury® Diesel
2.0L (115-170hp)
Robust and Reliable
Combines reliable power with a compact, robust design.
Power mhp / kW 172.4 / 127
Maximum RPM (WOT) 4000
Engine type Inline 4
Displacement (L) 2.0
Weight (engine only) 582 lbs / 264 kg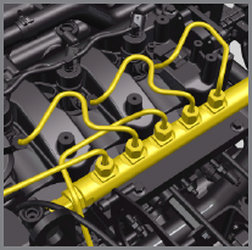 Clean, Quiet, Efficient.
DI technology uses injectors to spray diesel fuel atomized at 26,000 psi directly into the main combustion chamber of each cylinder. This process optimizes fuel efficiency and minimizes emissions, along with engine Noise, Vibration and Harshness (NVH) for an enjoyable boating experience.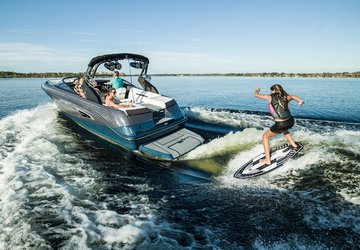 Joystick Piloting for Inboards.
The only joystick piloting system that's compatible with gasoline or diesel inboard and tow sport engines.
The only joystick piloting system for single-inboard boats.
Many features available to make your tow sport adventures even more amazing - click here to find out more!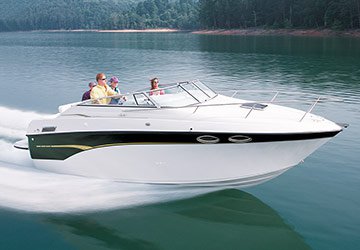 Lightweight.
The TDI engine block is fabricated from Vermicular Graphite Casting (VGC), which has twice the strength of grey iron and most of its attributes, but is 5% to 10% lighter. The end result is low weight, high strength, and maximum heat transfer for optimum cooling.
TDI is a registered trademark of Volkswagen Aktiengesellschaft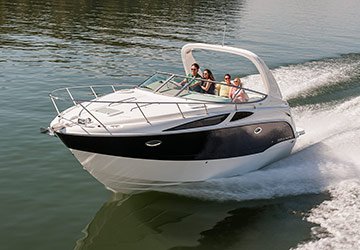 Power & Performance.
The low weight of these diesels results in best-in-class power-to-weight ratio. Combined with great low-end torque, the end result is crowd-pleasing hole shot, great acceleration, low planing times and ultra-smooth performance.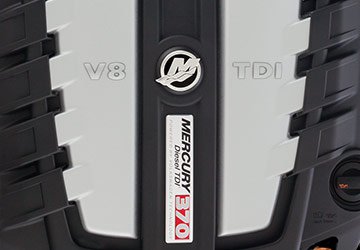 Intuitive Design.
Mercury® SmartCraft® compatibility is built into these engines, delivering key information about vital engine functions on an easy-to-read LED display. SmartCraft Digital Throttle & Shift (DTS) offers smooth shifting, immediate throttle response and high-tech digital controls.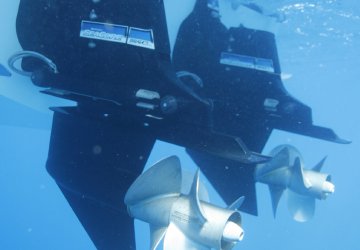 Corrosion-Resistance.
Mercury diesels feature state-of-the-art anti-corrosion, including a thermostatically controlled closed water-cooled system. Water-cooled engine oil, gear oil and steering fluid decrease engine-room temperatures, extending engine life. The SeaCore® system is available for the ultimate in saltwater protection.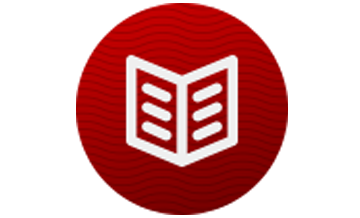 Owners Manuals
Need an Owner's Manual for your Mercury engine to perform maintenance, replace parts or just learn more about your engine? Mercury has made it easy for you to purchase a printed copy or to download and print your own copy. To order a printed version of the Service Manual for your particular Mercury Outboard or MerCruiser Engine, click here.  
Specifications
Mercury® Diesel: 2.0L (115-170hp)
Documents
Buy the Books
You can order all available Mercury literature online or through any authorized Mercury dealer. Please have your outboard or sterndrive serial number before placing the order.
Operation, Maintenance, and Warranty Manuals
Parts Manual
Service Manual
Sign up to receive the latest tips, promotions and news from Mercury