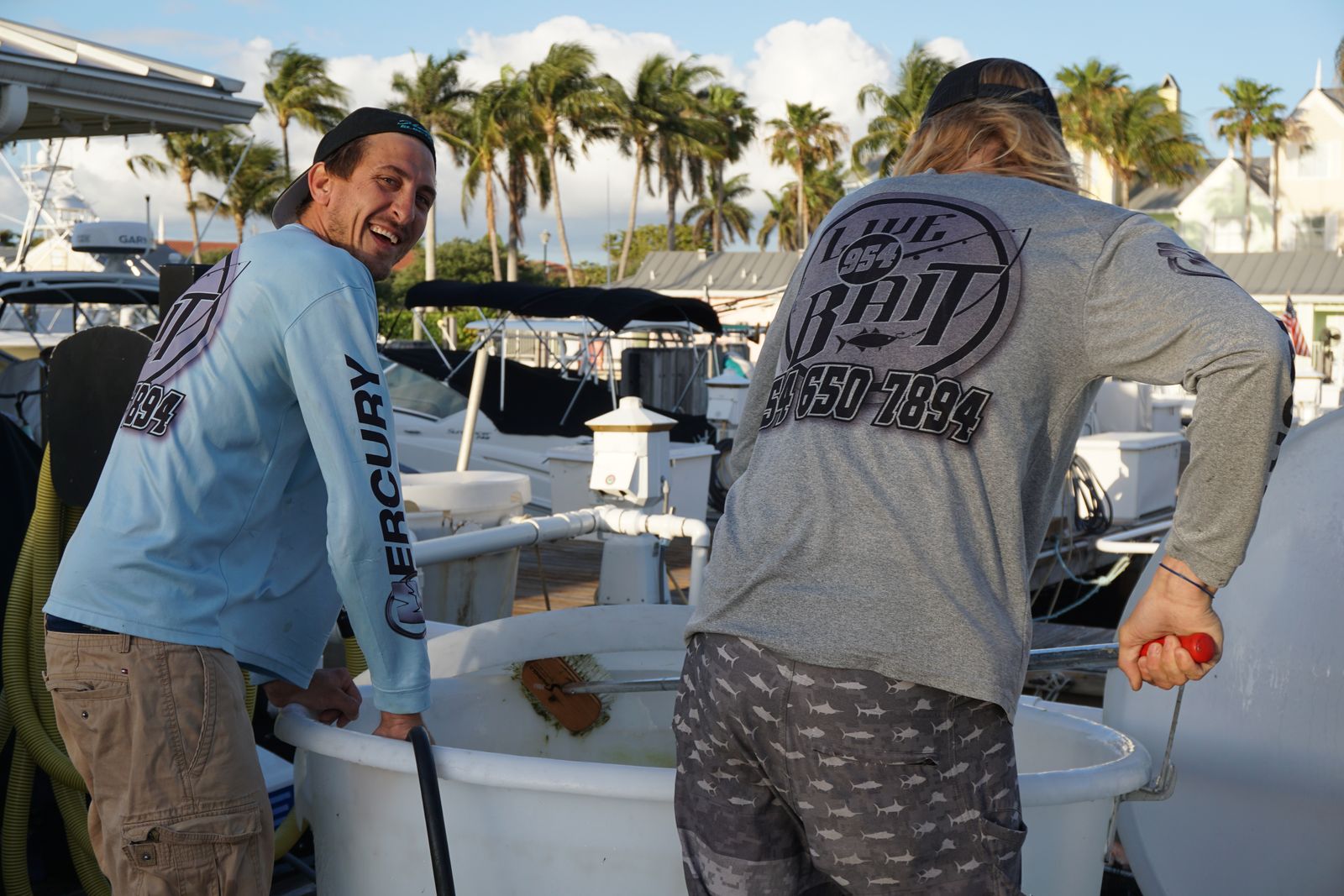 Life on the transom of a commercial bait-fishing boat is nothing short of a real-world torture test for a pair of outboard engines.
In a mere 18 months, the twin 225hp Mercury FourStrokes run by Tyler Hall, proprietor of 954 Live Bait in southern Florida, has seen more than 2,000 hours of oceanic duty — hard oceanic duty.
"When we get our bait, it's not like we just run somewhere and start fishing," said Hall. "If I'm fishing goggle-eyes, that means running as much as an hour for starters. Then every hour or 45 minutes we have to restart the engines and reposition the boat for another drift – over and over again, all night long. On the other hand, if we're catching pilchards we're constantly on the move trying to find them. There's a lot of fast idling, idling in neutral, and sometimes popping into reverse."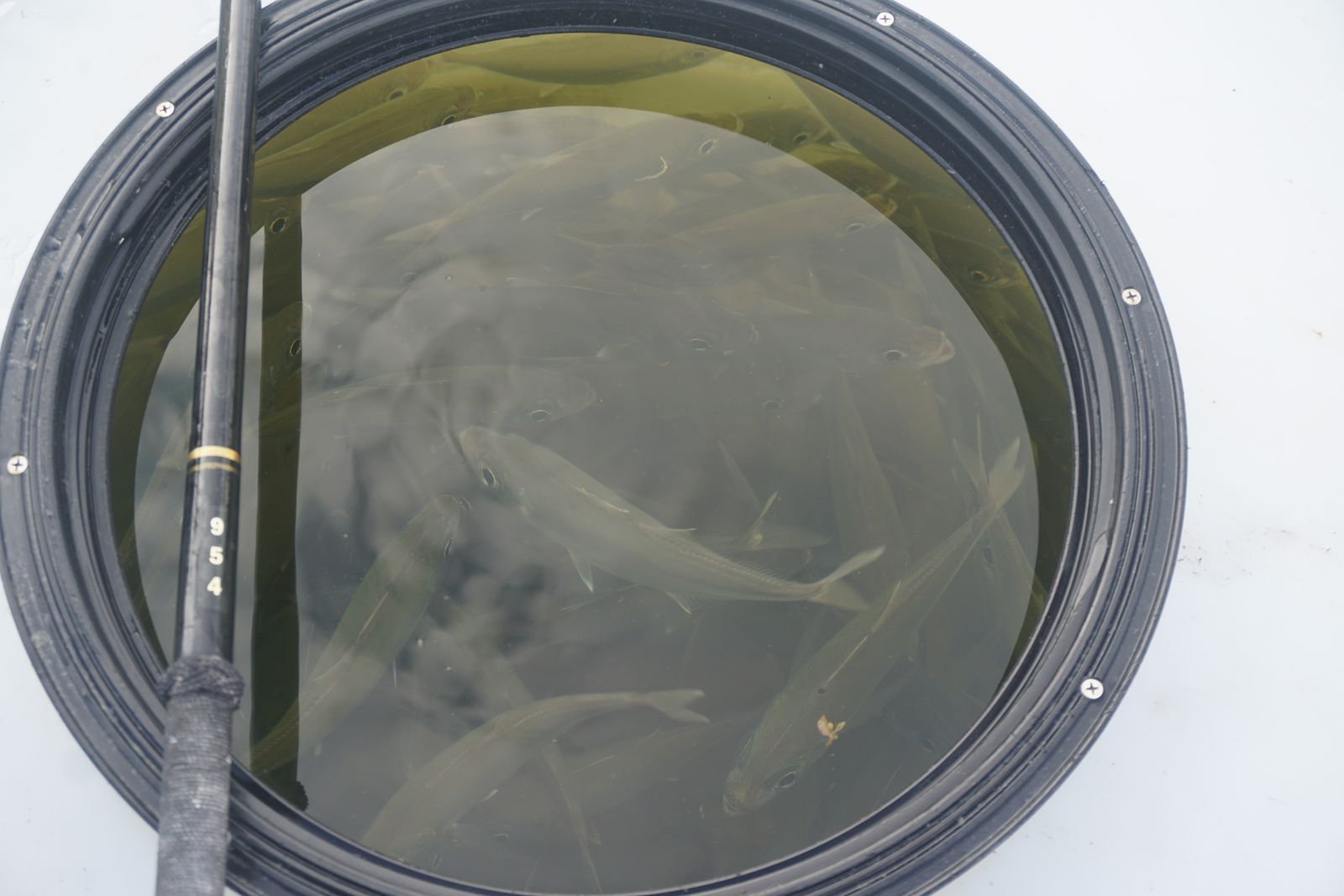 Running his Mercury FourStrokes in various ways – depending on where and how he's fishing – isn't the only thing unusual Hall demands of the outboards. "We run heavy," he said. "Very heavy. The bait tank holds 300 gallons (about 2,400 pounds), plus we usually have two people aboard, sometimes a third. And the boat, a Conch 27, is heavy to begin with at close to 9,000 pounds."
With all that weight to push, Hall then asks yet more of his engines.
"Once the bait tanks are full, we need to maintain a constant speed through the seas," he explained. "I don't want the baits banging or sloshing around in the tank. I want to baby them so they stay in good shape, so I don't like slamming into waves. A lot of the time that means running at 3600 to 3800 rpm, while maintaining enough power to run steady whatever the sea conditions might be with the heavy load. Fortunately, the 225s have the torque to do it."
The weight issues and Hall's need to maintain a steady speed through the waves initially made Hall wonder if 225hp engines would have the oomph to get the job done. His old outboards were 250hp two-strokes, and he wasn't sure if losing the additional 50 horses would have a significant impact on the boat's performance. But going with the 225s was an attractive option because it meant he could go from V8 to V6 engines and save a lot of weight on the transom.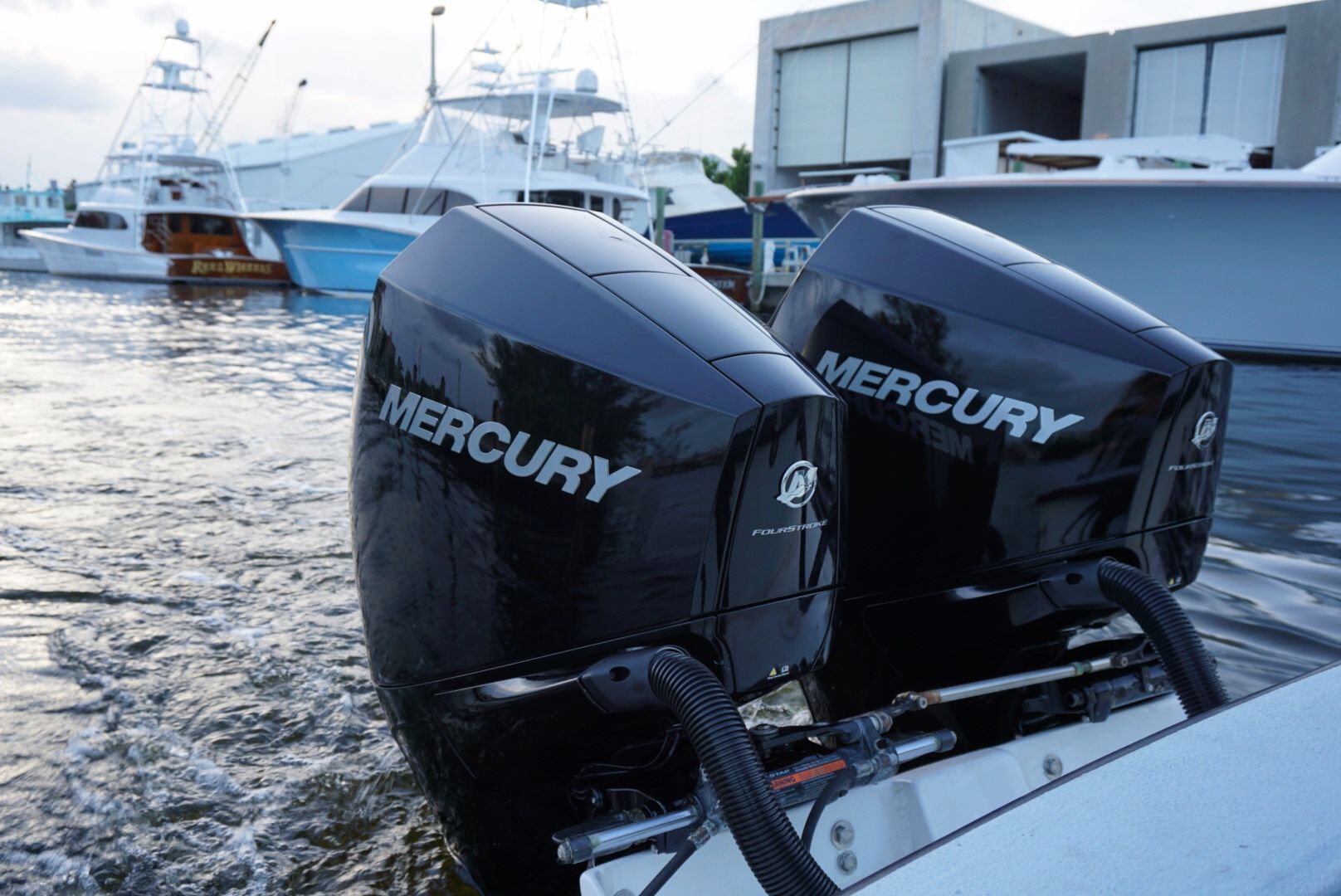 "It was one of the best decisions I've ever made, going with those 225s," Hall said. "They're more than capable, and I'd recommend them to my best friend. Plus, when the boat's not loaded down, it can run almost 50 mph."
How did Hall decide on Mercury FourStrokes? As one might expect for a commercial fisherman of any sort, reliability is a key issue. He depends on his outboards to keep his business running and to get him home at the end of every day.
"The engines I replaced were a pair of Mercury OptiMax outboards, and I had Optis before that," he said. "I knew those engines so well that if something went wrong, I could fix it with spit, tape, and bubblegum. I got over 4,500 hours out of them and they were still running when I sold them.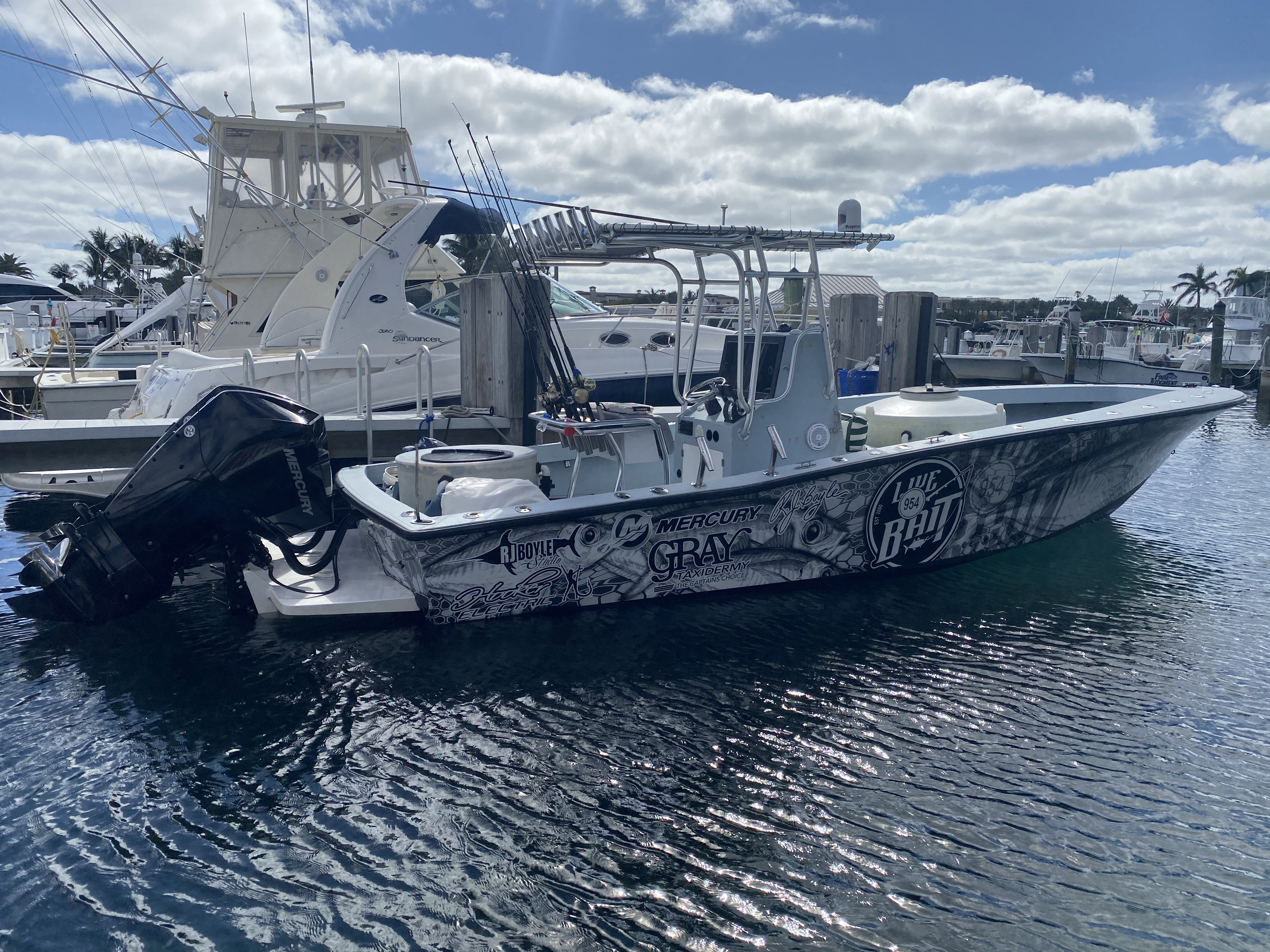 "Mercury outboards have always — always — been reliable for me. So, when these new FourStrokes came out I figured they'd be perfect for my needs. I wasn't wrong. With any engine you'd have to expect that, over time, you'll have small issues like sensors and things going bad. But so far, with over 2,000 hours on these FourStrokes, I haven't had so much as a hiccup. Not. One. Problem."
Derek Rolls of Canamer Inc., Tyler's Mercury dealer, agrees. "Nothing but the best will do for our customers, and that's why we recommend the Mercury FourStrokes — they're proven to have the best reliability and customer service an engine can get," Rolls said.
If you're ever fishing out of Hillsboro Inlet or Port Everglades in southern Florida and you need live bait, there's a good chance you'll run into Tyler. Take a minute to ask him about his business and his switch to Mercury FourStroke outboards.
Follow 954 Live Boat on Facebook || Follow 954 Live Bait on Instagram