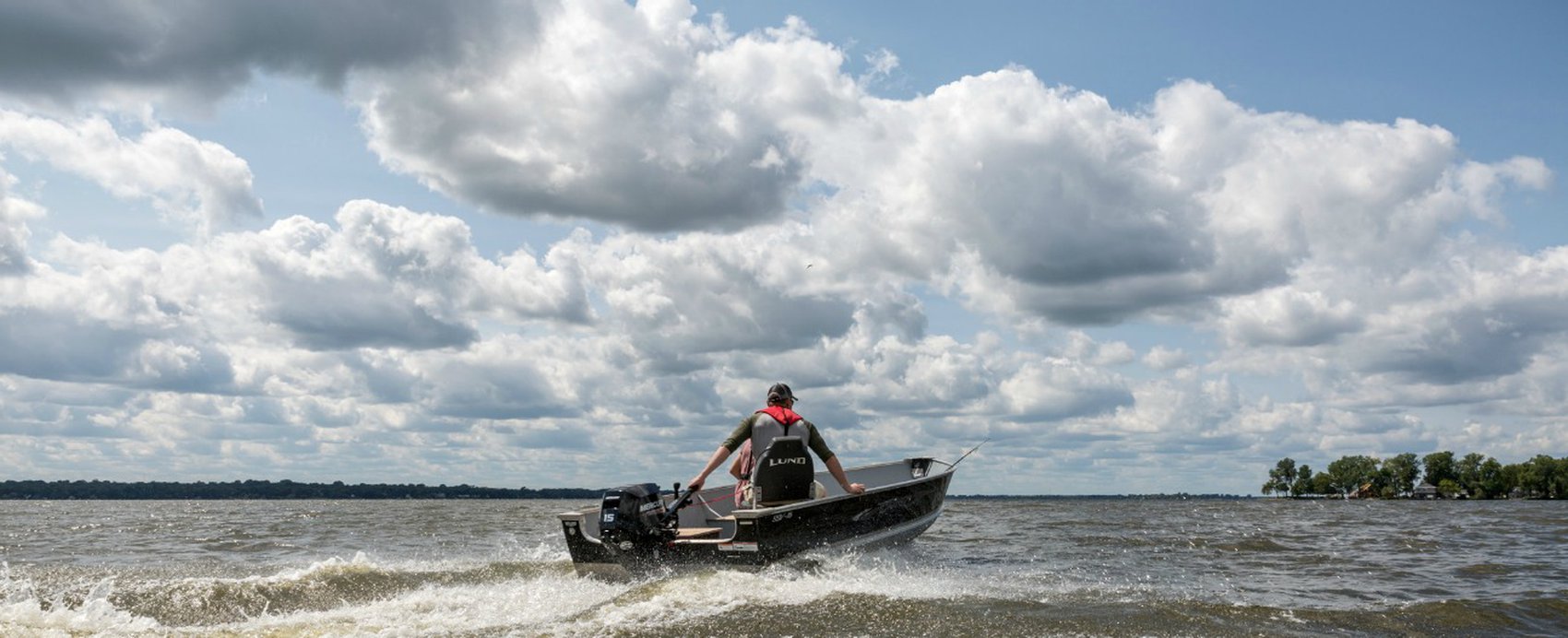 By Lenny Rudow
While high-horsepower models usually grab headlines in the world of outboard engines, it's small outboards that make much of the boating world go around.
Bigger isn't always better, and when it comes to outboard engines, models of 40hp or less play an out-sized role in the boating world. Take anglers, for example. In many situations in both fresh and saltwater, boats 16 feet or smaller are the most efficient fish-hunting machines – and boats of that size commonly carry 40hp or less. On top of that, larger fishing boats may utilize a small outboard on a kicker bracket for trolling or backup power. Or consider sailboats, which commonly depend on a relatively diminutive powerplant for auxiliary propulsion. Even yacht owners are likely to depend on small outboards at times, since they need tenders and inflatables.
David Bishop of Ed's Marine Superstore in Ashland, Virginia, says that in his part of the nation small outboards are particularly important for the many aluminum fishing boats used on lakes, including nearby Lake Anna.
"On these boats weight is really important," Bishop said. "We sell a lot of small Mercury outboards since they're the lightest around. Plus, on Lake Anna probably 10 out of 11 dealers service Mercury, so everyone on the lake wants one."
In other corners of the world the uses may be different, but their importance is just as significant. According to Tommy Fowler at North Bay Marine, a dealer in Selbyville, Delaware, which is close to the Atlantic coast, most of the small outboards they sell end up on the transoms of inflatables. And in Texas last summer during the hurricane Harvey emergency, small outboards powered countless jon boats to flooded neighborhoods for water rescues, where larger boats with deeper drafts couldn't penetrate.
Even when larger, more powerful outboards might be an option, many boaters prefer the improved economics and easier handling of a smaller powerplant. Many of the technological improvements that have been developed for larger engines have now trickled down to their smaller counterparts, too, improving both reliability and the overall boating experience. Take EFI, for example, which thanks to new battery-free systems, now appears in motors ranging from the Mercury 40hp FourStroke all the way down to the Mercury 15hp FourStroke. These small but mighty powerplants enjoy the same easy and reliable starting, improved efficiency, and better throttle response of EFI that used to be available only on much larger, more expensive models.
Sure, size matters; and for many people bigger will in fact be better. But when it comes to overall importance in the boating world, don't sell those small outboards short – because their significance belies their size.