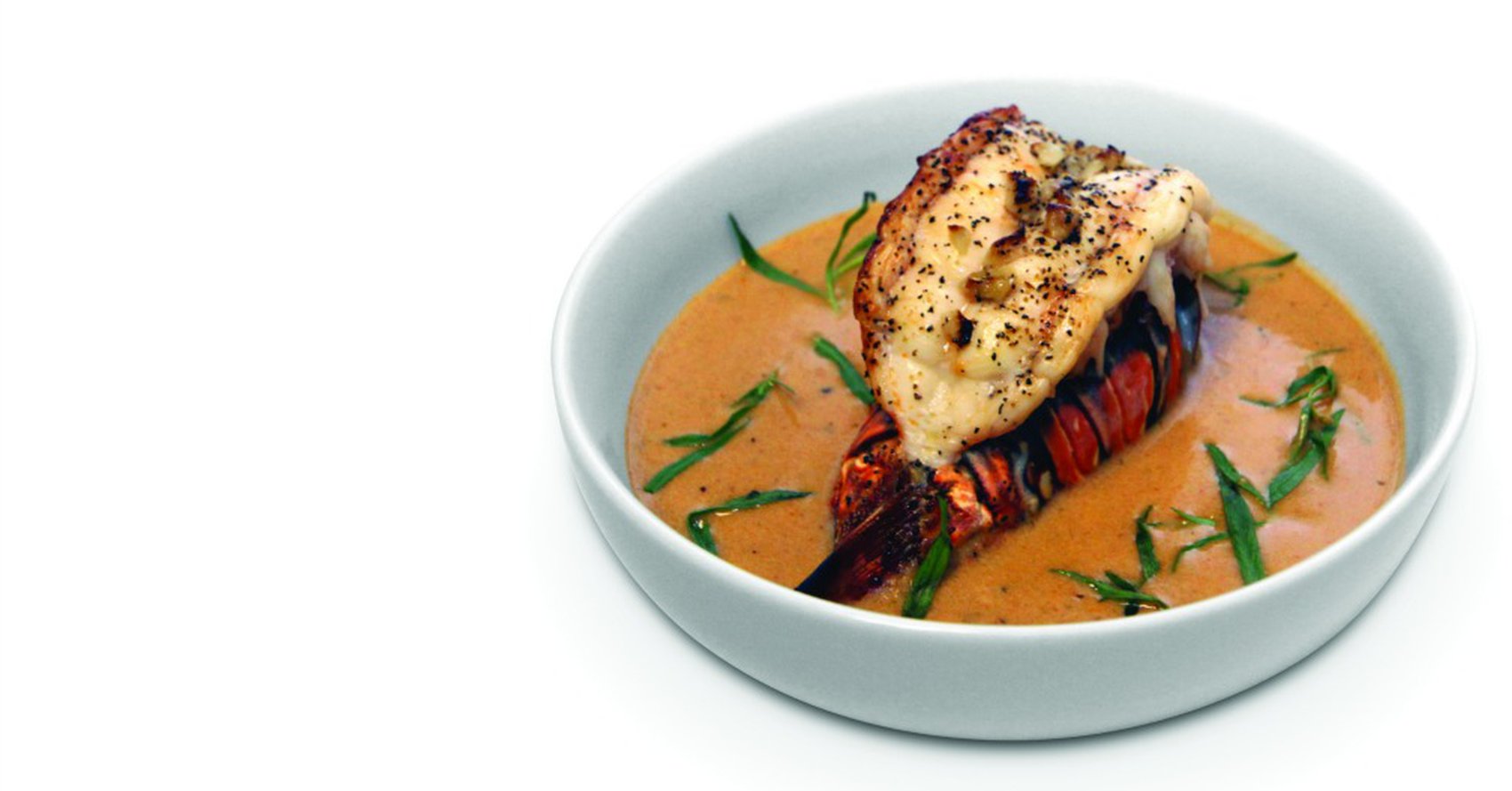 Are you feeling lucky? The Irish know a little something about warm, hearty soups. Put your chops to the test this St. Patrick's Day with a recipe for lobster bisque that your friends and family won't soon forget. Featuring spiny lobsters that can be found off the western coasts of Britain and Ireland, this recipe offers the perfect touch of refinement to classic comfort food.
Ingredients:
(4) spiny lobster
1/2 cup canola oil
2 leeks – chopped
2 carrots – chopped
3 celery ribs – chopped
1 head fennel – trimmed & chopped
3/4 cup tomato paste
3 cup white wine
4 heads garlic – peeled & halved
10 thyme sprigs
1 bay leaf
1 tbsp. tarragon leaves – finely chopped
2 cubes vegetable bouillon
1/8 tsp. crushed red pepper flakes
1 1/2 tbsp. cornstarch
1/2 cup heavy cream
Preparation:
In large stockpot heat 1/4 cup of oil. Add lobster heads (cut into large pieces) and sear for 6 to 8 minutes while stirring occasionally. Transfer to platter. Add remaining oil to pot and heat. Toss in leeks/carrots/celery/fennel, and sauté for 5 minutes, stirring frequently. Add tomato paste and sauté for 5 more minutes. Add wine, garlic, thyme, bay leaf, seared lobster pieces and salt and white pepper to taste. Cover with water, place bouillon cubes and bring to boil. Reduce heat and simmer uncovered for 90 minutes, occasionally skimming foam from top. Strain soup into a different stockpot, compressing solids to extract maximum flavor. Sprinkle crushed red pepper, bring to a boil and reduce by half (about 20 minutes). In a small bowl, whisk cornstarch and 2 tbsp. water, add to stock. Stir over medium heat until thickened, about 10 minutes more. Stir in heavy cream, season to taste. To serve, ladle soup into bowls, top with cooked lobster tails, and garnish with tarragon. / Lobster Tails: Place lobster tails, shells cut with meat exposed, on a shallow baking pan. Brush with melted butter and minced garlic. Sprinkle with fresh black pepper. Broil for 5 minutes under high heat.
Thanks to Florida Sport Fishing Magazine for this and more great recipes. Visit www.FSFMAG.com for more!