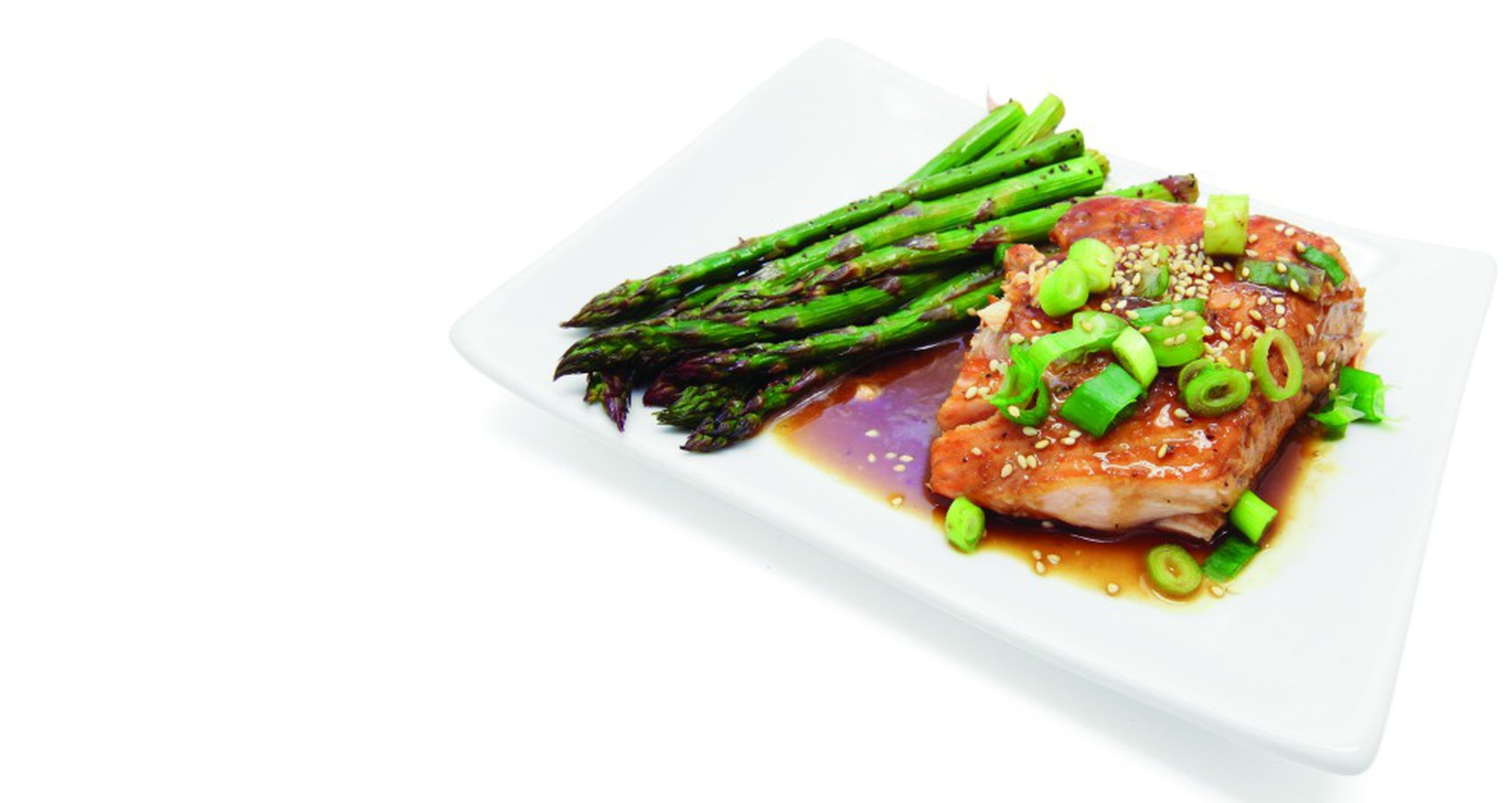 Red—the color of love. Skip the box of chocolate this Valentine's and instead opt for the reddish hue of coho salmon. Also known as silver salmon, they're found in the North Pacific Ocean and have long been a staple in Alaskan sport fishing. More importantly, though, they make for some good eating. Though less fatty than king salmon, coho salmon's lighter, milder flavor makes it a more versatile fish for cooking and pairs perfectly with a variety of sauces. Try it yourself and impress your date this Valentine's Day with our simple recipe below.
Ingredients:
Asparagus
Salmon
Bourbon
Brown sugar
Soy sauce
Ginger
Lime juice
Garlic
Black Pepper
Preparation:
Combine bourbon, brown sugar, soy sauce, ginger, lime juice, garlic and black pepper in a large Ziploc. Add fish to bag and seal. Marinate in refrigerator for two hours, turning occasionally. Heat a large nonstick skillet over medium-high heat. Coat pan with cooking spray and add fish to pan. Cook for three minutes, flip fish, add the entire marinade mixture and cook for an additional three minutes, or until the fish pulls apart into big flakes when tested with a fork. Remember, salmon cooks quickly and will continue to cook once plated. Arrange one fillet on each of four plates and drizzle with marinade.
Sprinkle each serving with green onions and sesame seeds before serving. Pairs wonderfully with roasted asparagus. Enjoy!
Thanks to Florida Sport Fishing Magazine for this and more great recipes. Visit www.FSFMAG.com for more!