For Mercury Pro Team member Ronnie Green, fishing is much more than just a pastime or profession.
"Fishing is so much bigger than that. For me, it's a way of life," said Green, host of the award-winning TV series "A Fishing Story with Ronnie Green." He's been fishing since he was 5 years old. "I learned how to fish with my great-grandmother, Macy Green, in San Antonio, Texas. We would fish for anything that would bite in the river. We would sit underneath a bridge. She would be in a dress, and she would tell stories."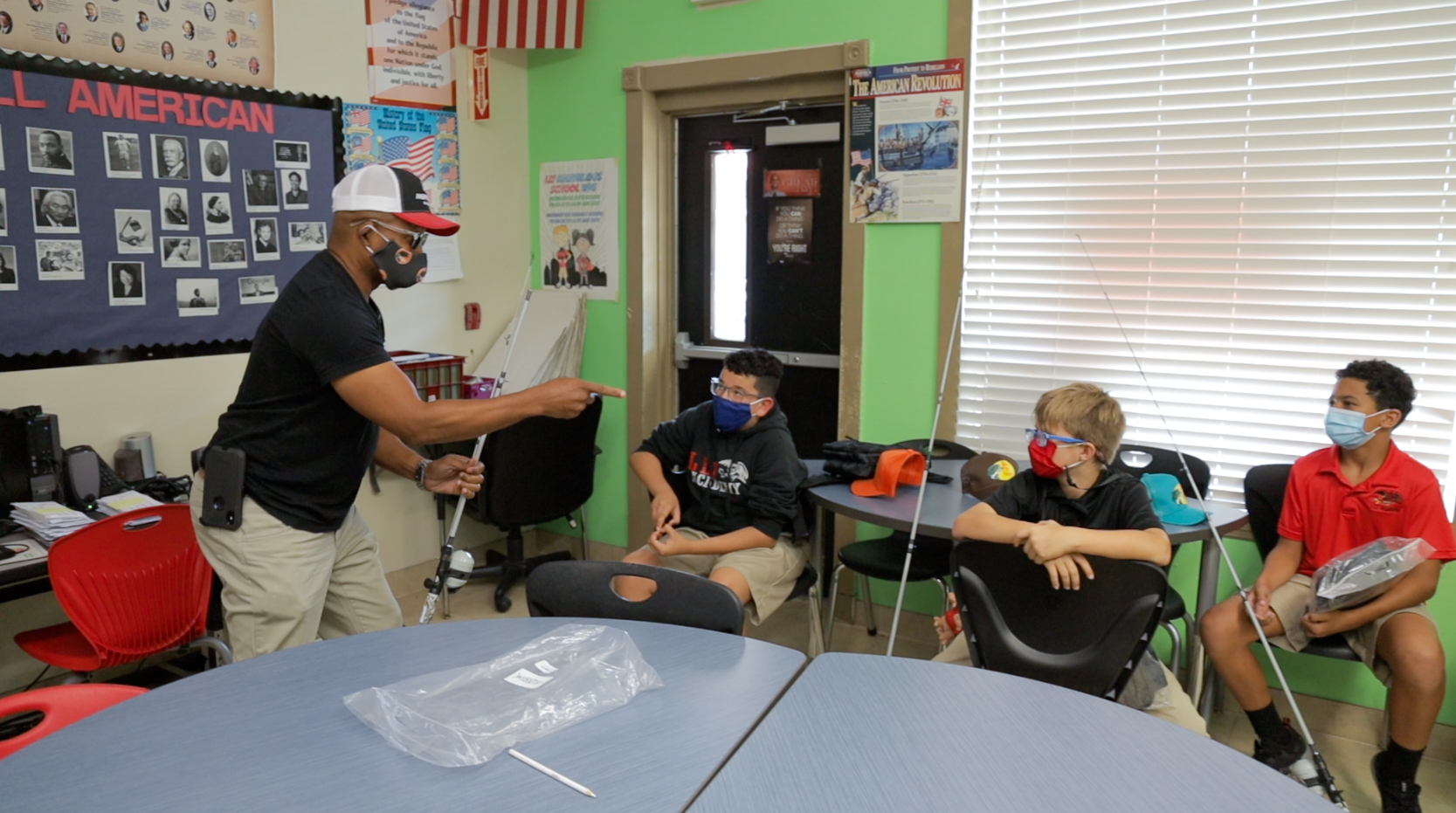 The experience of being outdoors, spending time fishing and telling stories, has stayed with Green ever since. It's influenced his life throughout all of his endeavors – from his time as an All-America athlete at Texas Tech, to becoming a Marine Corps officer and then a medical device salesperson, as a motivational speaker and professional bass fisherman, and now as a successful TV personality.
"That accomplishment – fishing – went with me everywhere I went in my life," Green added.
Eventually, his passion for fishing became a key part of how Green and his wife, Yvette, are giving back to their community. Together in 2019, they co-founded the May Youth Foundation in St. Petersburg, Florida. The organization provides Ronnie and Yvette the chance to share a love for fishing and the lessons it teaches with kids in underserved local schools.
"Fishing has enormous therapeutic value for veterans, but we want to get to adults before they become adults – when they are kids," Ronnie said.
In addition to his great-grandmother, Ronnie has had other strong women in his life, including his late mother, Juanita Shepard-Green, a Sunday school teacher. Ronnie never met his mother-in-law, Daphne Lobban, before her passing, but Lobban was also an educator and a major influence on Yvette's life. Both women – who, coincidentally, shared the middle name May – had a tremendous impact not only on the lives of their own children, but also on the kids they taught. They are the inspiration for the May Youth Foundation.
"They played teacher or mentor for everyone," Ronnie said. "We thought, why not replicate the same values with young kids?"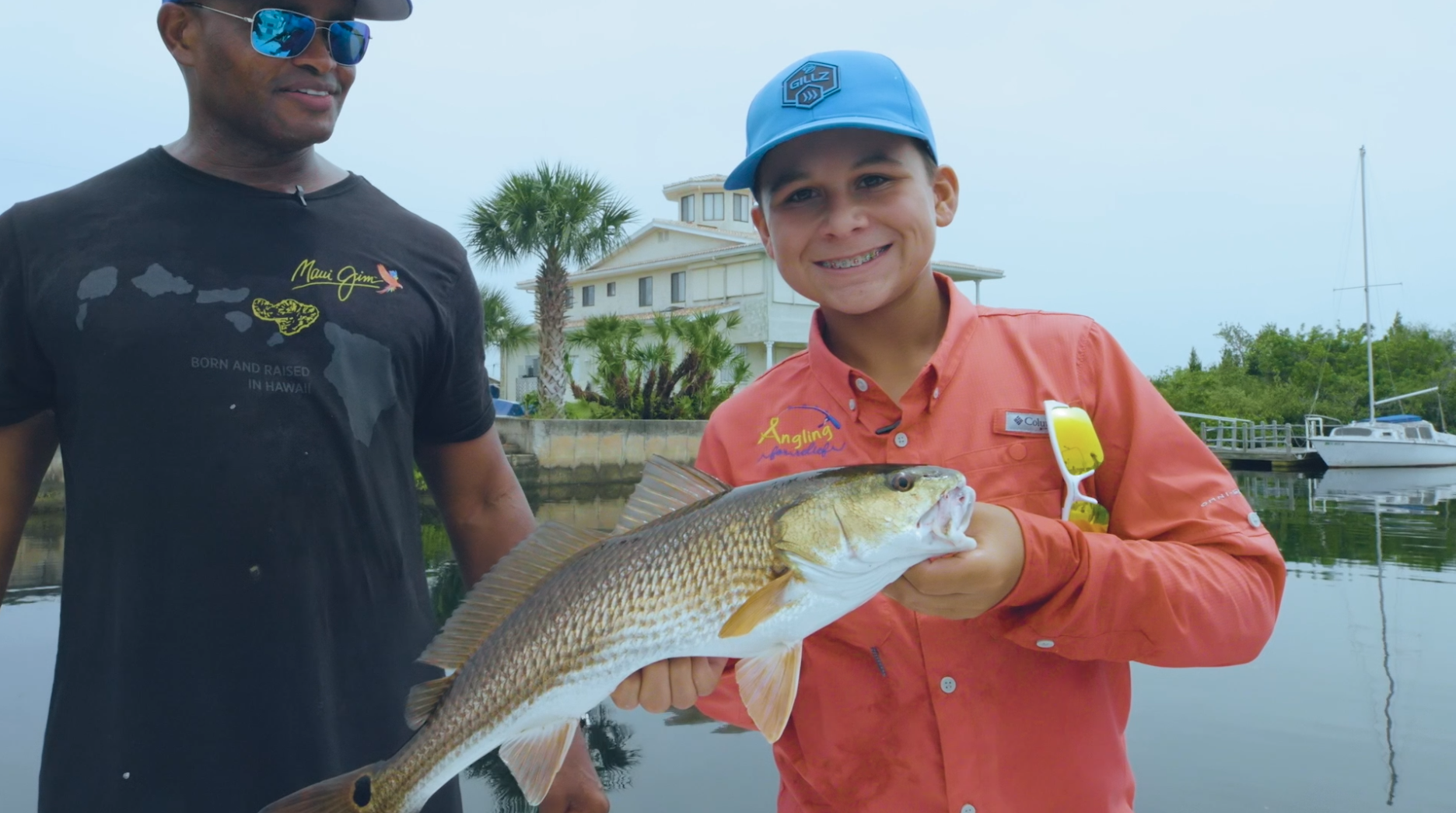 The May Youth Foundation has adopted six local schools that are not blessed with the budget for some of the enrichment programs that other schools in the area might enjoy.
"They don't have the resources," Ronnie explained. "They don't have the access to the outdoors."
The foundation begins with an introduction to fishing and then builds from there.
"First, we grab their attention. We give them a rod and reel and a backpack full of goodies [like lures and tackle trays]," Ronnie said. "Then, we get them to the water – usually a lake or pond. When they are comfortable with the gear we gave them, then we can take it to the next level."
That involves taking the kids out fishing on boats with some of the professional bass anglers that have appeared on Ronnie's TV show.
Among the secrets to the success of "A Fishing Story with Ronnie Green" are the stories that his guests tell on camera while they are waiting for the fish to bite.
"During that dead time, everybody has to talk. Hence, you find out a lot about a person," he said. "There's something about the water. It releases you to find out who you are."
Storytelling during fishing trips is also an important part of the May Youth Foundation's outreach efforts with kids.
"Now we've got a place where we can insert a little mental health therapy," Ronnie said. "I tell them how fishing got me through the hard times."
Yvette, an anesthesiologist, also gives the kids her perspective, telling them how her mother inspired her to be a successful physician.
Seeing and spending time with successful people can have a powerful impact.
"Who you see is what you believe you can become," Ronnie added.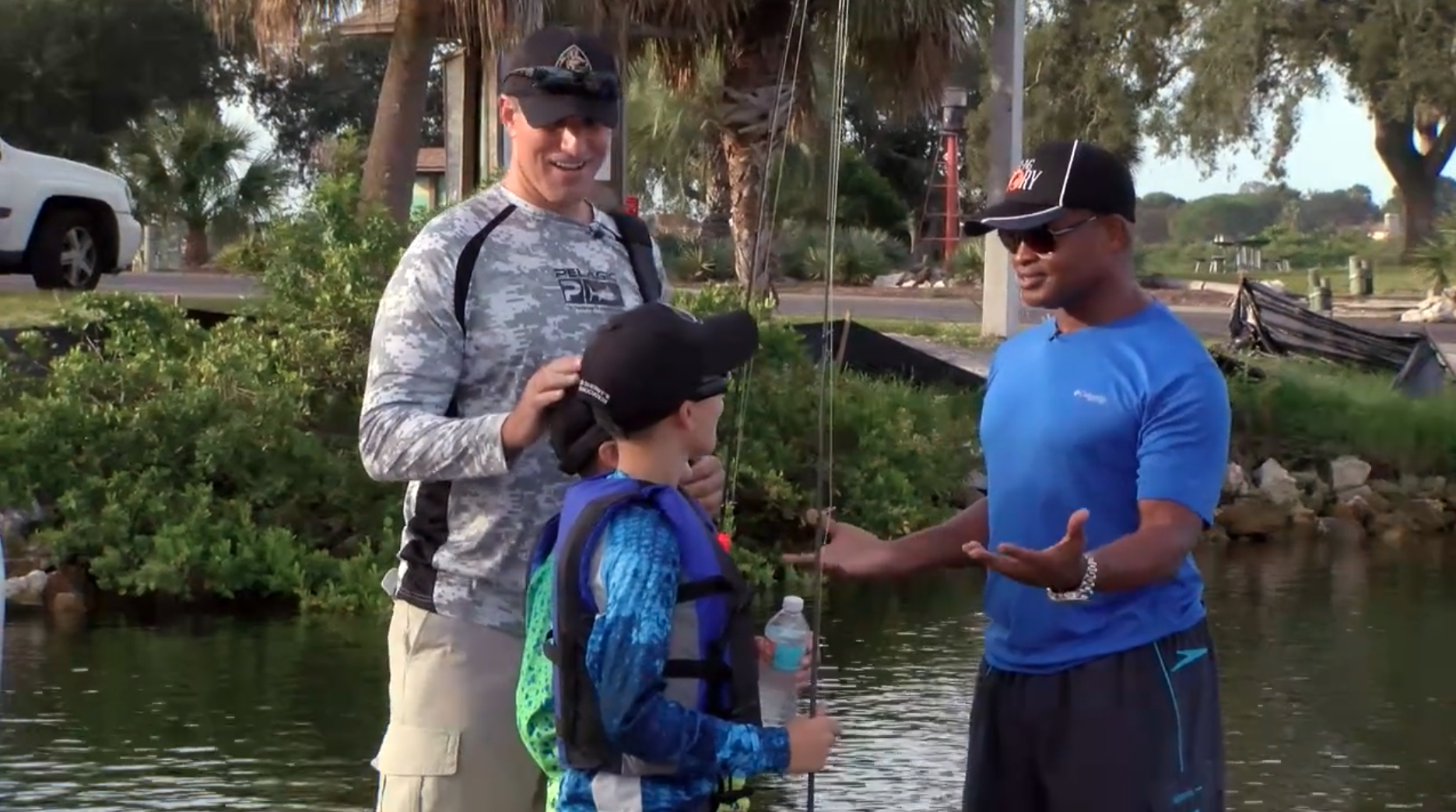 One of the May Youth Foundation's missions is to introduce as many kids to fishing and the outdoors as possible, including groups that often aren't featured as prominently in the fishing industry. This mirrors Ronnie's show, where he makes sure to invite women anglers to be guests, and it's been a part of his personal life, having learned to fish with his great-grandmother and passed on the love to his daughter, Lauren.
"Most fishing shows are aimed at males. I said, 'I want to get a new audience,'" said Ronnie, whose show audience has been growing because of his efforts to include a diverse group of guests.
Ronnie has sought out show partners, including Mercury Marine, and foundation partners like Mercury parent company Brunswick Corporation, that support his efforts to make fishing more inclusive.
"Mercury is the right fit for me because their value system aligns with my value system," he said. "I like Mercury's commitment to diversity in the industry. I see a lot of women in prominent roles with the company."
Which is something Ronnie feels would have put a smile on his great-grandmother's face.
For more information about the May Youth Foundation, please visit mayyouthfoundation.org. You can follow Ronnie Green on Instagram, Facebook and YouTube.