Jets
Heart-racing acceleration meets excellent handling and top-speed maneuvering. Navigate shallow lakes, rocky rivers, or narrow streams without a hitch – knowing that if you wanted, you could do it all. No matter the adventure, there's a Mercury® Jet waiting for you.
Mercury® jet-drive outboards are specifically designed to pilot boats in shallow waters where propeller-driven hulls are unable to operate. Because there's no lower unit extending below the hull, the jet drive permits passage over obstacles that would restrict access to a propeller-driven outboard boat.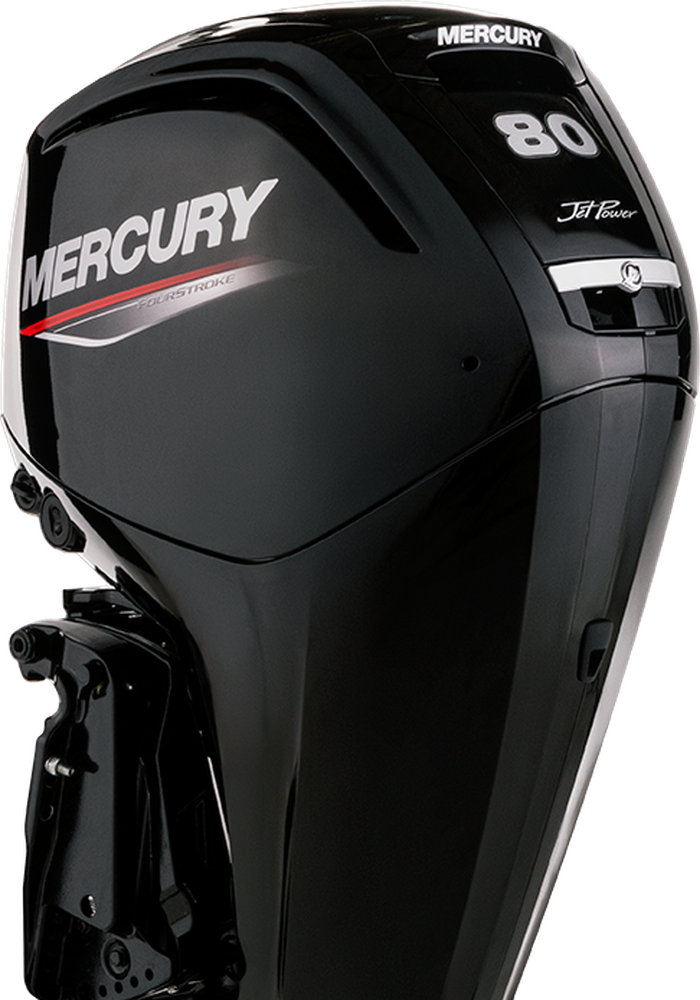 Shallow-Water Champ
When the water's too shallow for propeller-driven boats, turn to a Mercury® Jet Outboard or Sport Jet®. Designed for extreme shallow-water operation, Mercury Jet Outboard models from 25 – 80hp fit a wide range of applications. The Mercury Sport Jet pairs a jet drive with a responsive 200hp V6 OptiMax powerhead.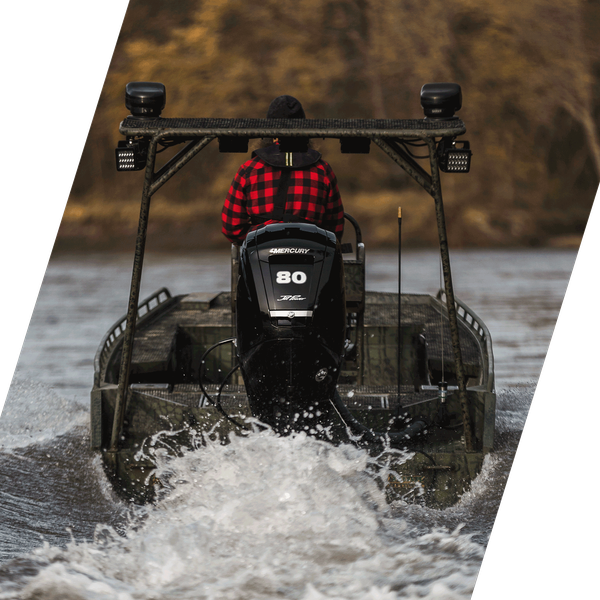 Taking You Where the Fish Are.
The Mercury® Sport Jet is the perfect power option when you need to get into the shallows. Thanks to its unique engineering, the Mercury Sport Jet offers unparalleled maneuverability. Without props or skegs to get snagged on underwater obstructions, your boat can move easily into areas that outboard- or sterndrive-powered boats can't get near.
And at 200 horsepower, the Mercury Sport Jet can do more than take you to the secluded fishing locations. It's got power to spare for water activities like skiing or tubing.
The Mercury Sport Jet features award-winning OptiMax two-stroke Direct Injection technology - providing instant turn-key starting, no-smoke operation, outstanding fuel economy and excellent power. Plus, it's incredibly easy to use and maintain. Mercury's Hydro-Surge automatic weed cleanout system eliminates debris from the jet intake, so there's no worry about weeds clogging the engine. The Mercury Sport Jet also features a self-draining cooling system - which means less work at the dock and more fun on the water.
The Mercury Sport Jet is all about power, simplicity and fun.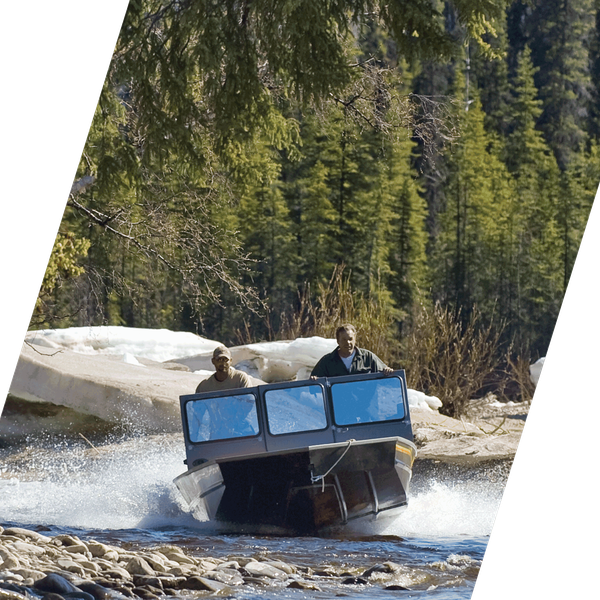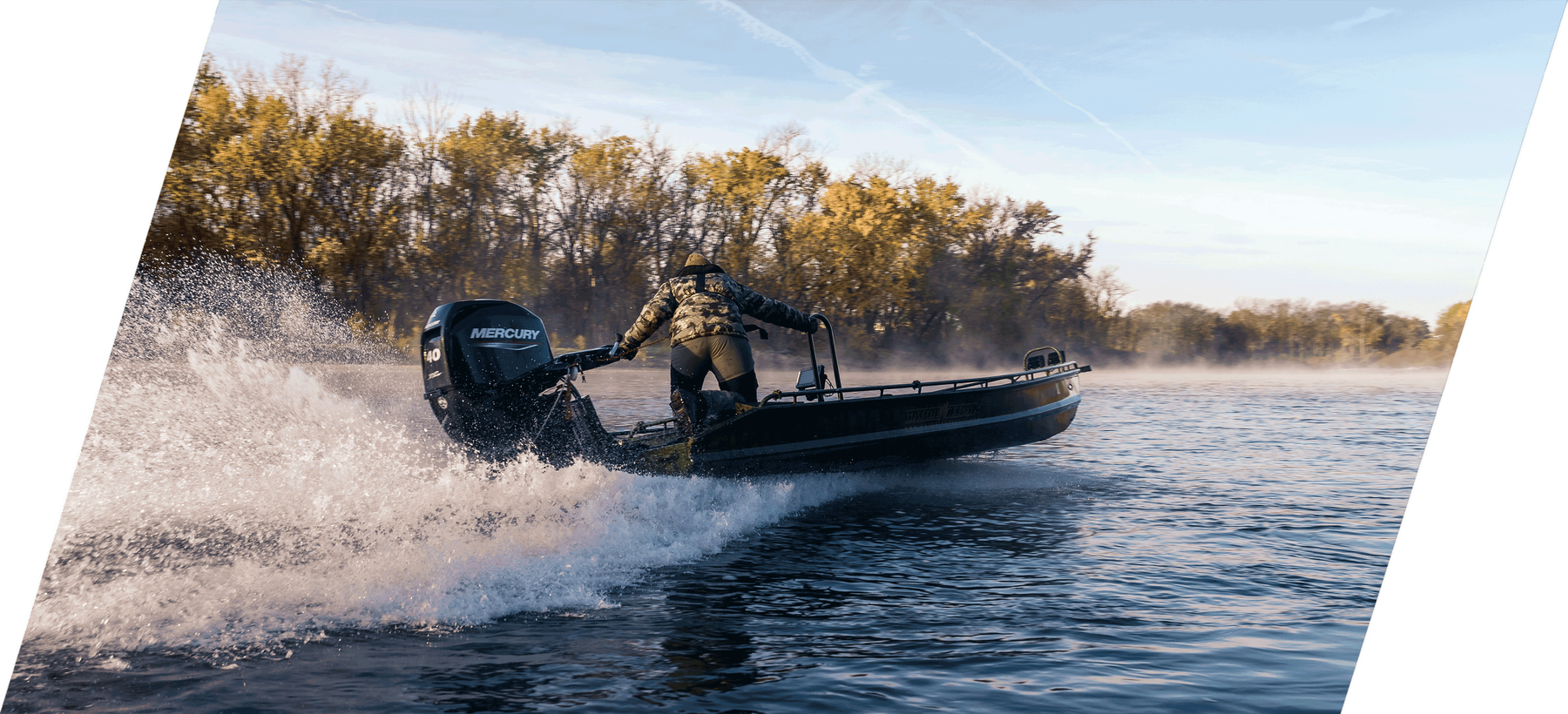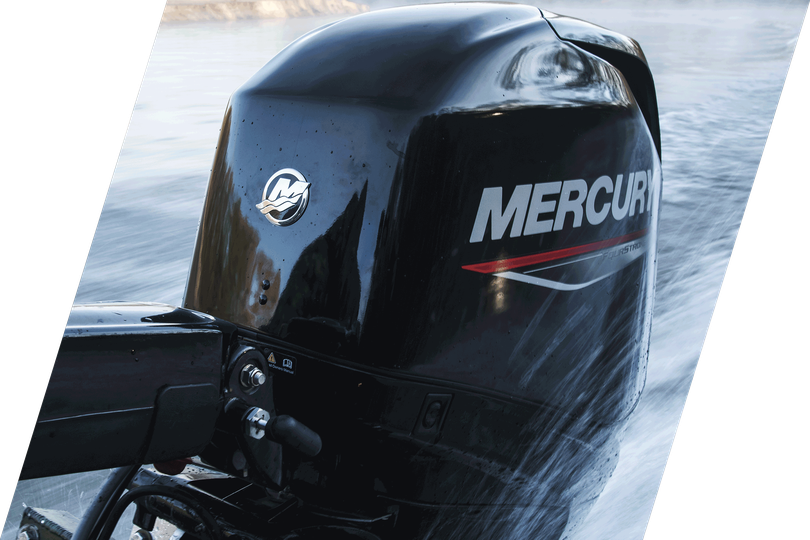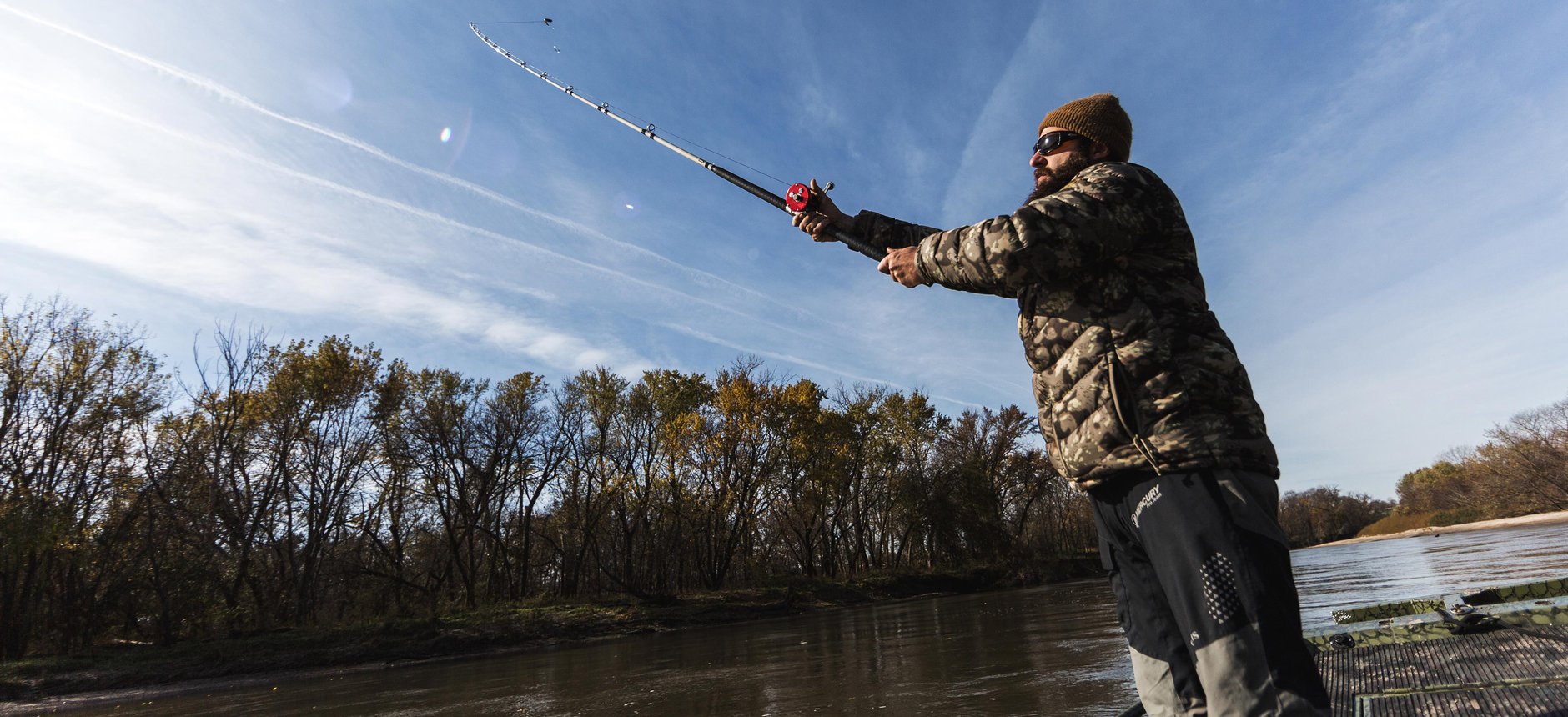 Mercury Outboard
Go Boldly With Mercury
Learn more about this reliable, powerful, and efficient lineup of outboard motors.