FAST. QUICK. EFFICIENT.
Mercury FourStroke Outboards
Backed by decades of marine power innovation and product leadership, Mercury FourStroke outboards (2.5hp to 300hp) deliver legendary performance and forward-thinking technology.
Serious benefits for serious boaters
The new V8 and V6 FourStrokes offer everything you need for a boating experience that exceeds expectations: Power. Speed. Efficiency. Reliability. Low cost of operation and ownership. And the kind of quiet confidence that comes when you know everything is working as it should.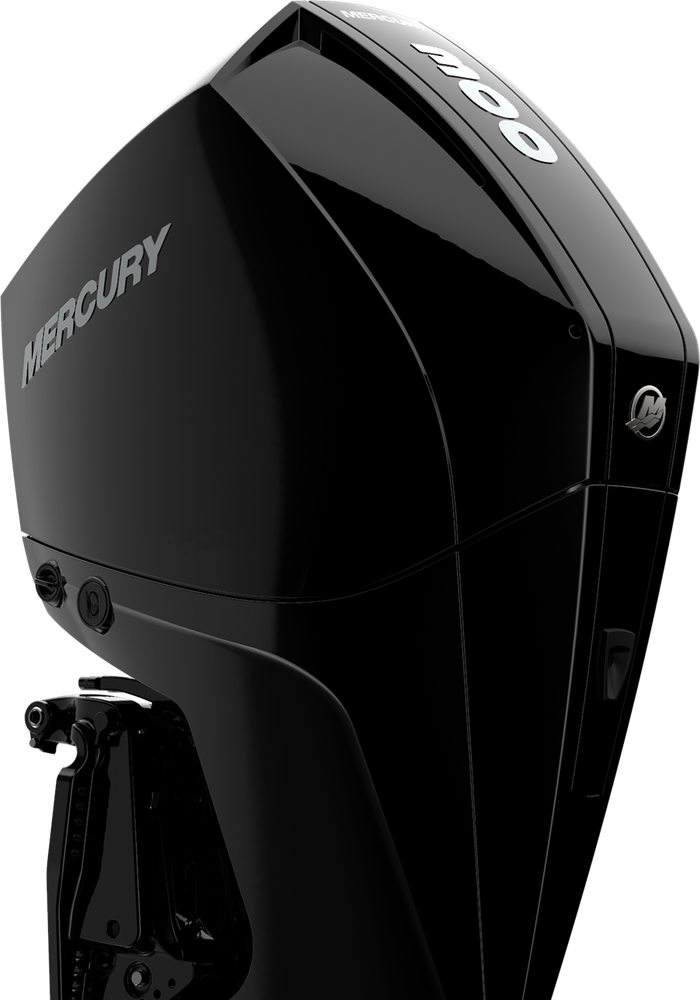 LIGHT AND MIGHTY
Mercury engineers diligently remove every unnecessary ounce from our FourStroke engines to provide enhanced portability and improved performance.
Premium Power and Torque: Big, bold power in a lightweight package delivers improved maneuverability, great acceleration, and maximum exhilaration.
When Less is More:  Whether trimming 10 pounds off a 20hp portable outboard or designing the lightest-in-class V6 225hp motor, weight reduction improves efficiency and acceleration and increases performance and boater satisfaction.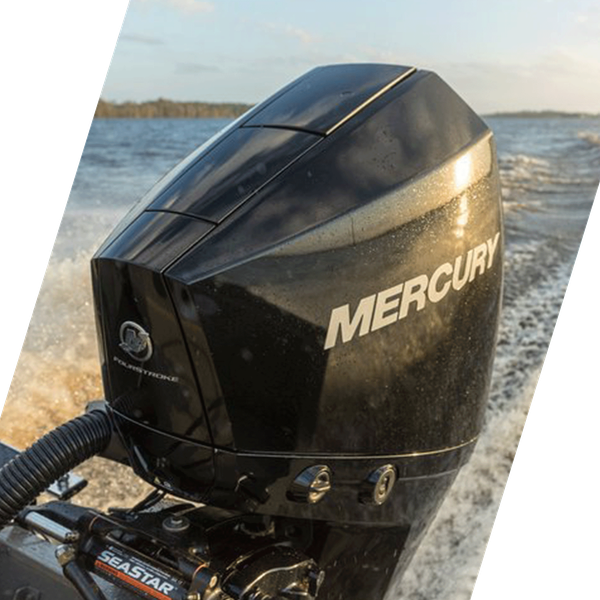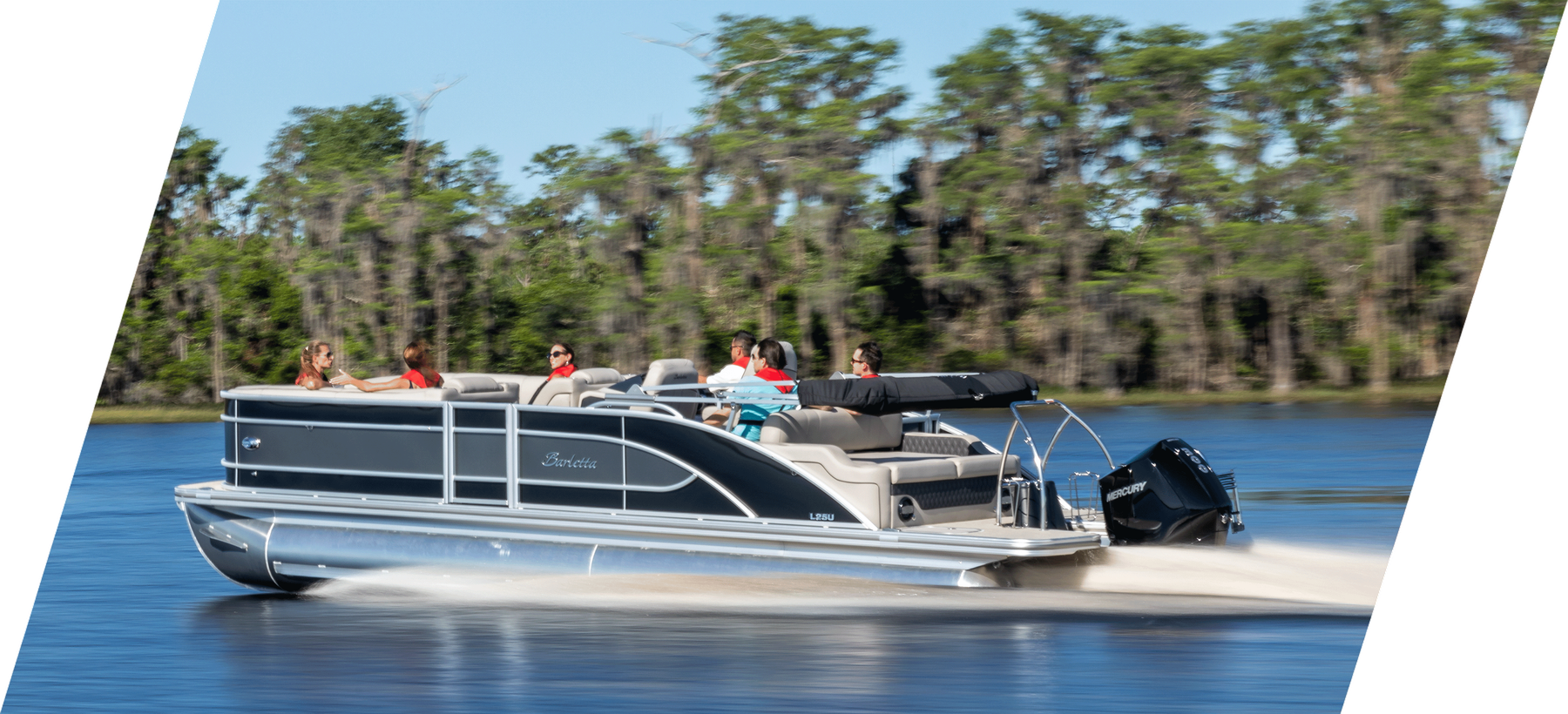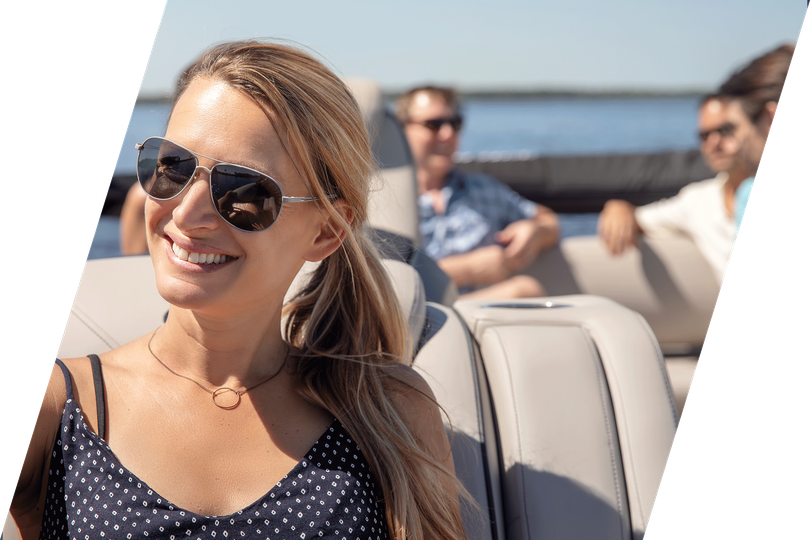 ADVANTAGE FOURSTROKE
No matter what you do on the water, it's always nice to leave your worries at the docks and Mercury constantly strives to meet your needs before you're even aware of them. Mercury FourStroke engines deliver no-compromise performance, fuel-efficiency, reliability, innovative features and smoothness to ensure maximum fun, maximum confidence.
Performance-inspired configuration: The four-valve, dual-overhead-cam powerheads of the new Mercury V8 and V6 outboards deliver awesome acceleration and supreme confidence.
Adaptive Speed Control (ASC): Whether you're heading up a swell or into a tight turn, Adaptive Speed Control on all Mercury V8 and V6 outboards automatically maintains the set rpm even as load or conditions change. That means you make far fewer throttle adjustments.
Saving Fuel: Advanced Range Optimization (ARO) calibration precisely adjusts fuel mixture and delivers the best possible efficiency at any speed.
Available Active Trim: Makes boating easier and more enjoyable by automatically trimming your engines and simplifying boat operation while improving engine performance and decreasing fuel costs.
Advanced Hydrodynamics: The gearcases of Mercury FourStroke outboards are designed to reduce drag and deliver stable, high-speed performance.
Hassle-Free Boating: The new Mercury V8 and V6 FourStrokes simplify engine maintenance with no-drip oil changes, clearly worded routine-maintenance information on a decal under the cowl, and a QR code for smartphones.
Ambidextrous Tiller: The new center-mounted tiller on 15hp and 20hp Mercury FourStrokes provides simple horizontal adjustment and reversible throttle grip rotation for right- or left-handed operation. Vertical down-stop is also adjustable, so you can dial in the tiller to fit the boat and the operator's reach and preference.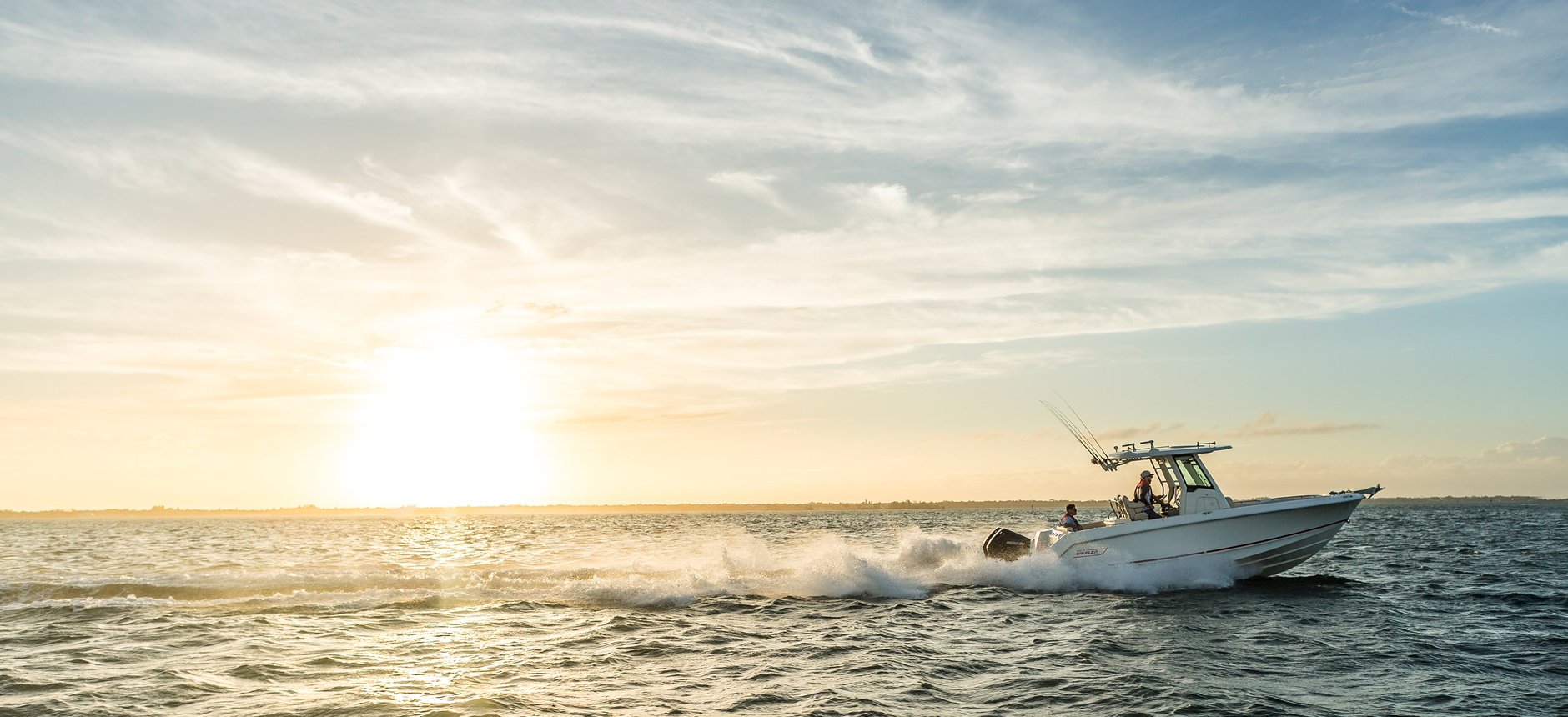 Mercury Outboard
Go Boldly With Mercury
Learn more about this reliable, powerful, and efficient lineup of outboard motors.