Contact Mercury
Mercury Marine
Global Headquarters
W6250 Pioneer Road
P.O.Box 1939
Fond du Lac, WI 54936-1939
For questions regarding your
Mercury engine, please call
920-929-5040.
---
Product Support
For every problem, we've got an answer. Use the links below to get service from the people who know your engine inside and out.
Email Assistance for U.S. and Canada only:
For diagnostic assistance with your engine, please contact an authorized Mercury dealer.
---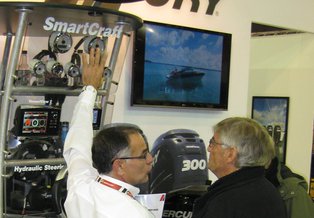 Become a Dealer
To become a Mercury / MerCruiser dealer for Canada, please call 905-636-4700.