Jet
FourStroke Jet Outboards 25-80 hp
Get to the Fish, Fast.
Made for speed in shallow water.
Engine type 8-valve single overhead cam (SOHC), Inline 4
Displacement (L) 2.1
Full throttle RPM 5000-6000
Steering Big Tiller Compatible, Dual cable mechanical, Hydraulic
Dry weight *Lightest model available 378 lbs / 171 kg
The Big Tiller.
The optional center-mounted Big Tiller offers optimal control. A longer tiller grip incorporates a convenient power trim switch, the shift lever is close at hand, and an optional digital troll control adjusts engine speed as low as 700 rpm in 10-rpm increments.
Providing Superior Safety.
The Royal Prince Alfred Yacht Club is upgrading its fleet of rigid inflatable boats (RIBs), replacing standard outboards with Mercury jet drives. The club has fitted an 80hp Mercury jet drive to one of its RIBS and is set to follow suit with another three.
Based on Pitwatter, north of Sydney, the yacht club offers year round inshore and offshore racing, cruising, sail training and courses and boasts a 350-vessel marina. A club-wide safety review was behind the decision to turn to jets.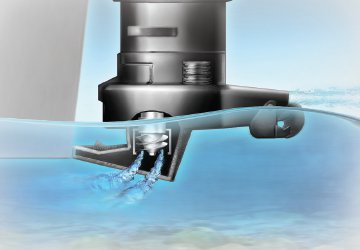 Jet Advantages.
Water is drawn into the unit through the intake grill by an impeller, driven directly by the engine driveshaft. The water is then forced at high pressure through an outlet nozzle, creating thrust that drives the boat forward. To obtain reverse, a gate lifts into position over the outlet re-directing the pressure stream in the opposite direction.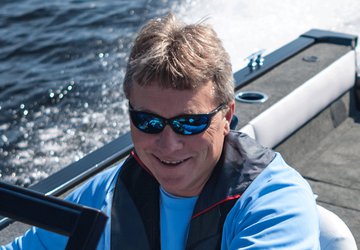 Repower Financing.
With Mercury Repower Financing, you can easily power up everything from fishing boats, to runabouts, to cruisers with flexible financing on the engine. You can also choose to finance rigging, gauges, controls and even labor. Mercury Repower Financing offers low rates and low monthly payments to fit a boater's budget.
Click here for more information and get the performance you want!
Specifications
Jet: FourStroke Jet Outboards 25-80 hp
Documents
Buy the Books
You can order all available Mercury literature online or through any authorized Mercury dealer. Please have your outboard or sterndrive serial number before placing the order.
Operation, Maintenance, and Warranty Manuals
Parts Manual
Service Manual