FourStroke
4-6 hp
Power Tender and Skiffs. Effortlessly.
57 pounds of agile performance.
Engine type 1 cylinder
Full throttle RPM 5000-6000
Steering Tiller
Dry weight *Lightest model available 57 lbs / 26 kg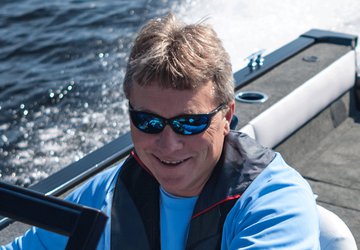 Repower Financing.
With Mercury Repower Financing, you can easily power up everything from fishing boats, to runabouts, to cruisers with flexible financing on the engine. You can also choose to finance rigging, gauges, controls and even labor. Mercury Repower Financing offers low rates and low monthly payments to fit a boater's budget.
Click here for more information and get the performance you want!
Shallow Water.
Multiple trim positions enhance performance and enable shallow-water operation.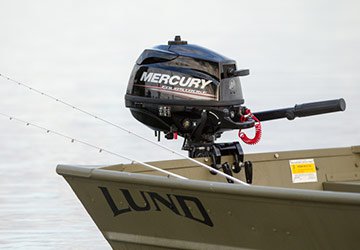 Quiet.
Through-prop exhaust on all Mercury® 4 - 6hp FourStrokes exits underwater for quiet operation.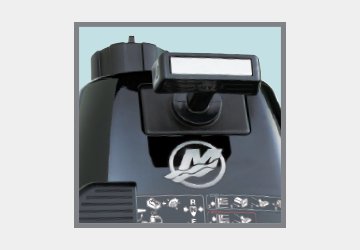 Easy to Start.
Automatic decompression bleeds off cylinder pressure to reduce the pulling force required to start the engine.
Lightweight.
Weighing just 38 and 57 pounds, respectively, our 2.5 - 3.5hp and 4 - 6hp FourStroke outboards are easy to lift and carry.
Fueling Options.
Mercury® 4, 5 and 6hp FourStrokes feature integral fuel tanks with an external fuel-shutoff valve, as well as a fuel-tank cap on top of the cowl. For extended range, these engines also can be connected to a remote fuel tank placed in the boat.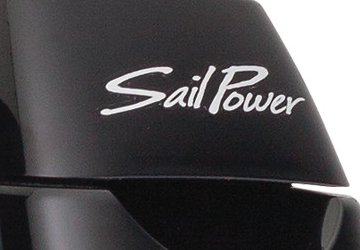 Generate Power.
Convenience and performance you can count on. 4 amp alternator to charge a battery: exhaust relief holes and 6" prop for improved handling when reversing heavy boats; even an added rectifier to power small external lights. A 5hp FourStroke that powers your boat.
Specifications
FourStroke: 4-6 hp
Documents
Buy the Books
You can order all available Mercury literature online or through any authorized Mercury dealer. Please have your outboard or sterndrive serial number before placing the order.
Operation, Maintenance, and Warranty Manuals
Parts Manual
Service Manual