Mercury® MerCruiser®
3.0L
One of the most popular sterndrives on the planet
The ideal propulsion choice for runabouts up to 19 feet
HP / kW 135 / 99.3
Maximum RPM (WOT) 4400 - 4800
Engine type Inline 4
Displacement (L) 3.0
Fuel delivery system Multi-point Electronic Fuel Injection (MPI)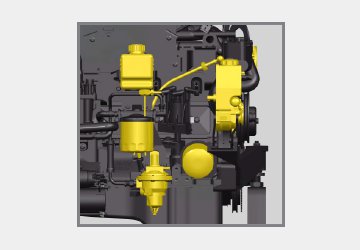 Easy to maintain.
Color-coded service points help you locate and check fluids faster. Easy access is ensured by the front-mounted dipstick and oil fill, not to mention a spin-on oil filter. Mercury's SmartCraft® system communicates all critical engine functions to the helm, putting you in complete control.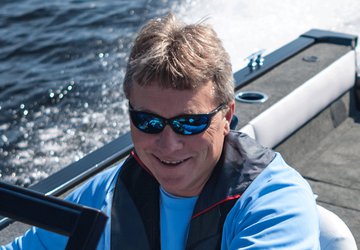 Repower Financing.
With Mercury Repower Financing, you can easily power up everything from fishing boats, to runabouts, to cruisers with flexible financing on the engine. You can also choose to finance rigging, gauges, controls and even labor. Mercury Repower Financing offers low rates and low monthly payments to fit a boater's budget.
Click here for more information and get the performance you want!
Durable.
This high-displacement engine has a cast-iron block for rugged longevity. Mercury's exclusive Engine Guardian system senses any potential problems and instantly takes action to prevent engine or drive damages from low oil pressure, low drive lubricant or overheating.
Fuel-Efficient.
Sequential multi-port fuel injection precisely meters the air-to-fuel ratio, ensuring efficient operation any time the engine is running. The Emissions Control Technology (ECT) system works in tandem with the CPU to keep emissions in check. The result is better gas mileage and longer range.
Reliable.
The 3.0L is known for quick, easy starting – regardless of air temperature – as well as smooth idling and excellent throttle response. The high-output alternator, which produces 65 amps at maximum rpm and 38 amps at idle, provides battery charging on demand.
Specifications
Mercury® MerCruiser®: 3.0L
HP / kW
Maximum RPM (WOT)
Engine type
Displacement (L)
Bore and stroke

4.00 x 3.60" / 101 x 91 mm

Compression ratio
Recommended fuel

Unleaded Regular 87 Octane Minimum (R+M/2) or 90 RON 10% Ethanol Maximum

Engine control system

PCM 09 with SmartCraft CAN capability OBD-M diagnostics Dual oxygen sensors

Fuel delivery system

Multi-point Electronic Fuel Injection (MPI)

Air induction

Single piece iron intake with 56mm throttle body

Ignition

Crank fired high voltage switch with knock control

Alternator amp / Watt
Water drain system
Exhaust system

Electro-deposition paint coated iron manifold with dry joint elbow

Cooling system
Accessory drive system
Recommended oil

NMMA Certified FCW 25W-40 Synthetic Blend

Engine guardian system

Knock control
Low drive lubricant
Low oil pressure
Low voltage
Low water pressure
Over-rev

Dimensions (L x W x H)

29 x 26 x 21" / 730 x 660 x 533 mm

Weight (engine only)
Compatible drives

Print Compare With Other Products
Documents
Buy the Books
You can order all available Mercury literature online or through any authorized Mercury dealer. Please have your outboard or sterndrive serial number before placing the order.
Operation, Maintenance, and Warranty Manuals
Parts Manual
Service Manual