Sport Series
Trophy® Sport
Any Speed, Any Turn. Handled.
The top choice for bay and flats boats.
Available pitches 12, 13, 14
Rotation RH
Performance vent system (PVS) No
Boat types Bass, Inflatable - Soft Hull, Inshore Fishing, Pontoon
Number of blades 4
Material Stainless Steel
Fits Outboards 40hp - 60hp (standard gearcase)
Recommended for Bass, flats, deep-V aluminum boats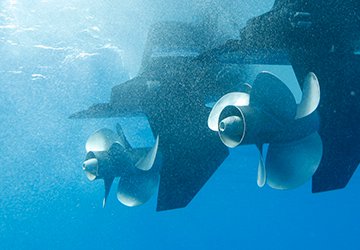 Stainless Steel 15-5: Superior Corrosion Protection for Long-Lasting Dependability
A proprietary blend of 15-5 stainless steel perfectly balances strength and corrosion resistance in both freshwater and saltwater applications. Developed specifically for Mercury propellers.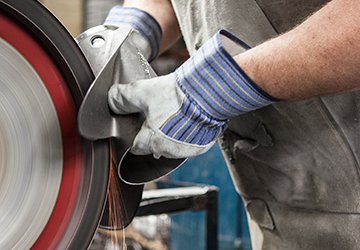 Producing world-class Mercury propellers is no simple task
Producing a world-renowned Mercury Marine prop takes time and skill, not to mention advanced engineering and know-how. Every operation - from inception to completion - is centralized at Mercury's propeller manufacturing facility in Fond du Lac, Wisconsin.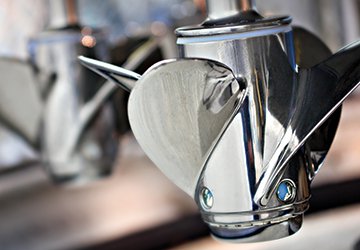 A Higher Grade of Performance
Mercury transforms aluminum and stainless steel into the highest-quality, best-performing, most-durable marine propellers in the world. Our experience, expertise and proprietary technologies – Flo Torq, Mercalloy®, X7® alloy and PVS® (Performance Vent System) – give you the competitive advantage. For best overall boat performance, there's no substitute for a Mercury propeller.