Adventure
Seek Out Adventure
Rugged construction. Serious features. Fishing to backwater birding. Pure outdoors, starting with the color green.
Fabric PVC
Color Green
Overall length 10' 6" / 320 cm
Load capacity 1257 lbs / 570 kg
Maximum horsepower 20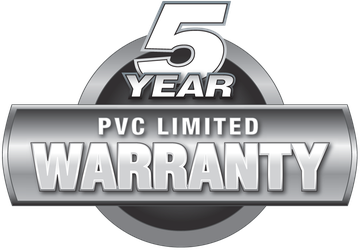 5-Year PVC Warranty
Mercury Inflatable PVC boats offer one of the best guarantees in the market including a 5-year limited warranty on the Haku fabric and air-holding thermowelded seams giving you assurance of our commitment to quality.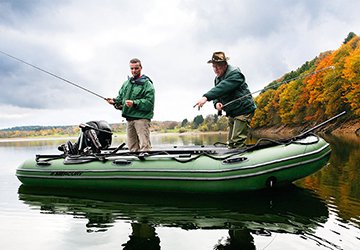 Has Your Back
Fishing, scuba diving, hunting. You name it. The Adventure series is a partner you can rely on. Every time. High-resistance composite flooring. PVC Haku® fabric. Making it as tough as it is powerful.
Haku is a trademark of Mehler Engineered Products GmbH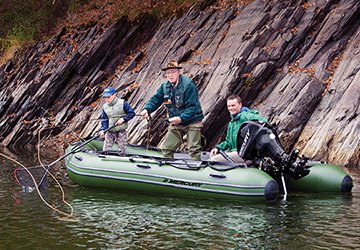 Conquer the Outdoors
An exceptionally resistant aluminum floor comes standard. Rounded cones maximize the interior. So nothing gets in the way of your and your adventure.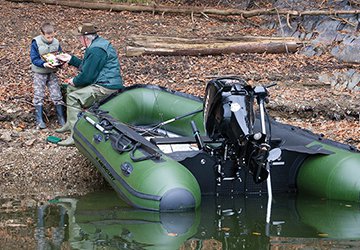 Versatile. Robust. Ready.
The Adventure series. Made for nature lovers and outdoor types. Built strong for rough conditions. Perfectly adapted for thrills on the water.
Specifications
Adventure
| | |
| --- | --- |
| Fabric | |
| Color | |
| Overall length | |
| Overall beam | |
| Inside length | |
| Tube diameter | |
| Load capacity | |
| Maximum engine weight | |
| Maximum horsepower | |
| Shaft length | |
| Passenger capacity (PVC) | |
| Number of air chambers | |
| Weight (PVC) | |
| Inflatable keel | |
| Fabric thickness (PVC) | |
| Tube pressure (psi / bar) | |
| Seat | |
| Carrying bag | |
| Two oars or paddles | |

Print Compare With Other Products

| | |
| --- | --- |
| Fabric | |
| Color | |
| Overall length | |
| Overall beam | |
| Inside length | |
| Tube diameter | |
| Load capacity | |
| Maximum engine weight | |
| Maximum horsepower | |
| Shaft length | |
| Passenger capacity (PVC) | |
| Number of air chambers | |
| Weight (PVC) | |
| Inflatable keel | |
| Fabric thickness (PVC) | |
| Tube pressure (psi / bar) | |
| Seat | |
| Carrying bag | |
| Two oars or paddles | |

Print Compare With Other Products

| | |
| --- | --- |
| Fabric | |
| Color | |
| Overall length | |
| Overall beam | |
| Inside length | |
| Tube diameter | |
| Load capacity | |
| Maximum engine weight | |
| Maximum horsepower | |
| Shaft length | |
| Passenger capacity (PVC) | |
| Number of air chambers | |
| Weight (PVC) | |
| Inflatable keel | |
| Fabric thickness (PVC) | |
| Tube pressure (psi / bar) | |
| Seat | |
| Carrying bag | |
| Two oars or paddles | |

Print Compare With Other Products
Features & Benefits