M-Series
348.0 - 614.7
cm
With a standard list of features and options like no other in its class, the M Series is the perfect 'get you there in style' boat. Whether it's a day excursion with the family or a ship-to-shore tender for dinner on the shore, the M Series will impress you from bow to stern.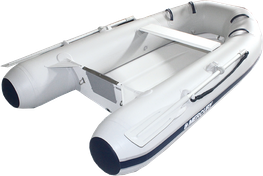 Dynamic
248.9 - 299.7
cm
Mercury's Dynamic Rigid Inflatable Boat (RIB) gives you the hull strength of a conventional craft with the exceptional stability of an inflatable boat. Each model in the Dynamic RIB Series features a laminated fiberglass hull manufactured using the VITECH (Vacuum Injection Technology) process, molding the hull and transom as one piece for incredible strength and durability. The roomy interiors allow for carrying plenty of cargo.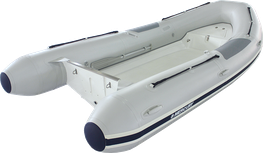 Ocean Runner
289.6 - 419.1
cm
The Ocean Runner Series brings a truly performance-engineered, stepped fiberglass V-hull together with a very stable inflatable tube, making Ocean Runner one of the finest Rigid Inflatable Boats (RIB) in its price range. The extremely strong, durable hull and transom are able to take up to a 30 EFI FourStroke. Ocean Runner's tight handling and outright performance will amaze you.