Mercury Dealer Network Advantage
With the world's best dealership network – 5,000-plus strong – you're never far from helpful Mercury Marine support.
Our dealer technicians are expertly trained by us through our own Mercury University. When it comes to your outboard or sterndrive, they know it all. Not to mention their expertise in the latest offerings in controls, gauges, propellers, and parts and accessories.
Our dealers are the best at what they do. Dealers with a record of high customer ratings earn Customer Satisfaction Index awards. Technicians earn Certified or Master status through an extensive range of product-specific courses.
We don't just make the best marine products in the world. We also have the best dealers to support, sell, and service them.
---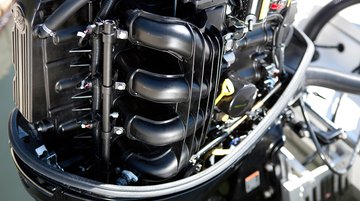 Master Technicians
Technicians take online and classroom training on all Mercury Marine® engine products through Mercury University – our factory-conducted technician training program – selecting from courses on Outboard products, MerCruiser® products, or both.
Once they complete instruction, they must pass a test to become Certified Technicians in that product line. To maintain Certified status, technicians must continue their product training by taking two additional courses in the following two years.
Master status is the highest qualification a technician can achieve at Mercury Marine. Master Technicians demonstrate outstanding performance and professionalism, as well as a commitment to provide only the highest standards of service.
To qualify, technicians must be Certified in the specific product line for four consecutive years without any lapses in training. A Master Technician test is administered, and those that pass are awarded Master status.