Back to Dockline
May 6, 2020
Canadian siblings climb the ladder to bass tournaments' top rung.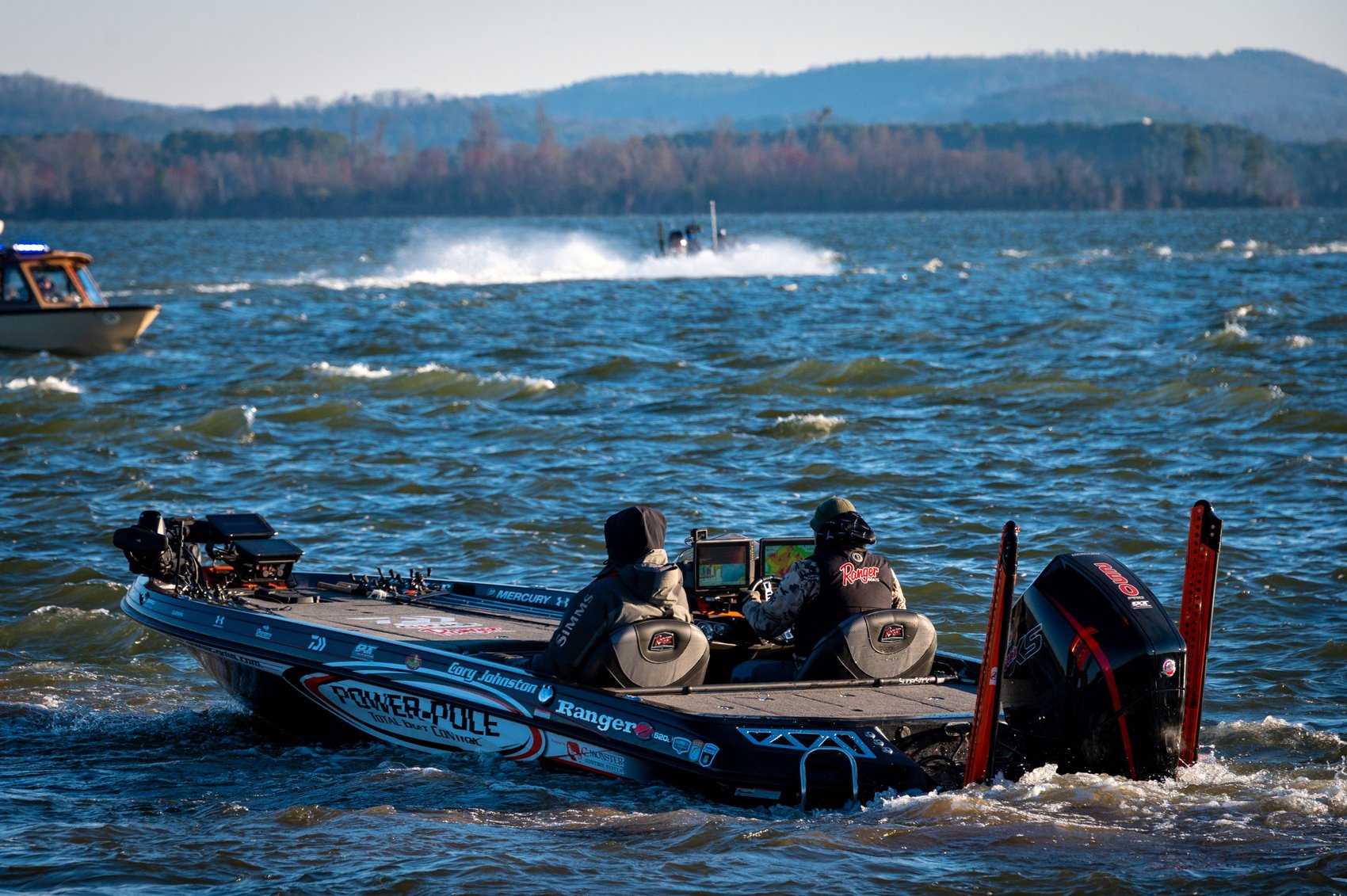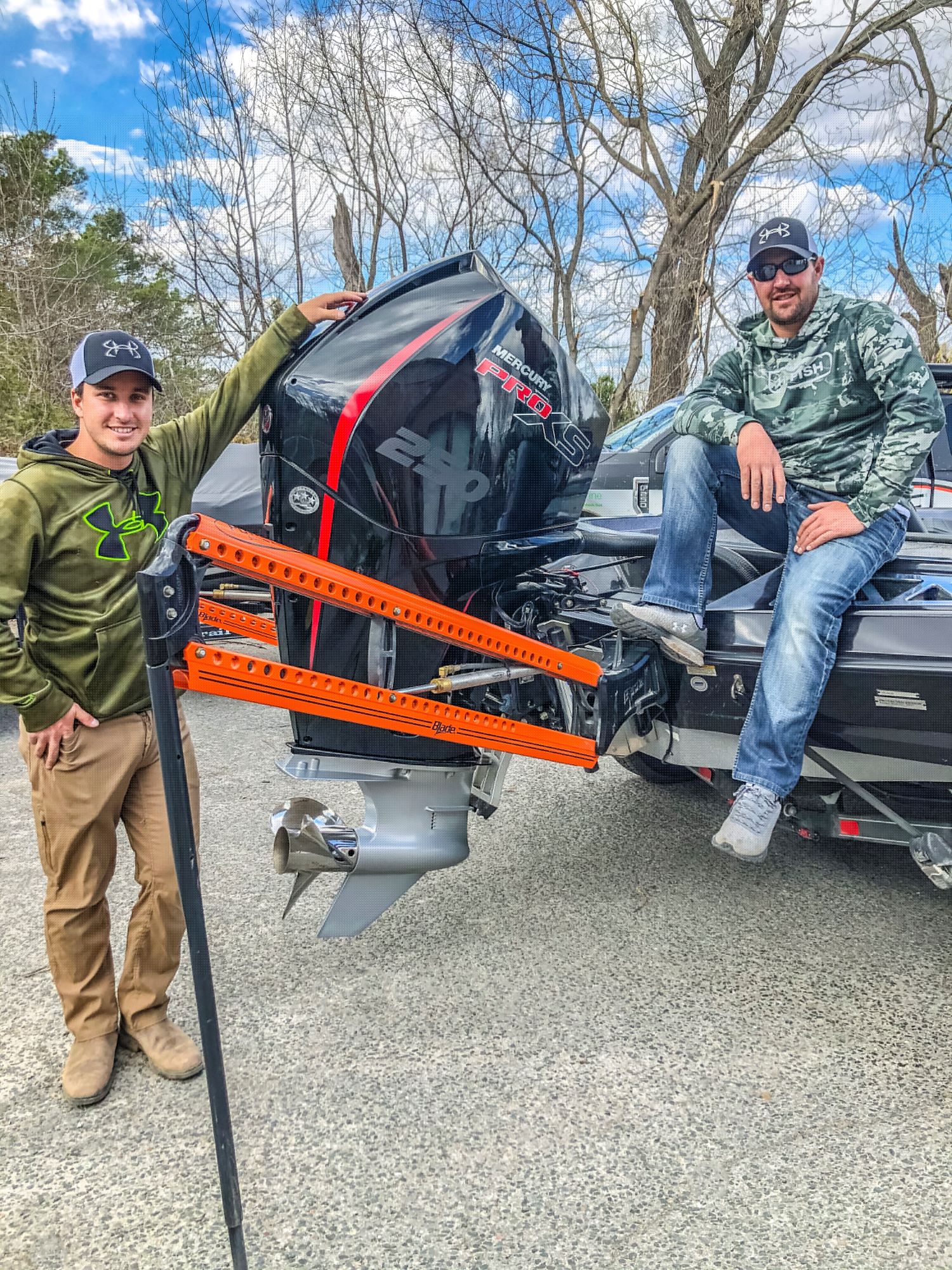 Peterborough in Ontario, Canada, is known as the "Electric City." The nickname was coined in 1884 when the town, situated on the Otonabee River in the central part of the province, became one of the first communities in Canada to utilize electric streetlights.
The city's population today is about 81,000. Two of its best-known residents are brothers Cory and Chris Johnston, recognized in North American fishing circles simply as "The Johnston brothers." Their arrival onto the professional bass fishing scene in recent years could be described as electric, too.
Cory, 35 years old and four years his brother's senior, claims to have known from a young age that fishing would be more than a passion for him.
"We would watch Bassmaster fishing shows on television, and I was hooked on it as early as I could walk," said the first-born Johnston. "Being older than Chris, I got to start my tournament career a little before him. I was Dad's fishing partner.
"Dad (Lynn Johnston) ran a battery business in Peterborough, and he was on top of things. We always had the best equipment growing up, and that made a big difference."
But bad behavior one day on Cory's part opened the door for young Chris to try his hand at tournament fishing.
"I remember my first chance to fish a tournament with Dad," recalled Chris. "I was 11. Cory got in trouble, and our dad said, 'Cory, you are staying home. Chris is coming fishing.' So, we fished together."
Cory recalled the same event. "I don't remember what I did to get in trouble, but I never missed another one, let's put it that way!"
Lynn was a known powerhouse among Canadian bass anglers in the 1980s and '90s. He was a dedicated largemouth angler, and he taught his boys how to target that species. Ironically, however, it was another bass species that propelled the Johnston brothers to prominence as they entered their early adult years.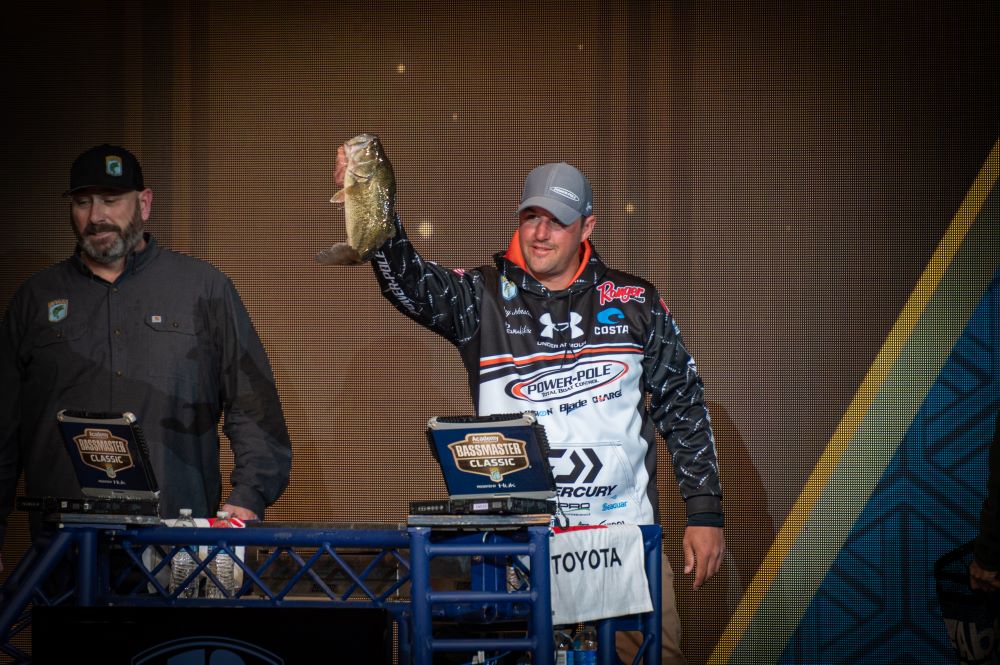 Back then, largemouth bass were the prized catch for tournament anglers because those fish simply weighed more than their smallmouth cousins. But the value of smallmouth grew significantly when tiny zebra mussels arrived in commercial ships in the '90s and dramatically cleared up the waters of the St. Lawrence River and connected waterways. The clearer water resulted in the proliferation of another non-native species, the goby, a small, protein-filled baitfish that suited smallmouth well. As a result, Ontario's smallmouth began to grow much heavier.
Increased weight by smallmouth bass fueled the Johnston brothers' commitment to learn more about catching smallmouth. With cleaner water came the ability to see more underwater structure, which led to new angling techniques. Improvements in GPS and fish-finder technology also led to more unique methods to land the new breed of hefty smallmouth.
Chris fondly recalls how his father accepted the transition.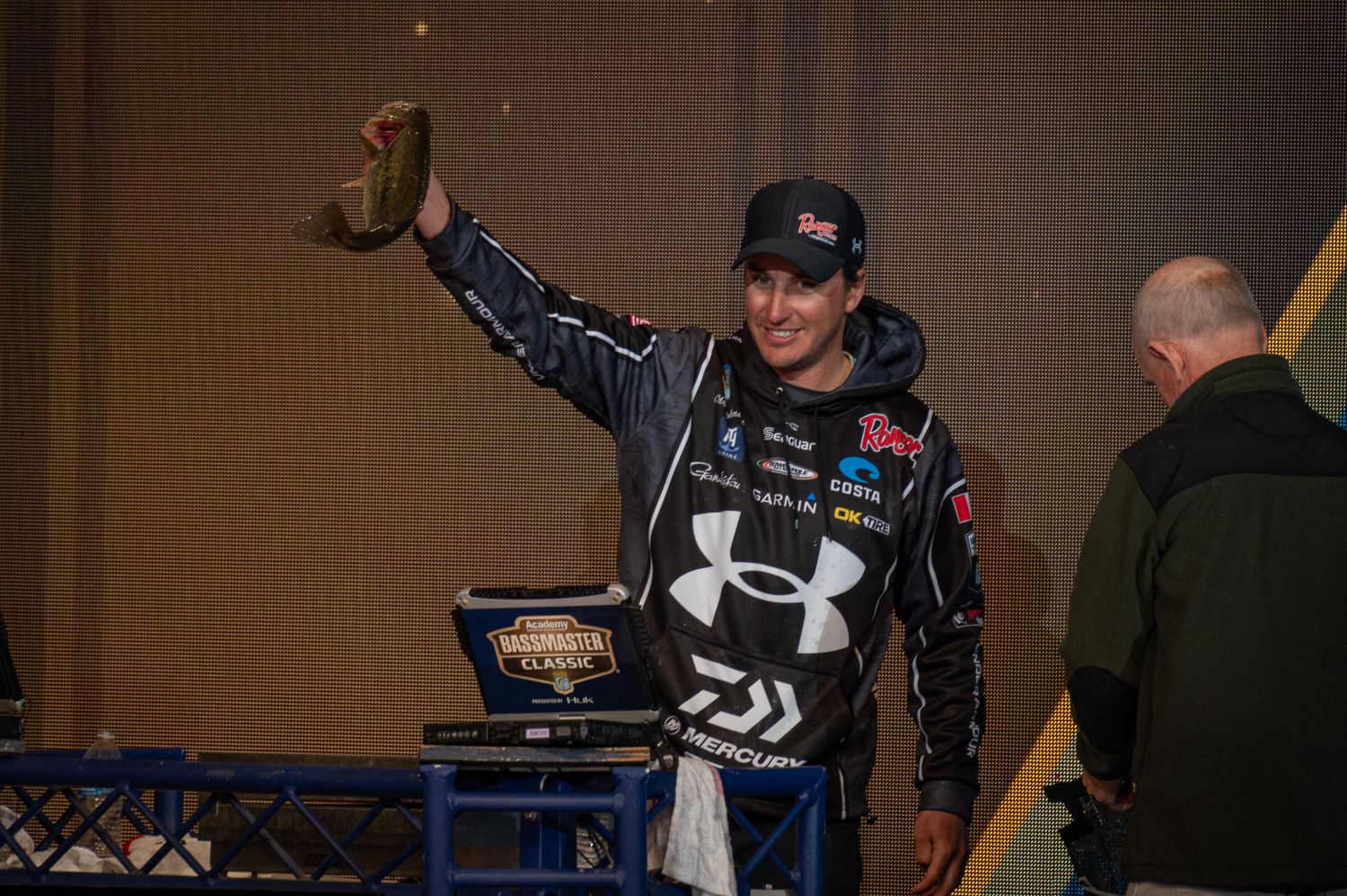 "People would always give Dad credit for our tournament success," said Chris, "but he would explain that Cory and I learned how to catch smallmouth and then taught him!"
And, while Dad had indeed started the boys down the path to success, Cory credits their mother (Anne Johnston) for starting the family tradition.
"Mom is the one who created the monster," said Cory. "Dad loved to fish but never had a boat. When they were in their early 20s, she bought him a boat for his birthday – a little aluminum rig with a 9.9 tiller outboard.
"By the next summer, Dad got into tournaments, and in his first event, he was boat number five. At takeoff, he almost got swamped by a bunch of bass boats that were all around him. So right after that, he went and bought a brand-new Ranger."
Both boys fished team tournaments throughout their teens, but not together. Cory often fished with Lynn, while Chris teamed with Lynn's former team event partner, Bob Gardner. When Cory turned 18, the brothers teamed up for tournament competition; however, they strategically continued to fish separately on official practice days.
"We would practice in separate boats, practicing individually, then fish the tourney together," said Chris.
The formula worked, and the brothers became known as a team to be reckoned with at large tournaments in Ontario and all along the St. Lawrence River waterway. Yet, memories of those early Bassmaster tournament TV shows remain lodged in their minds.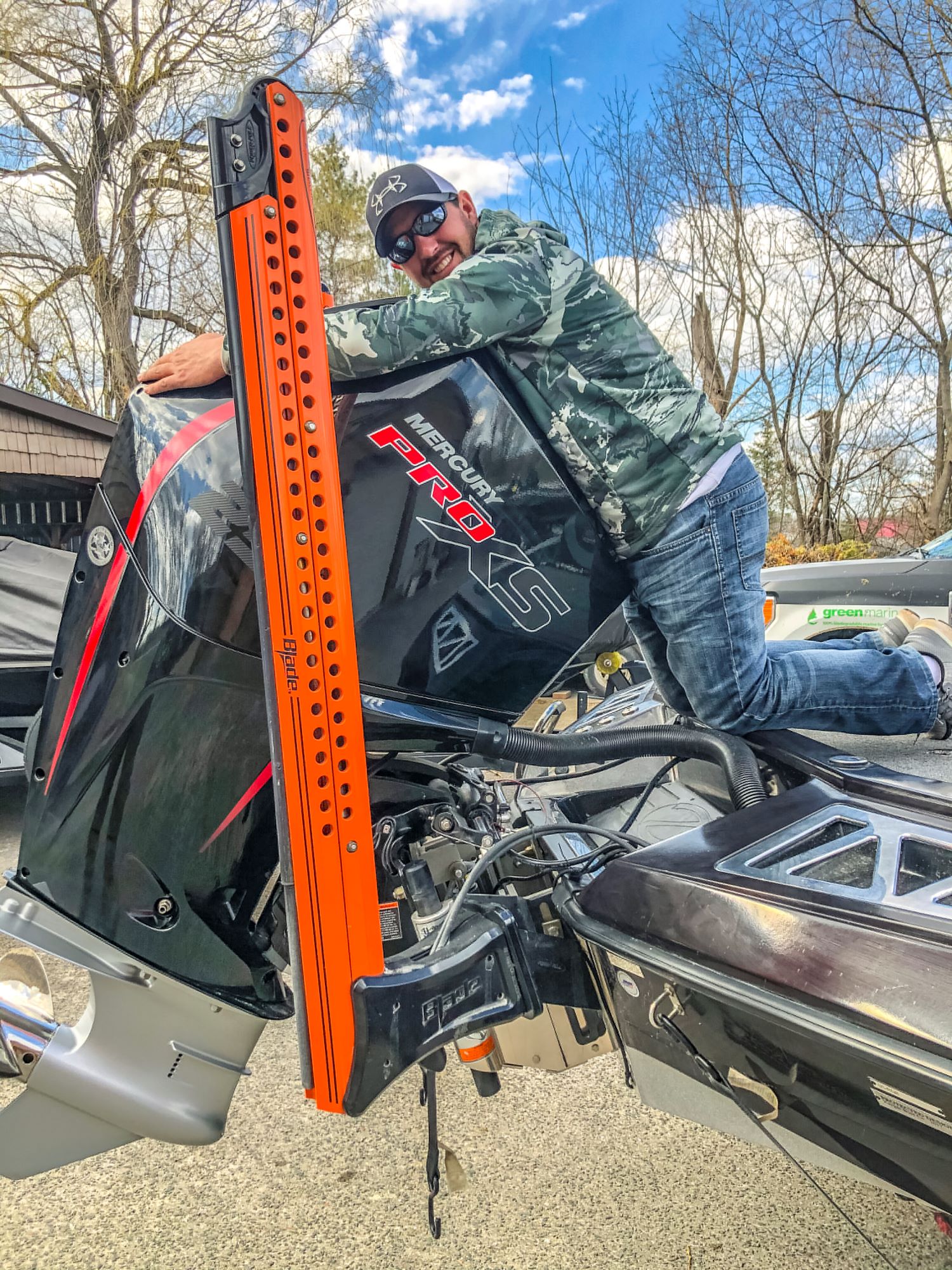 The brothers decided to "turn pro" in 2016 and fished the FLW Tour for three years. Chris finished second in the 2016 FLW Angler of the Year standings and won the 2018 FLW Tour event at the Harris Chain of Lakes in Florida. Between them, the Johnston Brothers qualified for five FLW Cups and proved they were more than just expert northern smallmouth anglers.
A move by many professional anglers to Major League Fishing's new Bass Pro Tour in the fall of 2018 opened up room on the Bassmaster Elite Series roster, and the Johnston brothers accepted invitations to fish the highest level of B.A.S.S. events in 2019. Their impact was immediate. Cory finished third in the point standings while Chris ended the season 13th. The high finishes qualified them for this year's 50th Bassmaster Classic on Lake Guntersville in Alabama.
The Johnston Brothers compete in identical Ranger Z520L bass boats powered by Mercury 250hp Pro XS outboards.
Each brother entered the 2020 Classic with a championship in mind, but both struggled and both finished out of contention. Neither, however, was deterred.
"You're there to win, and that's it," said Cory of the big tournament in March. "I'm just looking forward to getting there again."
Chris echoed Cory's excitement of returning.
"Having a difficult Classic puts a fire in me to get back there next year and have a better performance," he said.
Photo Credit: Cory Johnston