Precision Lubricants
4-Stroke Marine Engine Oil
Proven Performance. Proven Protection.
Mercury Precision Lubricants engine oils outperform automotive oils in marine applications due to their specialized additive packages designed specifically for marine environments. They're available in 10W-30, 25W-40 and 25W-50 grades and in mineral, synthetic blend and full-synthetic formulas.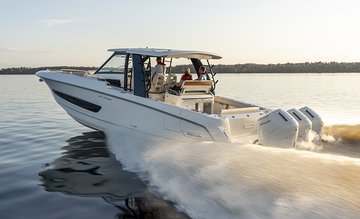 Setting the Standard for Marine Engine Performance
Mercury 4-Stroke Marine Engine Oils meet the needs of the most demanding boaters by exceeding all marine industry standards for performance and protection, including FC-W® or FC-W (CAT) requirements.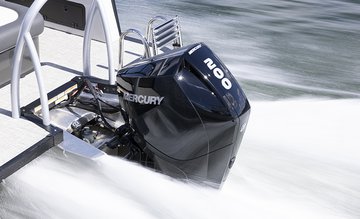 Flagship Engine and Corrosion Protection
The marine environment is one of the harshest for any engine. No one knows that better than Mercury. That's why Mercury 4-Stroke Marine Engine Oils were formulated with specialized additives to protect vulnerable parts from corrosion and wear. So your engine can last longer.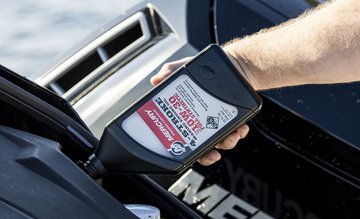 Superior Lubrication and Viscosity Retention
Tougher demands require tougher oils, and Mercury 4-Stroke Marine Engine Oils deliver. They provide industry-leading strength and viscosity retention even during long hours of high-temperature engine operation.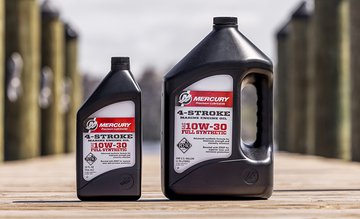 The Most Recommended Marine Engine Oil
Marine service pros rely on Mercury to deliver the products they need to keep their customers on the water, and we don't take their trust lightly. It's why we've poured years of engineering and development into creating our engine oil lineup. Now, those pros are passing the trust on to passionate boaters like you. Mercury 4-Stroke Marine Engine Oils are the most recommended marine oils by the marine service professionals you trust with your engines.