EXPERIENCE THE ALL-NEW MERCURY V8 4.6L OUTBOARDS
Mercury® V8 Outboards
Supported by decades of legendary marine-power innovation and product leadership, the all-new naturally aspirated Mercury V8 4.6L outboards deliver superior performance and forward-thinking technology. They're designed to be quicker and more fuel-efficient in a smaller, lighter and more versatile package. Through innovative designs and advanced technology, the new V8 engines are Reliable, Powerful and Efficient.
REFINED PERFORMANCE FROM THE PREMIUM VERADO OUTBOARD
V8 4.6L 250hp / 300hp
Mercury Verado® outboards are the pinnacle of outboard design. Created to power the largest boats for the boldest adventures, Verado delivers advanced engineering and refined operation to boat owners who don't compromise; every feature is designed to offer the ultimate experience and greatest confidence.
Leading performance that's smooth and quiet: Experience strong, efficient power that's never intrusive – noise and vibration are isolated by design.
Joystick Piloting and Integrated Power Steering: The ultimate in comfortable, confident control; JPO is available for every Verado model (multi-engine applications).
Steadfast reliability: Verado outboards are backed by decades of Mercury engineering and manufacturing experience combined with dedication to reliable performance.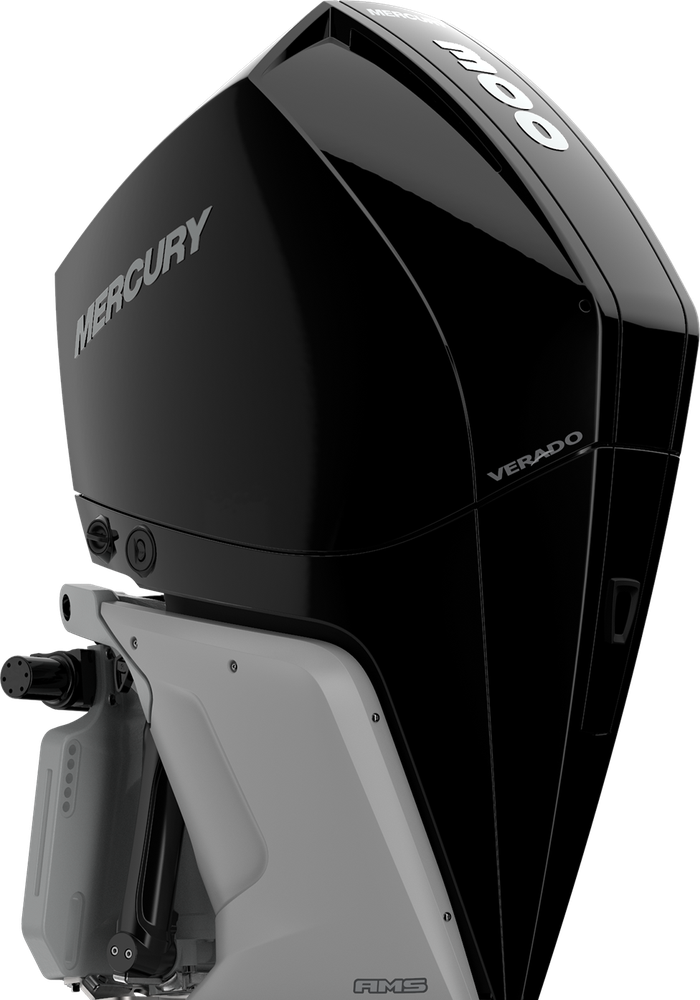 Pro XS - Outrun Everything
V8 4.6L 200hp / 225hp / 250hp / 300hp
The new Mercury V8 4.6L Pro XS outboards, ranging from 200-300hp, are engineered for the most-demanding people on the water—anglers battling on the highly competitive tournament trail and powerboaters who simply crave speed and acceleration. The new V8 Pro XS models feature enhancements such as class-leading 4.6-liter displacement in a performance-tuned powerhead; specific Pro XS engine calibration; TorqueMaster gearcase on select models; lightweight design and aggressive shape and graphics.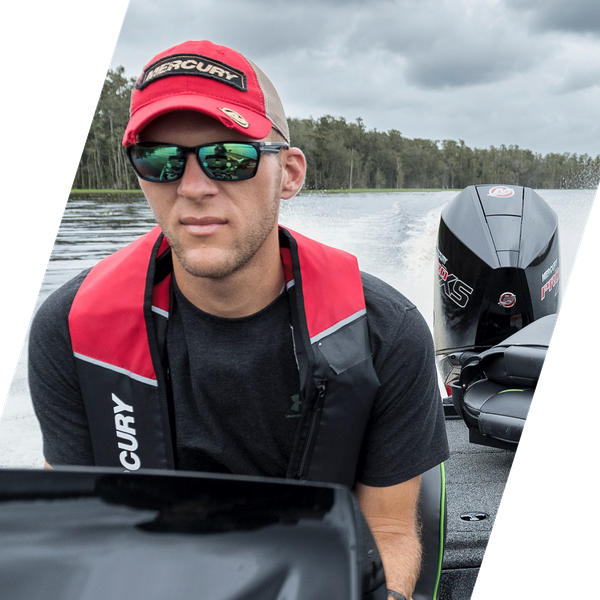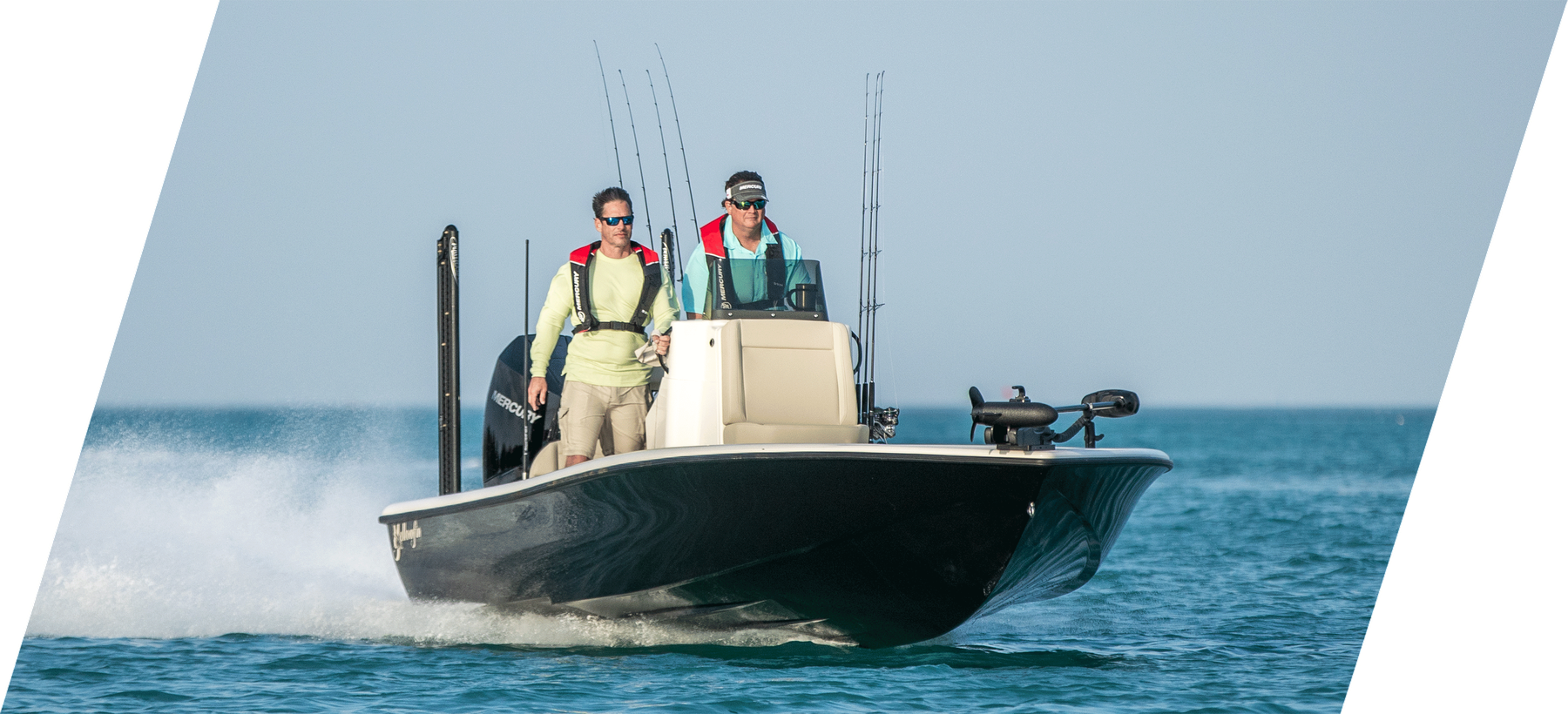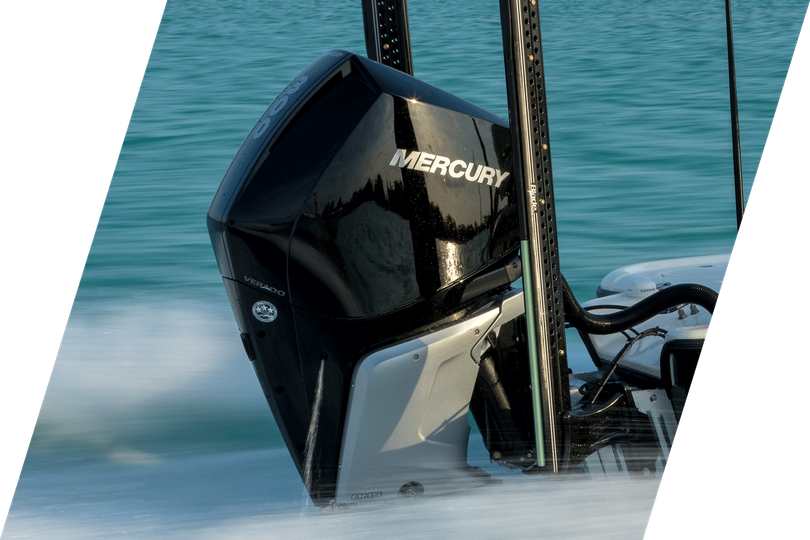 SEAPRO IS ENGINEERED TO WORK HARD
V8 4.6L 225hp / 250hp / 300hp
When you make your living on the water—or you simply demand a lot from your outboard—you need an ultra-reliable work partner. The new Mercury V8 4.6L SeaPro models, with heavy-duty components to cope with the demands of commercial operation, are engineered to deliver years of trouble-free performance. Class-leading displacement delivers plenty of torque at low rpm levels to work hard with less stress on the engine. Other enhancements include a heavy-duty gearcase validated at three times the lifespan of a recreational gearcase; mechanical or digital controls; ease of maintenance and remarkable efficiency to operate. SeaPro is ideal for heavy boats that work hard, with better throttle response and superior driving experience and a leading warranty, including anti-corrosion protection.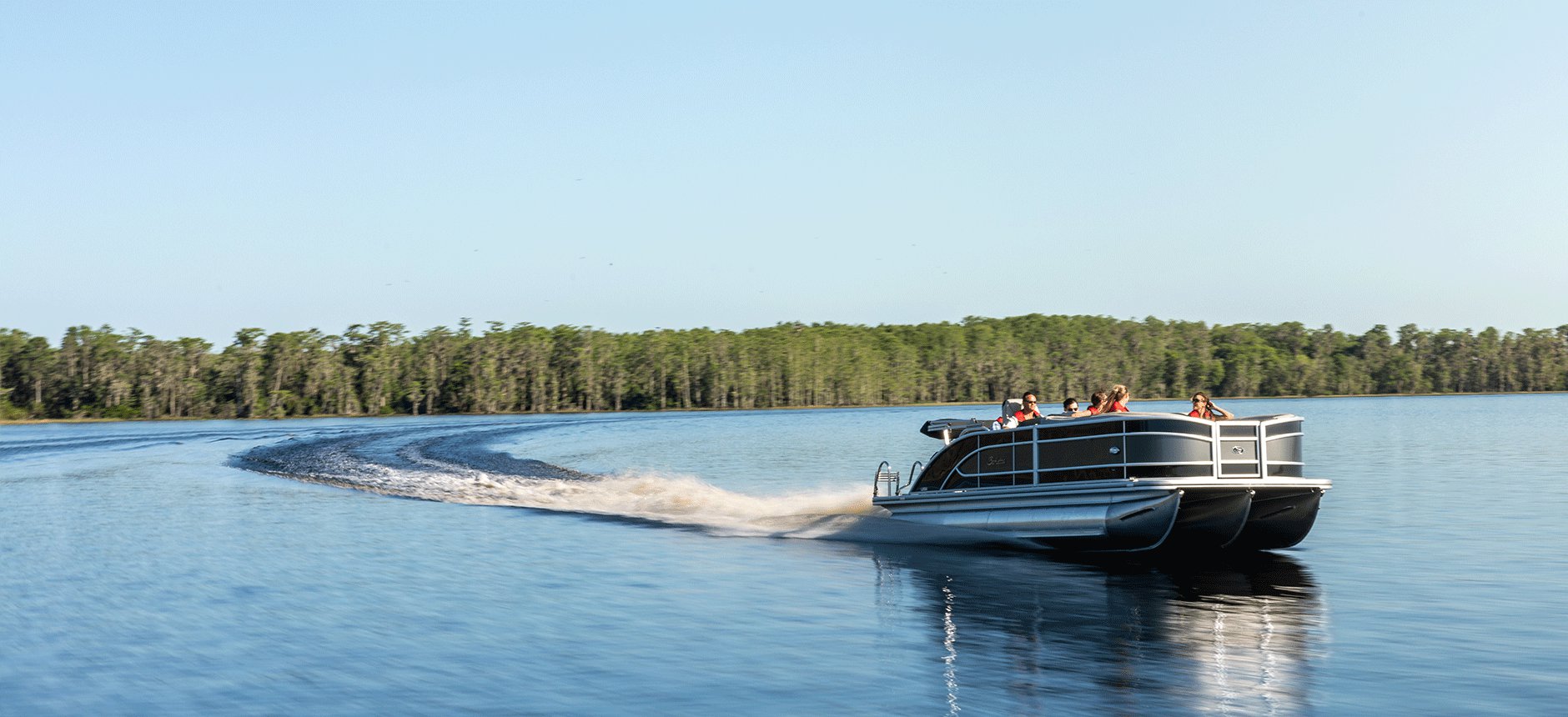 Mercury Outboard
The best products have the best dealers.
When you make the best marine products in the world, you want the best dealers behind them. That's why we make sure Mercury dealers are the best equipped to sell and service our products. And with thousands of dealers around the globe, you can rest assured we're always close by and ready to help you go boldly.