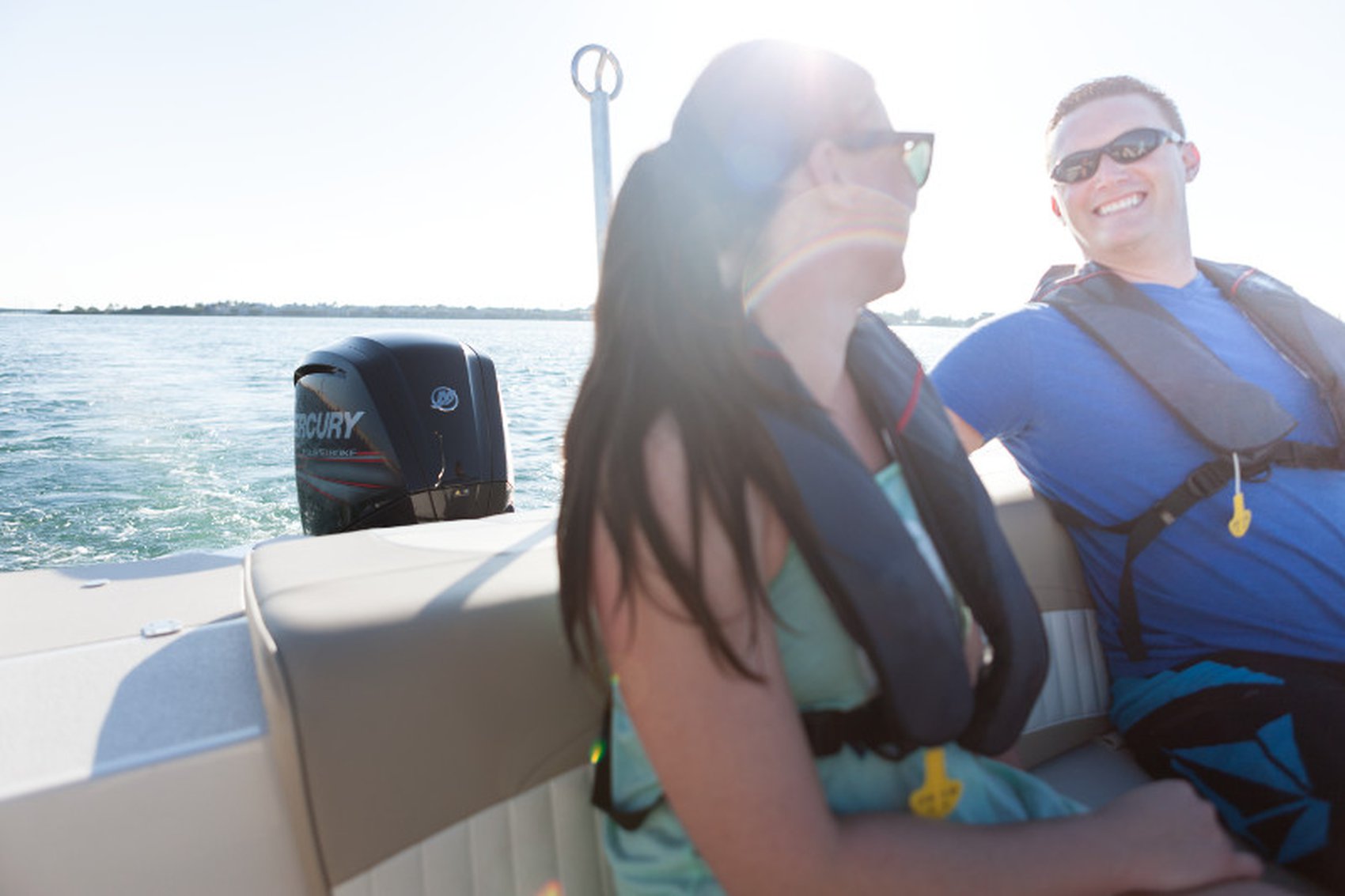 The warranty that comes standard with your new outboard motor is a lot more than just a piece of paper. It's written proof that the engine manufacturer stands behind all the research, engineering, workmanship and testing that went into making that engine. A recreational outboard typically has a limited warranty covering all its components against failures resulting from defects in material or workmanship for the specified time period. As with any warranty coverage, however, failures due to abuse, neglect, lack of maintenance, etc., are not covered and are the responsibility of the owner – which is why the warranty is "limited".
Don't forget that the warranty won't do you any good if it isn't registered with the manufacturer! When you purchase a new outboard over 30 hp from a factory-authorized dealer, the dealer usually will process the warranty registration and give you a copy. However, if you buy a smaller outboard from a retailer or online from an internet vendor, you will need to fill out the warranty card found in the box with the engine and send it to the manufacturer within the time period listed on the card – which may be only a few weeks.
When you buy a new outboard, the dealer or vendor you purchase it from also will offer you extended coverage on the engine beyond the standard limited warranty period. Be sure to read the fine print! Many companies call their coverage an "extended warranty," but in reality they will offer a standard limited warranty for a certain time period, such as three years, followed by additional years of "declining coverage." This means that, as the engine gets older and its value decreases, the coverage declines.
Factory-authorized Mercury dealers offer a Mercury Product Protection (MPP) contract that provides two levels of extended coverage beyond the standard limited warranty. Mercury Gold covers most mechanical failures, while Mercury Platinum covers most mechanical and electrical failures. Both plans are backed directly by the factory, not a third party, so you are assured your engine will be serviced by factory-trained mechanics in the event of a claim. Mercury's MPP plans start after the standard warranty expires, so you're not paying for overlapping coverage.
With Mercury Gold and Platinum coverages, the coverage amount adheres to the suggested list price for your Mercury outboard at the time of the original sale and not the current ABOS Blue Book value. You can purchase either MPP plan at any time within the first year of coverage after you buy your Mercury outboard.
Another thing to look for in evaluating standard warranty and extended coverage for your new outboard is whether the coverage is transferrable. "Transferrable" means the coverage can be transferred to a new owner if you sell the engine or the entire boat-and-motor package. Usually, there are rules as to when coverage can be transferred, and there may be a charge associated with the transfer, but selling an outboard that's still in its standard warranty period or with extended coverage will make the engine more valuable in today's marketplace.
Your outboard's standard limited warranty and extended coverage plans will cover the engine for normal recreational use, but be sure to be aware of activities that might violate the coverage, such as commercial use, racing, or using the engine for some other purpose that the manufacturer didn't intend. Fueling up with gas that has a higher percentage of ethanol in it than the manufacturer specifies also may violate the warranty.
Today's outboard engines are built to be durable, corrosion-resistant and able to withstand harsh marine elements. However, if you should have a warranty claim, take the engine to a factory-authorized dealer. The dealer's service center will make the repair and submit the claim for reimbursement; you won't be charged for a service that's covered by the warranty. With some extended coverage plans, you may pay a small deductible fee for the service, but it will be far less than underwriting the cost of the whole repair!
When you invest in a new outboard, particularly one with higher horsepower and all the "bells and whistles" such as digital controls, etc., it's nice to have the peace of mind that comes with extended coverage. If you are going to keep the engine for a few years, it will be worth more at trade-in time if it's still covered by a factory-authorized extended service contract. And in the meantime, you can focus on what's important – enjoying your time on the water.
Check out this Warranty FAQ for more information!