SeaPro™ FourStroke
SeaPro™ FourStroke 150 hp
One tough customer, built to develop loads of torque.
The 150hp SeaPro FourStroke is one tough customer, built to develop loads of torque at a stress level that will ensure higher durability than any other 150 horsepower outboard.
Engine type 8-valve single overhead cam (SOHC), Inline 4
Displacement (L) 3.0
Full throttle RPM 4800-5300
Steering Big Tiller Compatible, Dual cable mechanical, Electro-Hydraulic Power Steering Optional on Duals, Hydraulic power steering
Dry weight *Lightest model available 455 lbs / 206 kg
Repower with SeaPro.
The compact size also means older boats that were not initially designed for the weight of heavier four-strokes can now be repowered and reborn to perform at their best with the latest technology.
Corrosion Resistance.
Mercury's proprietary formula – XK360, is an extremely low copper content aluminium alloy, which leads the industry in corrosion resistance. This makes costly corrosion failures and high labour bills a thing of the past. Most competitors use alloys with 2% to 4% copper content which will corrode faster than our MercAlloy, XK360 or A356 alloys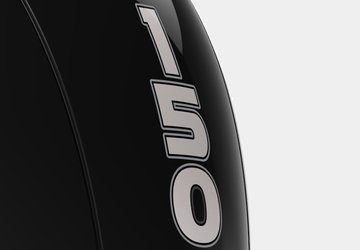 High Displacement.
Higher displacement equals more torque. The SeaPro 150hp FourStroke has plenty of it, which lets it churn out power without raising a sweat. Greater horsepower and lower weight equals better acceleration – that means better handling and control.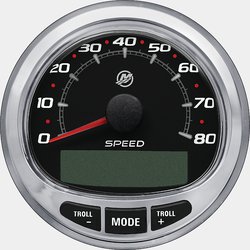 Easy to Gauge.
Accurate digital information is presented in a clean, easy-to-read gauge for instant, reliable information at a glance. Combined with additional sensors, Mercury's standard gauges are powerful tools to provide safety and comfort while on the water.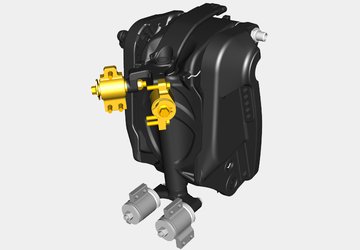 Stiffer Upper Mounts.
On the SeaPro range the upper mounts are designed to be also two times stiffer than recreational models to maximize durability. Their longevity makes them ideally suited to the demands and rigors of commercial applications.
Specifications
SeaPro™ FourStroke: SeaPro™ FourStroke 150 hp
HP / kW
Engine type

8-valve single overhead cam (SOHC)
Inline 4

Displacement (L)
Full throttle RPM
Air induction

Performance-Tuned Scroll Intake Manifold

Fuel induction system

Computer Controlled Multi-Port Electronic Fuel Injection (EFI)

Alternator amp / Watt

60 amp / 756 watt (Belt-Driven)

Recommended fuel

Unleaded Regular 87 Octane Minimum (R+M/2) or 90 RON 10% Ethanol Maximum

Recommended oil

NMMA Certified FCW 25W-40 Synthetic Blend

Engine protection operator warning system

SmartCraft Engine Guardian

Compatible with SmartCraft digital technology
Starting

Electric (turn-key)
Smart Start Electric

Controls

Mechanical throttle & shift

Steering

Big Tiller Compatible
Dual cable mechanical
Electro-Hydraulic Power Steering Optional on Duals
Hydraulic power steering

Shaft length

20" / 508 mm
25" / 635 mm

Gearcase ratio
Dry weight *Lightest model available
CARB star rating
Bore and stroke
Ignition

SmartCraft ECM 70 Digital Inductive

Fuel system

Electronic Fuel Injection (EFI)

Cooling system

Water-cooled with thermostat

Gear shift
Trim system
Exhaust system
Counter Rotation
Color
Lubrication system
Oil Capacity
Maximum Trim Range
Maximum Tilt Range

Print Compare With Other Products
Documents
Buy the Books
You can order all available Mercury literature online or through any authorized Mercury dealer. Please have your outboard or sterndrive serial number before placing the order.
Operation, Maintenance, and Warranty Manuals
Parts Manual
Service Manual
SeaPro™ FourStroke 150 hp