Think about it: a bass, he's not a very tall fellow.
Mercury Pro Angler Stephen Browning attributes that quote to his grandfather, who taught him how to fish the shallow waters of Arkansas's rivers and lakes. And he's not wrong: Most freshwater fish are almost all are shorter than a foot tall. This fact means they can live in very shallow water, or what anglers refer to as skinny water.
One prominent group of skinny-water anglers are those who chase smallmouth and largemouth bass in rivers and streams. Part of the challenge, and fun, is just getting to the fish.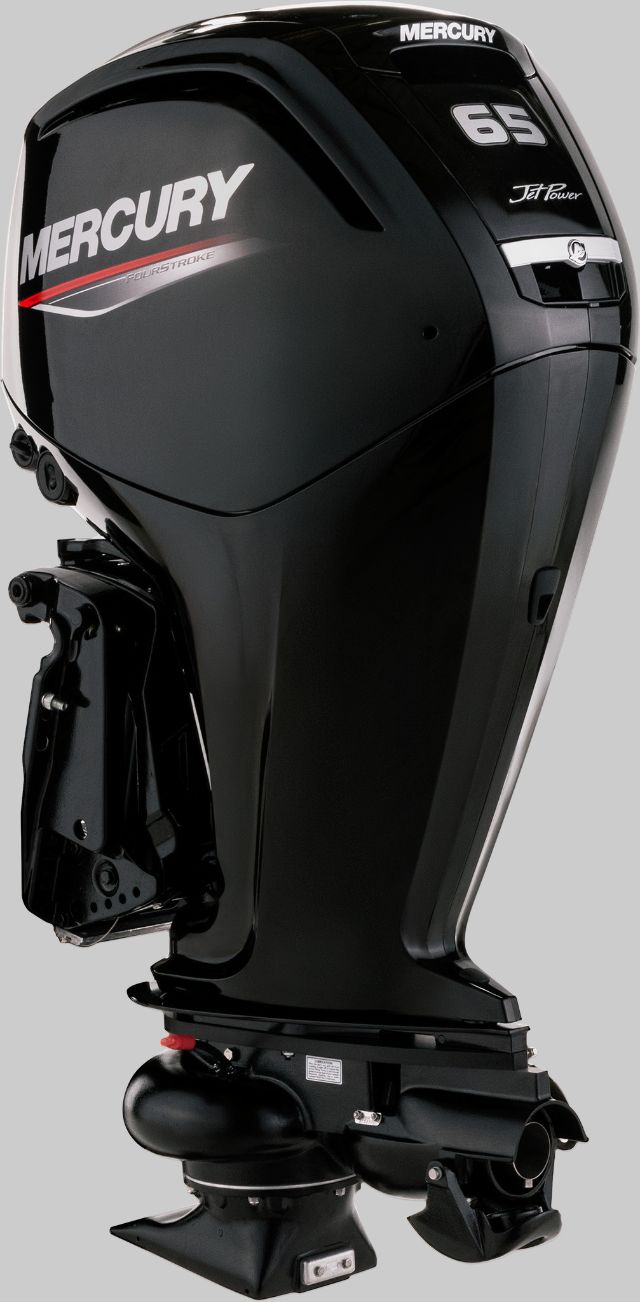 Major League Fishing Bass Pro Tour angler Ott DeFoe cut his angling teeth chasing river smallmouth in the Tennessee River's headwaters. He is known in fishing circles as the River Otter, in reference to his first name and his penchant for fishing in the shallow, rocky rivers of East Tennessee. The shallow fisheries turned out to be effective proving grounds for a future professional angler as he is the 2019 Bassmaster Classic champion and is currently near the top of the BassFan World Rankings.
Defoe loves river fishing so much he built a home on the Holston River in Grainger County, Tennessee. The Holston is part of the Tennessee River headwaters, where DeFoe earned his Classic championship in March of 2019.
For shallow-water fishing, DeFoe runs a Tracker Grizzly 1754 aluminum boat rigged with a Mercury 65hp FourStroke Jet outboard. Mercury jet-drive outboards are specifically designed to pilot boats in shallow waters where propeller-driven hulls cannot operate. Because there's no traditional outboard lower unit extending below the hull, the jet drive permits passage over obstacles that would restrict access to a propeller-driven outboard boat. Jet motors allow anglers to easily access areas that other boats can't get near.
Mark Zona recently filmed an episode of Zona's Awesome Fishing Show on the Outdoor Channel with Defoe and got to experience both the River Otter and his jet motor in their element. Zona came away with a whole new appreciation for Defoe and his background.
"Totally insane fun! Honestly, it opened my eyes to who Ott is and where he came from," said Zona, a Michigan native. "That river defines him in many ways. I'd love to have a river rig like that."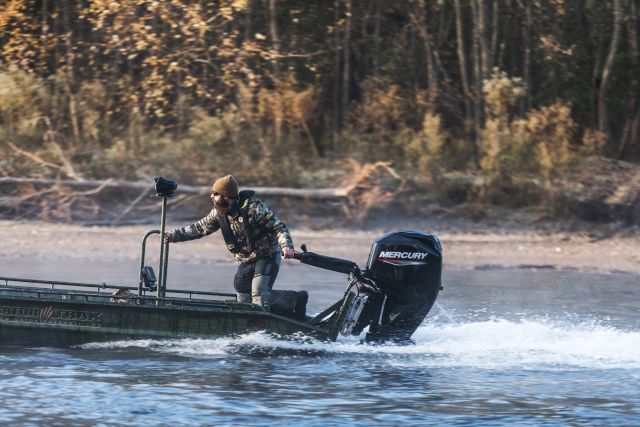 In the eyes of Zona, getting away from the crowds is one enormous benefit of a jet-drive outboard.
"I've gone jet motor fishing many times, and being able to get to places conventional boats can't is just incredible," he said "There's something cool knowing you're fishing for zero-pressure fish. A jet's strength is getting you where other outboard motors cannot go!"
DeFoe agrees. "The big advantage with a jet drive over a prop is shallow water access," he said. "That's why you're going to use a Mercury jet-drive engine: to be able to access those shallow-water places to get where there is hopefully less pressure and really big fish."
DeFoe pointed out that piloting a jet is a vastly different experience than a prop-driven motor, but worth every bit of learning required.
"If you're an experienced boater, it may take you years to get to where you're maximizing what a jet can do; it's that much different," Defoe said. "I'm very comfortable running in less than a foot of water, but you almost have to see it to believe it. I recommend going out with someone in a jet, or with the boat dealer to learn what they can do. It's really mind-blowing what a jet can do."
Zona completely understands this paradigm shift from his personal experience.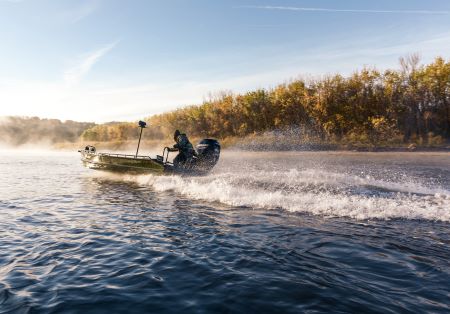 "I remember the first time I was in a jet, and I was like 'Woah, woah, woah, woah, woah we're going over a rock shoal!" Zona said. "And we just went right over it!"
It's hard to think about cool-water rivers and not think of trout fishing. Whether native or stocked, trout love to live in skinny, moving water. Jeff Smith of Searcy, Arkansas, is the CEO of Leland's Lures, makers of the Trout Magnet fishing system. He has run a Mercury jet outboard on each of his Supreme Boats to fish the Little Red River located in the foothills of the Ozark Mountains. The Little Red River is a tailwater of Greers Ferry Lake, located in Heber Springs, Arkansas. Its water levels and flow are dictated by water releases upstream controlled by the United States Corps of Engineers.
"I was one of the first to run a jet on the Little Red," Smith said. "A lot of people ran big prop motors on the nearby White River, but the Little Red is much skinnier water. I started with a 15hp jet and then moved up in horsepower each time I got a new boat, experimenting with the best combination of boat and motor. I settled in at a 25hp, and it is perfect for running through shallow water."
Smith's current boat is a Supreme 207XP fiberglass.
"On this river, the water fluctuates, and objects in the river move around all the time. The river changes every day, and a jet really gives me peace of mind," Smith. "A jet is the way to go on this river."
DeFoe offers a tip to new jet owners from his personal experience.
"The mistake a lot of people make is idling in shallow water," Defoe said. "It's very common to want to idle through places where you should be running fast. Loose gravel and sand can get sucked up at idle speed. New jet drivers have that problem. I rarely ever pick gravel out of the grates now because I've learned not to idle."
Designed for extreme shallow-water operation, Mercury Jet Outboard models from 25 to 80hp fit a wide range of applications. Mercury also offers the Sport Jet, pairs a jet drive with a responsive 200hp V6 OptiMax powerhead integrated into an inboard configuration.