Steering
Joystick Piloting for Inboards
Easy joystick control – now for single and dual inboards.
Boaters of all skill levels will appreciate easy, more intuitive boat control.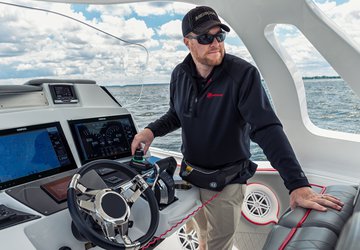 Turns any pilot into a seasoned pro.
With Mercury Joystick Piloting, you can dock surely, safely and with total confidence. The crew? They can just sit back and be impressed.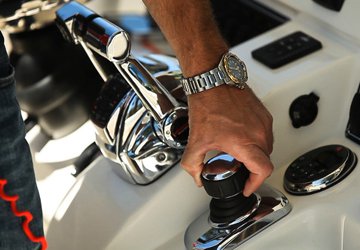 Full 360 degree control. Right at your fingertips.
Move sideways, diagonally or spin the boat on its own axis. Dock in close quarters without being concerned about wind or current. Easily load the boat on a trailer. Throttle, shift and steering - right at your fingertips.