Back to Dockline
May 18, 2022
It's the start of another boating season, and it's normal that everyone is a little rusty on the rules.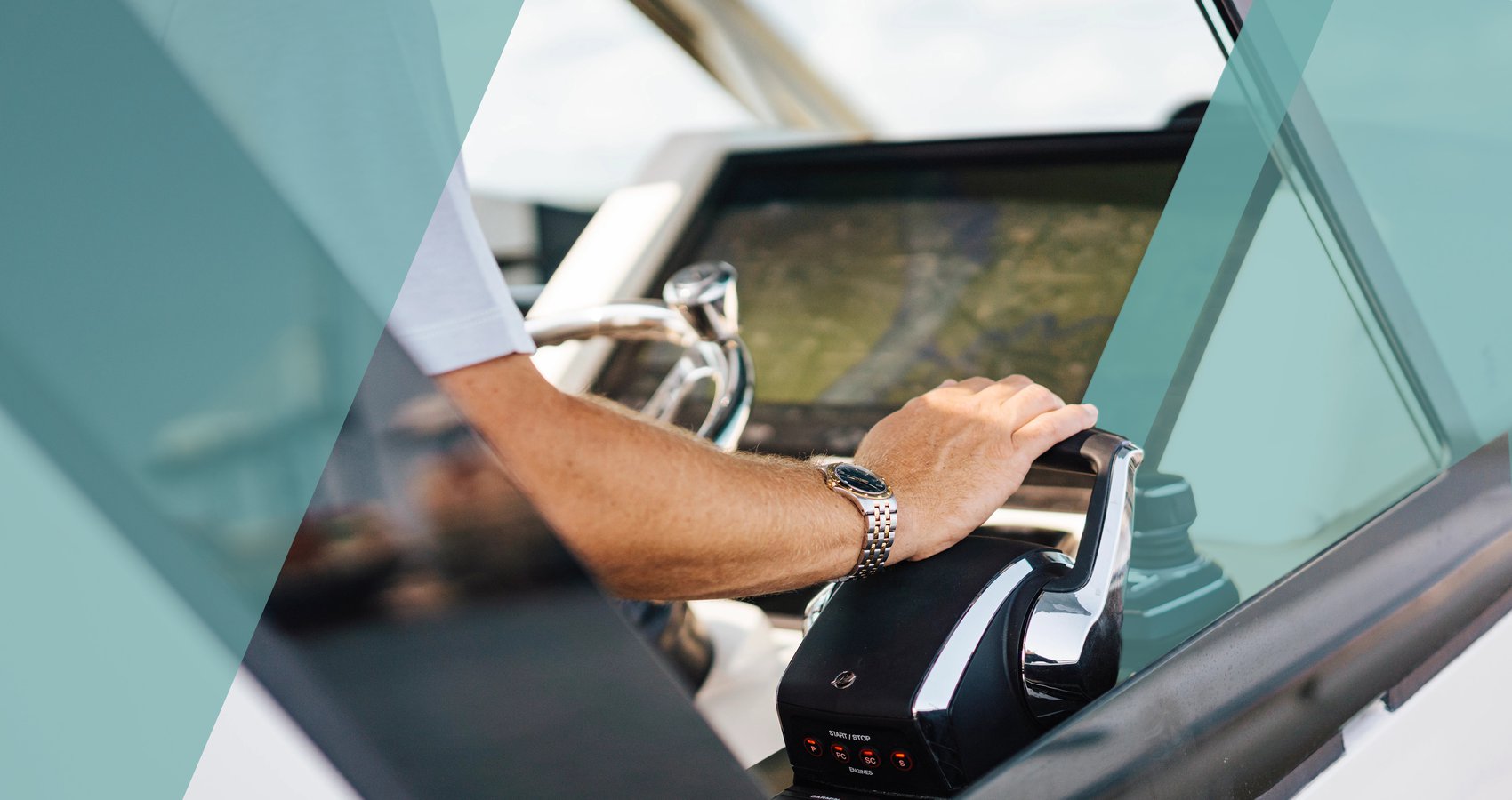 You'd like nothing more is to fire up the engine and push the throttle wide open on a glassy lake. But unlike driving a car, it's not as straightforward as staying in your lane.
Before you get on the water, brush up on these common and essential boat navigation rules.
Keep a clear line of sight
As the captain of the boat, it's always your responsibility to maintain the visibility you so you can drive safely. That involves properly trimming the motor so the bow doesn't impede your view and keeping covers, wakeboard towers, and passengers positioned so you can keep your 360-degree view clear. Additionally keep your audio system volume in check, this will help with hearing any warnings
Keep a safe speed
Going fast is a thrill, but excessive speed is one of the driving factors for boat accidents. Especially in rough weather or low light conditions or when the waterway is busy with other boaters, reduce your speed so you can change direction quickly and safely. If you're approaching a port, a dock, or a beach area, slow to a speed where you can stop quickly if the need arises.
Know the right-of-way rules
As a powerboat, you're the give-way vessel unless you're being overtaken by another boat. That means you should always be prepared to give the other boater the right of way. Peel off to the starboard side to allow for passing.
If you're being overtaken, you're the vessel with the right of way, otherwise known as the stand-on vessel. Even in that case, take your right lightly since other boaters may not be as aware of the rules.
If you're approaching another vessel head-on, there's no such thing as one with a right of way. Both boats should give way by turning to the starboard, avoiding a collision.
Give other boaters plenty of space
Other activities happen in the water where you're boating. There could be swimmers or divers in the water, anglers with lines cast out, or sailboats and canoes leisurely moving about. Since you don't have good verbal communication with other vessels about their intentions, always give a wide berth to other boaters. Slow down and avoid creating an annoying or unsafe wake as you pass.
Safety first
Navigating safely depends on knowing the rules and abiding by them. A chart plotter can help you stay in safe depths and can mark the channel well, but it isn't a replacement for knowing the rules. If you get into trouble on the water or find yourself lost, be prepared with an emergency beacon to call for help like a 1st Mate wearable fob.