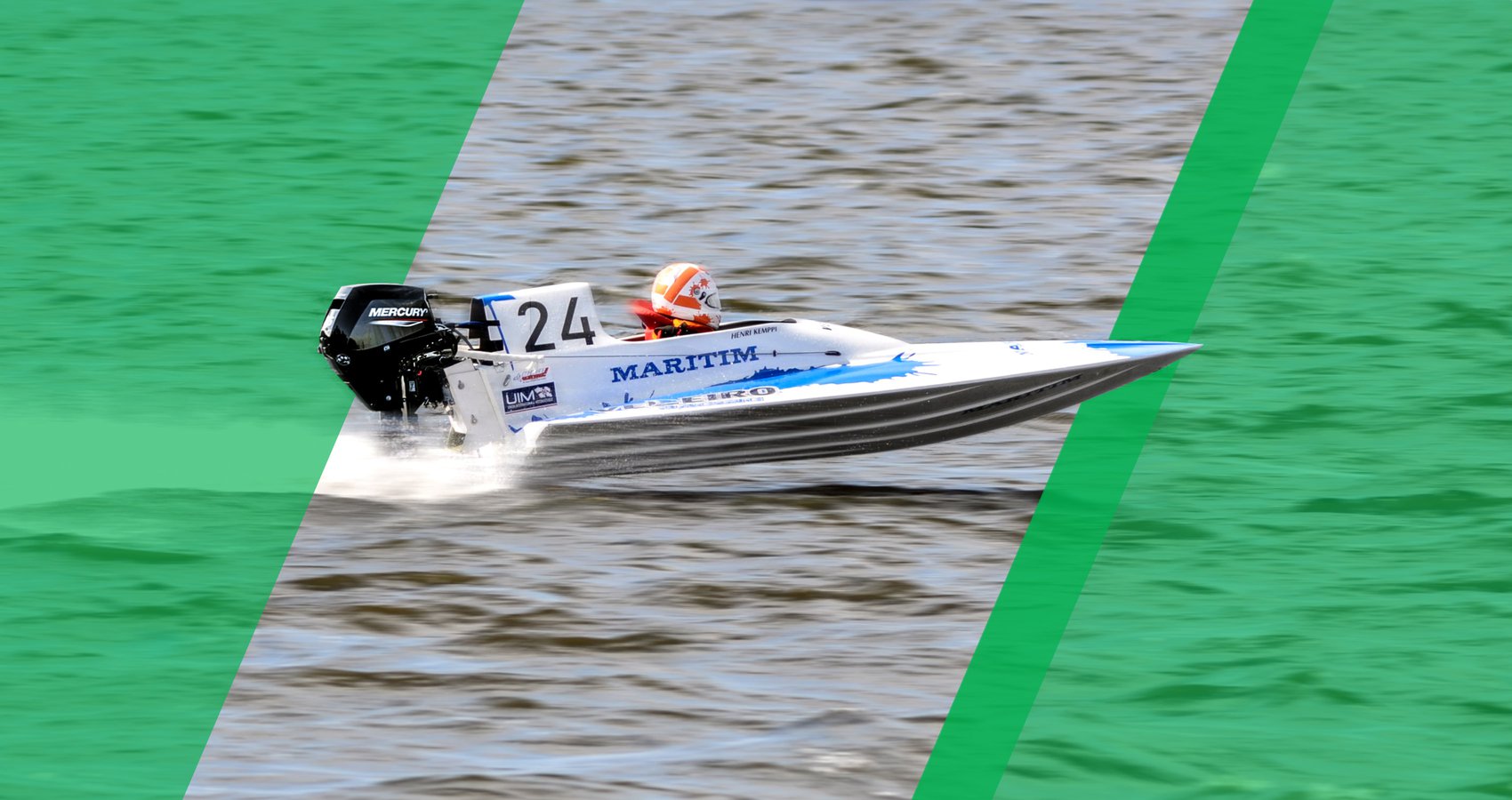 The Mercury 15 EFI outboard engine has been succesfully homologated for the GT15 racing class. 
The 2-cylinder 330 cc 15 EFI engine boasts low weight and awesome torque which gets boats on plane quicker and provides great acceleration and best-in-class top speed. These properties make it perfect for use in the GT15 class. The 15 EFI engine that is used for this class is also available for recreational use with a Mercury made ergonomic ambidextrous tiller handle.
GT15 is due to its relatively low cost an ideal entry-level for youngsters to enter powerboat racing. Pilots can enter the race from as young as 9 years old. Races consist of 15 to 18 pilots participating from several UIM National Federations from Europe.  The season runs from the beginning of April to the end of October with one UIM World Championship event and One UIM European Championship.
The small monohull boats are fast and competitive which makes for some great action on the water. With an average racing speed of 65 km/h, it's an excellent opportunity for the pilots to hone their skills of racing and good sportsmanship. Modifications on the factory 'standard' engines are forbidden, which makes GT15 an exciting, close, and competitive racing class. Trained RYA Powerboat racing personnel carefully supervise all racing activities. Racing licenses are only given once a standard has been met.