Back to Dockline
July 1, 2022
Choosing the right propulsion system enhances an angler's ability to precisely balance speed and steering control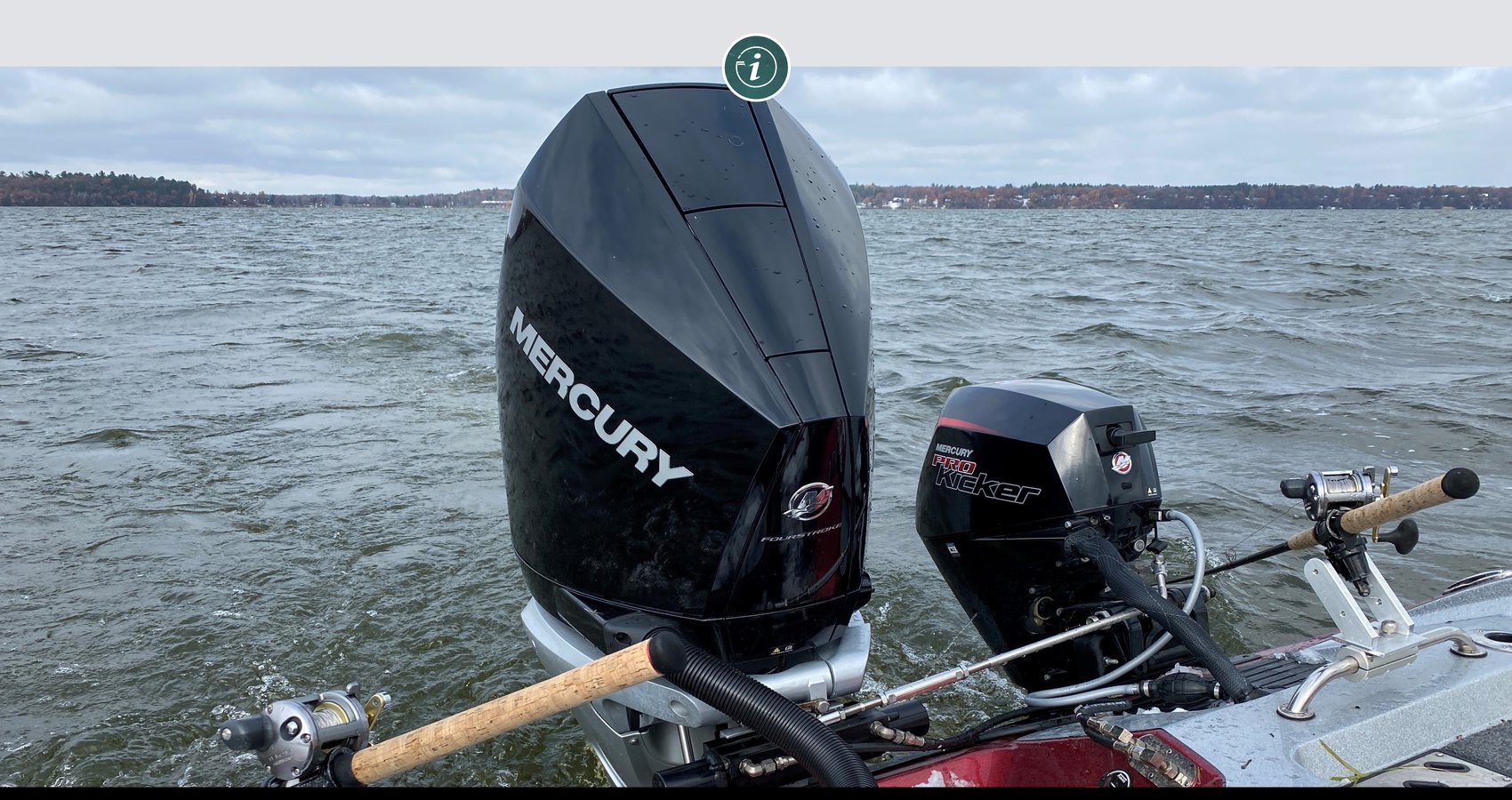 Whether you fish for fun or for competition, trolling is one of the most effective techniques to optimize your time on the water. The key to doing it successfully is precision boat control, which can be accomplished with a variety of propulsion systems based on your desired speed, your bait or lure, the area you're targeting and the way your boat is rigged. Having the right engine often times can help you improve your odds of success.
The "big engine"
Most fishing boats have a smaller kicker engine on their boat along their main 'big' engine. Though the kicker gets used most often for trolling, it is possible to troll with the main engine when extreme weather conditions kick up.
If you're trolling from a console (as opposed to using a tiller-steer engine), you can use your wheel to get in and out of cover very quickly. It can also be safer than a kicker. Having a heavy wind blowing on a structural element or into a rocky shoreline can sometimes be key to a great catch. With the big motor, you can turn away really quickly.
The biggest drawback to trolling with a high-horsepower engine is the inability to troll at extremely low speeds. With his 300hp Verado outboard for example, you can troll as slow as about 2.5 mph in calm conditions and a little slower if your moving into wind or current.
Despite that issue, you shouldn't hesitate to troll with the main engine. If you're outfitting a boat and plan to not have a kicker, you should consider a primary engine model with inherent or add-on features that can improve trolling performance.  
For instance, a Verado engine includes industry-leading technologies that isolate engine noise and vibration, which helps minimize the likelihood of spooking fish. And its Digital Throttle & Shift controls allow smooth, effortless shifting when making repeated throttle adjustments. Similarly, the Mercury SmartCraft® suite of digital technologies is compatible with most Mercury outboards down to 40hp and includes helpful tools such as Troll Control, which can lock in engine rpm and allow for minute 10 rpm adjustments.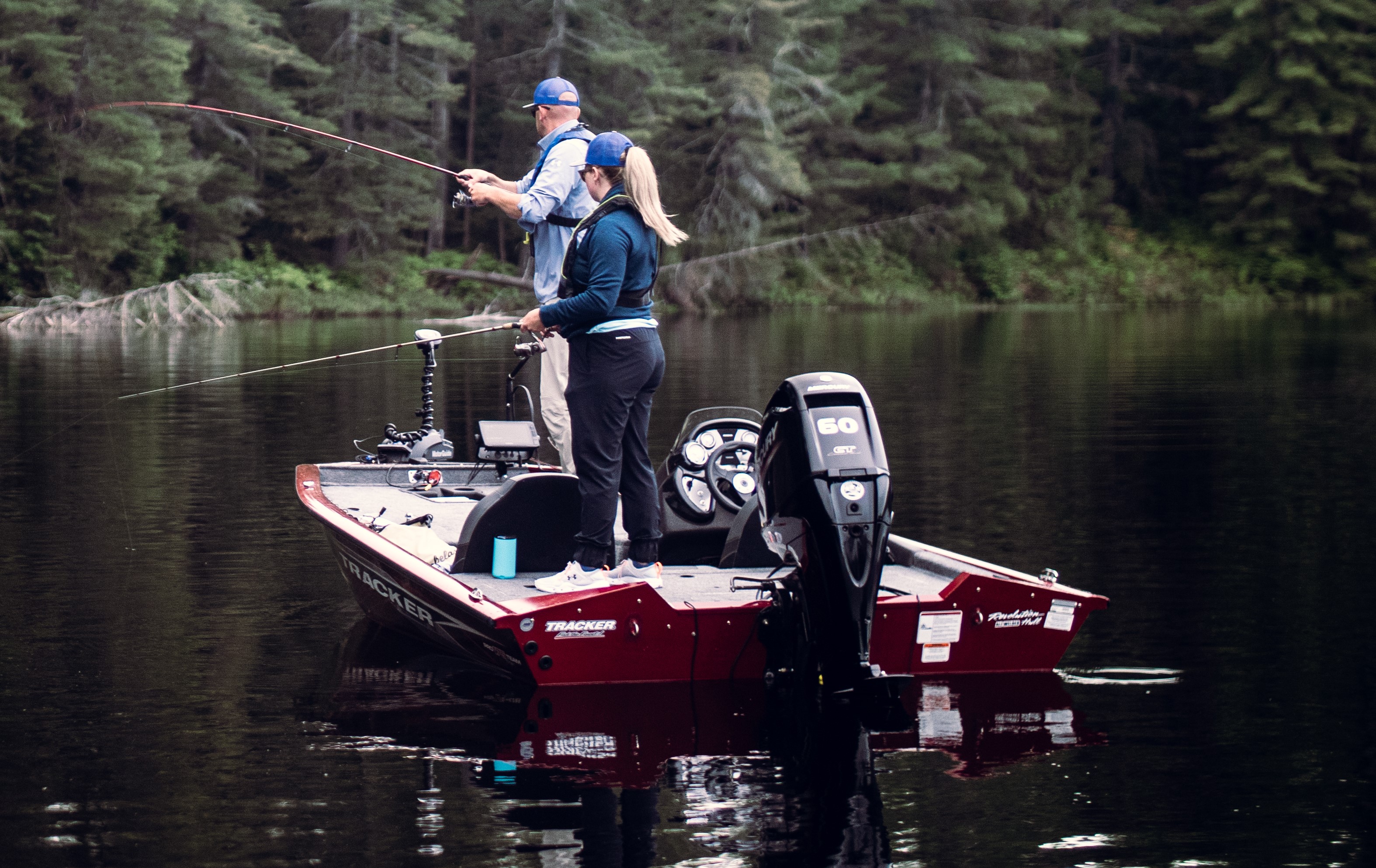 Kicker Engines
A kicker engine is a small secondary outboard mounted alongside the primary engine. It's considered an essential tool for trolling with most deep-hull boats beyond about 17 feet long, depending on their weight and beam size.
A common set-up is a kicker like our Mercury 15hp EFI ProKicker outboard, connected to the  main engine by a tie bar so it can be steered both engines from the console with his wheel. A second remote throttle just for the kicker controls the speed. This setup is his go-to choice for all but extreme conditions because of the kicker's versatility.
Even though the kicker is offset (from the center of the transom), by having a separate throttle you can still maximize control because you can power in and out of turns.
It's worth noting that many anglers prefer a tiller-steer kicker, since the tiller handle allows for instant directional changes. A tiller is also highly effective for slow-trolling along precise contours.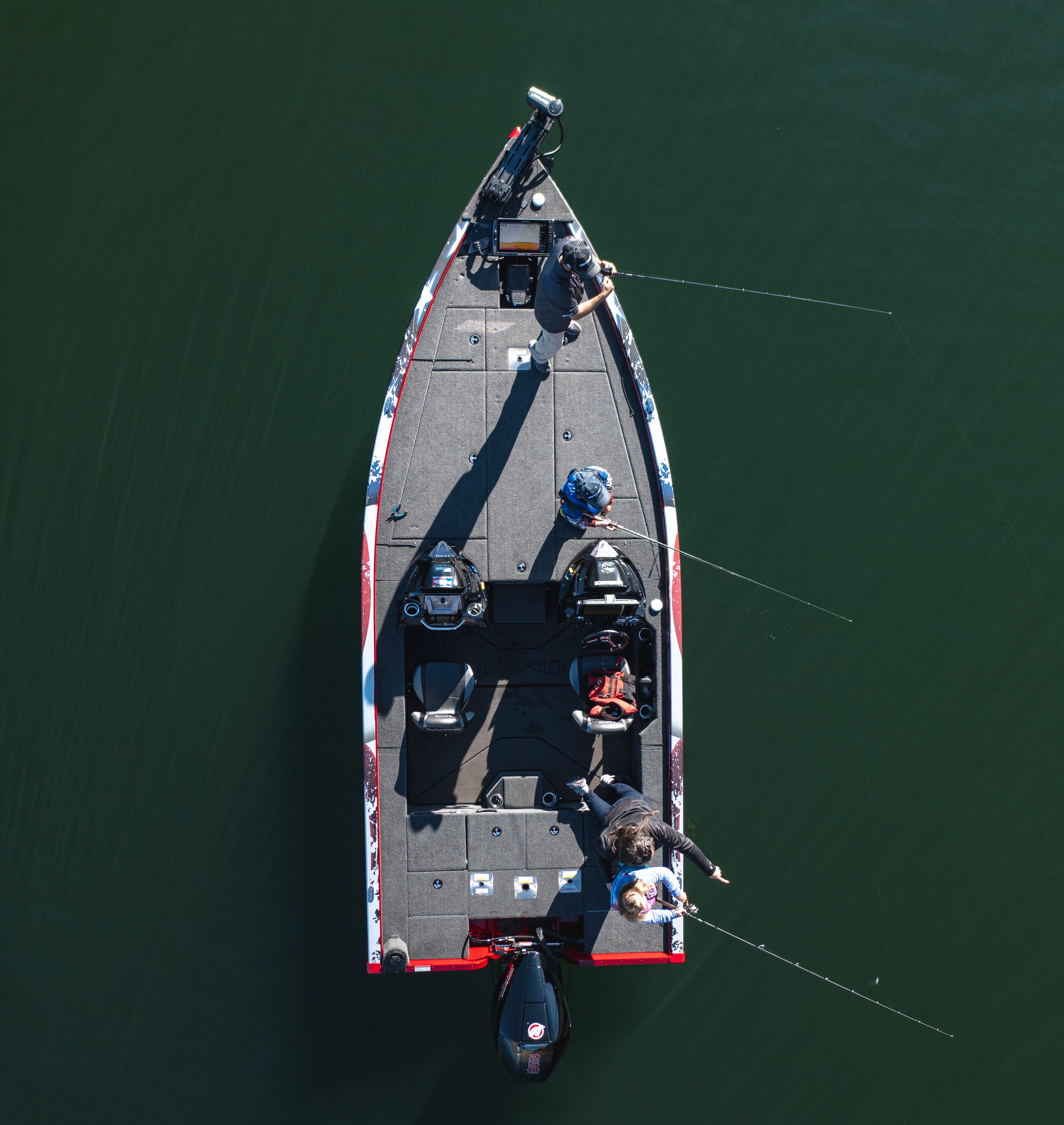 Bow-mount Electric Motors
The best style of bow-mount electric motor for trolling has electric steering, rather than cable steering, because the direction can be locked in and infinitely adjusted. Ideally, it should also have a wireless remote so you can fish in the back of the boat and still have full control.
Some electric trolling motors include integrated GPS functionality so it can "digitally anchor" the boat, maintain a heading or lock in the speed.
This bow-mounted motor can be used in combination with a kicker. The kicker provides consistent thrust, while the bow-mount motor is used to steer and counter crosswinds or current.
Other Types of Motors
Though transom-mount electric motors are becoming less common due to advancements in bow-mount technology, they still work great for slow-trolling with tiller-steer boats without kickers. One can also be purchased at a substantial cost savings over wireless bow-mounts.
Today's premium GPS-enabled bow-mounted trolling motors do offer other advantages for the cost, however. Certain models can be linked together with a multi-function display (MFD) to operate in conjunction with the display's chartplotter. For instance, the MotorGuide Xi5 with Pinpoint® GPS can be paired with a compatible Lowrance®, Simrad® or Mercury VesselView® display using a Pinpoint Gateway Kit. Once they're paired, the trolling motor speed and direction can be programmed from the MFD in order to troll along trails and headings or toward preset waypoints on the map.
When it comes to trolling, you might be able to get by with just one source of propulsion, but by incorporating multiple options, you'll expand your range of capabilities – and quite often your level of success.