Do It All. Never Look Back.
Mercury MerCruiser is world-renowned for creating innovations that provide boaters the best experiences on the water. From our pioneering sterndrive propulsion introduced at the Chicago Boat Show more than a half-century ago to today's joystick controls that give boaters the confidence and ability to pilot the boat of their dreams even under extreme conditions, Mercury MerCruiser is the undisputed leader in marine power and technology.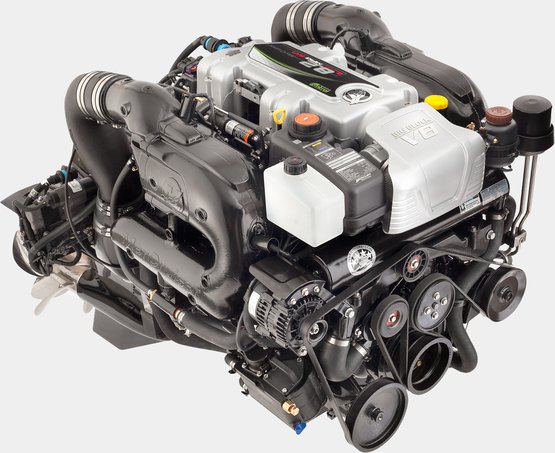 Built for marine.
Mercury MerCruiser engines and drive systems are designed, tested, and built exclusively for the marine environment. That translates to best-in-class reliability, dependability, and long-lasting performance. Patented metallurgy technology. State-of-the-art electronics. Robust manufacturing. Grueling lab, endurance, and open-water testing. What goes into a Mercury MerCruiser determines what you get out. Easy maintenance, low cost of ownership, and true peace of mind.
Others can't compare.
Mercury MerCruiser has a heritage of durability and performance that others can only dream about. Nothing compares to the efficiency and well-mannered power of a Mercury MerCruiser. Ultra-responsive acceleration. Impressive maneuverability. Superior durability for unmatched performance. And the large displacement of a Mercury MerCruiser means it will barely break a sweat, all while being one of the easiest to maintain engines you'll ever own.
Out in front where it counts.
Electronic controls that make boating simpler than ever. Engine-monitoring systems that eliminate worries. Emissions Control Technology that makes you feel good about running cleaner with less environmental impact. Mercury MerCruiser leads the industry in innovations that make boating better. For you and the world around you.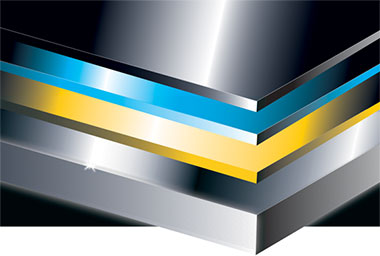 Corrosion protection. An all-out attack.
Mercury® has always been on the forefront of corrosion protection. Better alloys. Superior paints. Deeper R&D capabilities. Torturous testing in the toughest body of salt water in the world. Our own test tank. Mercury engines have gone through it all. And then some. We would have it no other way.
See how Mercury technology keeps salt in the water - not in your engine