Highly Efficient Pocket Dynamos.
Engine Information and Specifications
Specifications - 30LW

HP / kW
Displacement (CID/CC)
Cylinder Configuration
Full throttle RPM
Fuel induction system
Starting
Steering
Shaft length

15" / 381 mm
20" / 508 mm

Gearcase ratio
Dry weight *Lightest model available
Bore and stroke
Trim positions
Oil Injection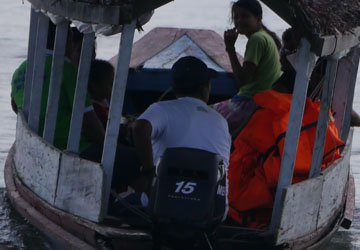 15hp, 15hp Super
Easy to handle with conveniently located carrying handles and grips.
Powerful, with proven reliability around the world.
Easy starting with modular electronic CD ignition. 
Very simple to maintain.
8hp - 9.9hp
Starting at just 26 kg (57lbs), Mercury's 9.9hp TwoStroke is the lightest on the market, making it easy to lift and carry.  
The small package size of this outboard family makes it easier to handle and leaves more room for gear and people in vehicles. 
Loop charge combustion delivers better fuel economy allowing boaters to run longer and further on every tank of gas.  
Through-prop exhaust reduces engine noise for a quieter and more enjoyable boating experience.  
Mercury's industry-leading anti-corrosion protection provides ease of mind and extends the life of the engine.
Starting and operating the outboard is intuitive and easy so boaters can control their boat with confidence.