Get Where You Need, Worry-free
Engineered for maximum maneuverability.
Engine Information and Specifications
Engine Details

Versatile enough to access shallow water fishing spots or enjoy or enjoy a fun-packed day of towsports.

Specifications - 200 Sport Jet OptiMax

HP / kW
Engine type
Displacement (L)
Full throttle RPM
Alternator amp / Watt

60 amp / 756 watt (Belt-Driven)

Engine protection operator warning system

Low battery voltage
Low oil level
Low water pressure
Oil system failure
Over-rev
Overheat
Sensor failure
SmartCraft Engine Guardian
Water in fuel

Compatible with SmartCraft digital technology
Starting

Computer-controlled, electric with auto-primer and turn-key

Gearcase ratio
Dry weight *Lightest model available
Bore and stroke

3.50 x 2.65" / 89 x 67 mm

Ignition
Fuel system

2-stage Direct Fuel Injection (DFI)

Cooling system
Gear shift

F-N-R with high-thrust dual outlet reverse gate

Gearcase options
Trim system
Exhaust system

Tuned through-transom with dual mufflers

Color
Flush system
Pump type
Impeller diameter
Impeller type

4-blade progressive pitch stainless steel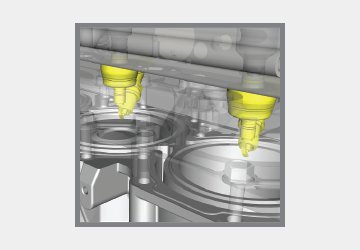 SportJet Power
The Mercury SportJet® drive features a 200hp V-6 Direct Fuel Injection (DFI) engine for instant turnkey starting, no-smoke operation, outstanding fuel economy and excellent power. It also has a self-draining cooling system for ease of maintenance.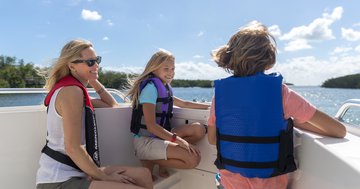 Unparalleled Versatility
The Mercury® SportJet® is versatile enough to access shallow water fishing spots or enjoy a fun-packed day of tow sports.

Documents
Brochures
Take a deeper dive into what makes Mercury outboards stand apart with detailed information on each motor and the features that make them unique.