Mercury News
20 Apr 2021
Mercury SmartCraft Connect expands VesselView functionality to Garmin and Raymarine displays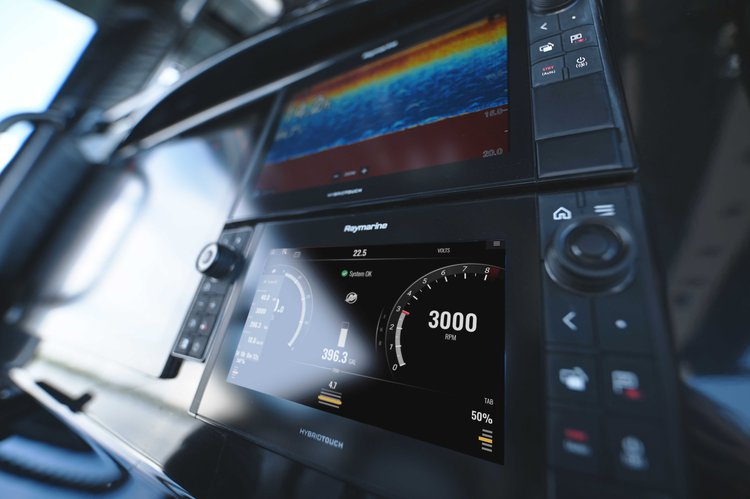 FOND DU LAC, Wis. (April 20, 2021) — Mercury Marine®, a division of Brunswick Corporation (NYSE: BC), today launched SmartCraft Connect, which allows boaters to use Garmin and Raymarine multi-function displays (MFDs) to access detailed information about the status and operation of their SmartCraft-compatible marine engines.
For years, Mercury has made advanced engine monitoring and alerts available to boaters through its powerful VesselView technology. Now, with SmartCraft Connect, the company is broadening access to VesselView functionality. The system reports engine-performance data, including rpm, speed, fuel flow, temperature, trim and much more. SmartCraft Connect enables monitoring of up to four engines simultaneously.
"Our VesselView portfolio continues to perform exceptionally well in the market as we continue to strengthen our integration with Lowrance and Simrad displays. With the launch of SmartCraft Connect, we are responding to the needs of our boating community and expanding the Mercury experience to Garmin and Raymarine devices," said Rob Hackbarth, SmartCraft product category director.
"The VesselView system, which is now available to Garmin and Raymarine users via SmartCraft Connect, keeps track of everything and provides alerts if any engine measurements stray away from the norm. That way, boaters can have peace of mind and pay attention to more important things, like enjoying their time on the water," Hackbarth added.
"We're delighted to be partnering with Mercury to provide seamless access to Mercury's VesselView technology through Raymarine's line of Axiom® MFDs", said Gregoire Outters, general manager for the Raymarine brand at FLIR. "This deeper integration lets boaters easily monitor and control key engine functions directly from their Axiom® displays and is now available free by downloading our latest LightHouse® software."
"We're pleased to work with Mercury to offer engine data features that our customers and OEMs have been asking for," said Dan Bartel, Garmin vice president of worldwide sales. "VesselView compatibility gives boaters access to vital Mercury engine information directly on their Garmin display for a more integrated and convenient on-the-water experience. We look forward to offering VesselView functionality to Garmin customers in the second quarter of 2021."
Learn more about the SmartCraft Connect at www.mercurymarine.com/smartcraftconnect.