Mercury News
16 Feb 2017
Mercury Marine launches Skyhook Advanced Features at 2017 Miami International Boat Show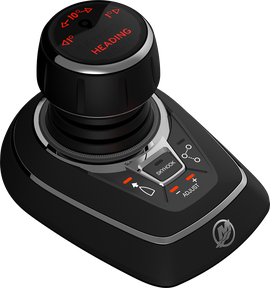 Mercury Marine, the world's leading manufacturer of recreational marine engines, unveils its new Skyhook Advanced Features, an enhancement for Mercury Joystick-equipped vessels, on February 16, opening day of the 2017 Miami International Boat Show. Designed for convenient purchase as downloadable content (DLC) from Mercury's GoFree store, Skyhook Advanced Features provides Joystick vessels with even better positioning control in specific situations.
Boaters who love the way Mercury's GPS-enabled Skyhook lets their vessel maintain a steady position while waiting for a bridge opening or for vessel traffic to clear will be sure to appreciate Skyhook Advanced Features. Thanks to this new offering's versatility, users can purchase the exact features they want or bundle them together for the ultimate vessel control experience.
New Skyhook Advanced Features include:
Heading Adjust provides Joystick operators with the ability to adjust the heading lock in 1- and 10-degree increments while SkyHook is active, making vessel control even more precise.
BowHook can be used to unlock heading and just maintain position, allowing the boat to point in whatever direction the winds and currents dictate. This feature is useful when a locked-in heading is not necessary.
DriftHook lets the operator maintain heading and unlock the position of the vessel allowing winds and currents to move the vessel along. Adjustments of 1- and 10-degree increments can be made while drifting when bundled with Heading Adjust.
Skyhook Advanced Features will be available for purchase as downloadable content through the GoFree Shop starting in July 2017. These features require Mercury's latest Joystick system and initially, VesselView703 (also available in July 2017). Boaters will be able to purchase Skyhook Advance Features for VesselView502, VesselView702 and compatible Lowrance and Simrad displays after a software update in late 2017.
The electronic control modules on your Joystick system may need to have firmware updated by your Mercury-certified dealer in order to utilize these advanced features.